**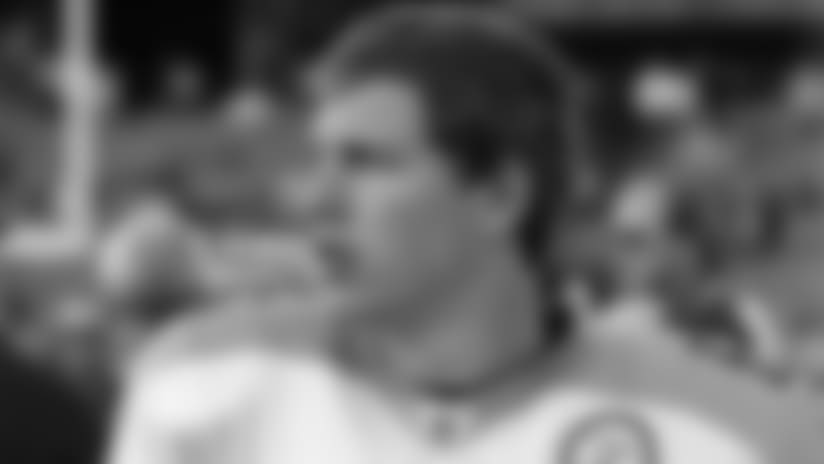 The Titans found a diamond in the rough when they claimed punter Brett Kern off waivers from Denver last season.
NASHVILLE, Tenn. --** Although the way Titans punter Brett Kern came to Tennessee wasn't how he would have envisioned, the timing turned out to be great, and the opportunity has been even better.
Denver signed Kern as an undrafted free agent out of Toledo in 2008 but waived him six games into the 2009 season, opting to sign veteran Mitch Berger to complete the schedule. With long-time punter Craig Hentrich struggling with a calf injury, the Titans claimed Kern off waivers within the week, and the three-year pro joined Tennessee just before the Titans reversed their 0-6 start by winning eight of their final 10 games in 2009.
Kern has been a model of consistency since the moment he arrived in Tennessee. This season, he ranks sixth in the NFL in punting average (47.0) and seventh in net punting average (40.9).
Last season, Kern had the benefit of being  mentored by Hentrich, one of the game's all-time greats and an original Titan. Hentrich retired this offseason after 17 NFL seasons and punting the past 12 in Tennessee.
"When everything went down, my confidence was definitely shaken, but to be picked off waivers right away gave me some confidence back, knowing that Tennessee thought highly of me and thought that I could come in and do the job," Kern said. "Once I got here, the encouragement from (special teams coach Alan) Lowry and Craig and (Titans coach Jeff) Fisher saying, 'We believe in you. Go out there and have fun.' It just helped me to relax and go out there and do the best that I could."
Hentrich, who was beginning to feel the effects of a long NFL career, said that he had an interest in the Titans making the move when he learned that Kern was available. Hentrich said during his offseason retirement that his decision was made easier because of the progress and potential shown by Kern.
"When he got here he was kind of bummed," Hentrich recalled during a recent interview, "but I told him everything happens for a reason and that this is a great place to play. It didn't take him long to impress people within the organization."
Kern said his release from the Broncos was a jolt to his young family, but he understands it was part of the business. Kern grew up on Grand Island, N.Y., between Niagara Falls and Buffalo, but he, his wife and 1-year-old son have settled in Nashville nicely.
"That's just the way things go, but I was very blessed with the opportunity to come here and learn under Craig (Hentrich) while he was here," Kern said. "He's taught me a lot. He's been a great mentor for me on and off the field, just as a former player and a husband and a father. I really feel blessed to be able to be here. My family loves it. My wife and I love the city, love the people. It's great to be down here and to be playing for the Titans."
Kern said his son Bryce Jeremiah is "just a bundle of energy and he's a blast to be around. He can barely walk and he's kicking a soccer ball."
In addition to spending time with his family, Kern is an avid golfer. He caddied for three years at Inverness Golf Club while he was in college. He said there is a considerable crossover between golf and punting.
"Golf's a mental game," Kern said. "It's the same thing with kicking and punting. A lot of people have the physical attributes to be good. It's just mentally how you recover from if you have a bad kick. Golf is all rhythm. So is kicking. You find that right rhythm, you're going to produce. That's why I love playing golf. It's just so similar to kicking and punting."
Hentrich, also an avid golfer, concurred about the connection between golf and punting because of the timing and coordination involved in putting good contact on the balls.
Kern said gross punting yardage isn't the most important aspect of punting. There's also net punting average, hang time to allow kick coverage and being able to pin opponents deep in their territory.
The other punt technique in Kern's bag is a knuckle baller that he learned from Hentrich and is hard for returners to corral. Hentrich said Kern's first attempt at the knuckle baller was "pretty ugly" but he stayed with it, which could lead to a fumble by a returner at a critical point.
Kern said Lowry and the staff "come up with what's going to be effective for us to have the best chance of winning" each week.
"That's the goal that I want to take," Kern added. "Whatever (Lowry) sets that as, that's what I want to be able to accomplish."