NASHVILLE – Tennessee State's Christion Abercrombie will announce the fifth-round pick for the Tennessee Titans at the NFL Draft.
Abercrombie, who suffered a life-threatening injury in a football game against Vanderbilt last season, has made a remarkable recovery in recent months.
The middle linebacker from Atlanta had two brain surgeries and has spent countless hours in rehabilitation therapy.
On April 27, he'll be on stage in Nashville for a special moment.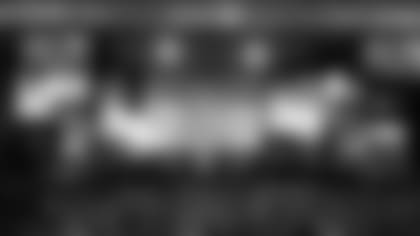 Earlier, it was announced former Titans running back Eddie George will announce the team's second-round pick at the draft.
Also, defensive lineman Jurrell Casey will announce the team's third-round pick.
It was also announced Cage the Elephant will announce the team's fourth-round pick.
We've now learned Doug the Pug will accompany the Grammy-award winning band on stage when the fourth-round pick is announced on Saturday, April 27.
NFL Commissioner Roger Goodell announces the first-round picks at the NFL Draft.
The NFL Draft is scheduled for April 25-27 in Nashville.