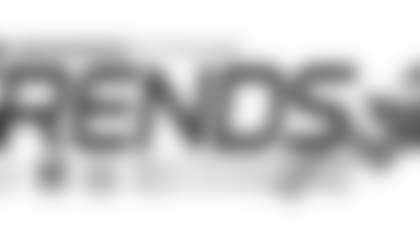 ](http://www.titansonline.com/news/titans-trends.html)

Only one month remains until Training Camp, and Titans players are taking this opportunity to enjoy what's left of their offseason. Some are hanging out right here in Nashville. Some have flown home to spend time with their loved ones. Some are gallivanting around the world.
But don't worry: We're keeping track of them for you. Here's a rundown of how some of your favorite Titans spent their week:
Gabe Ikard's Eurotrip
Center Gabe Ikard is hitting Barcelona, Munich, Berlin and Amsterdam this week. And after seeing some of his cool travel photos, we've decided we're going with him next time.
---
Catching up on Family Time
Running back Antonio Andrews went horseback riding with his son in Gatlinburg. Although Tayte doesn't look too sure about this cowboy thing just yet…
---
Cornerback Perrish Cox went sightseeing in DC with the most adorable travel buddy we've ever seen.
---
We caught safety Da'Norris Searcy and his daughter cheesing for the camera.
---
But they're still getting their workouts in.
Running back Bishop Sankey is definitely the hardest working tourist in Vegas. No offseason here, folks.
Wide receiver Tre McBride hit the track at his ol' stomping grounds.
---
And, last but not least, fullback Connor Neighbors took a selfie with a squirrel.