This flashback revisits a Titans-Texans clash on *Monday Night Football *where the teams were never separated by more than one score.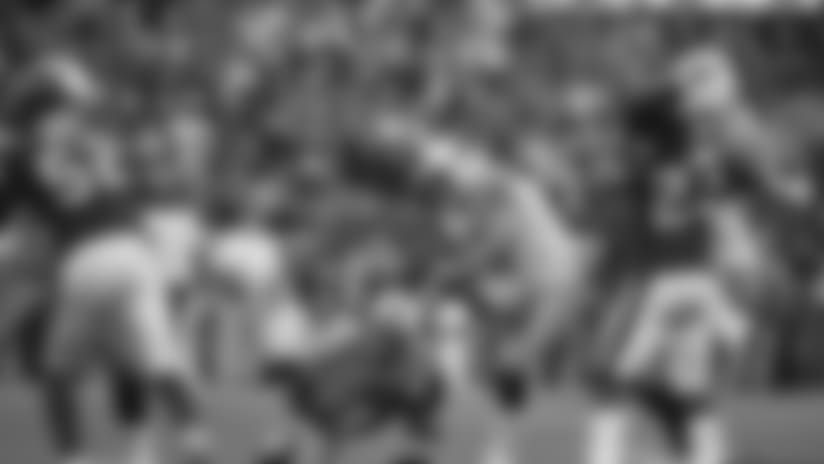 ](http://www.titansonline.com/media-center/photo-gallery/Titans-vs-Texans/16bd6958-ec31-45c2-833d-3a638995d44c)
Rob Bironas kicked a 53-yard field goal in the final minute to lift the Titans past the Texans 20-17 on Nov. 23, 2009.
Click here for a slideshow from the game.
Tennessee used a strong run game and efficient passing to set up two short touchdowns in the first half, added a pair of long field goals by Rob Bironas and benefitted from a pair of long missed field goals by Kris Brown in the second half.
The last field goal by Bironas, a 53-yarder with 47 seconds remaining, proved to be the deciding margin and became the eighth game-winning kick for Bironas, who entered the 2013 season with a franchise record 11 winners.
Chris Johnson rushed 29 times for 151 yards (5.2 per carry) with a long of 36, QB Vince Young had 11 rushes for 73 yards with several option plays and designed runs, and LenDale White had two short runs that included Tennessee's second TD of the game with 50 seconds remaining in the first half to create a halftime tie at 14. In all, Tennessee rushed the ball 42 times for 228 yards (5.4 per carry).
Johnson's effort put him at 1,242 yards through 10 games en route to his 2,006-yard total that season and marked the fifth game during a 12-game span in which he had at least 100 yards rushing.
Young added 116 passing yards on 12-of-22 passing (55 percent) with a 13-yard touchdown pass to Kenny Britt, who led the Titans with four catches for 42 yards. Bo Scaife had four catches for 38 yards, Alge Crumpler had two for 18 yards, Nate Washington added one for 14 yards, and Ahmard Hall caught a short pass. The reception by Washington kept alive a streak of consecutive games with at least one catch that reached 79 games (65 with Tennessee) Sunday at Pittsburgh.
Tennessee's defense, meanwhile, played well against the run, holding former Titans running back Chris Brown to 36 yards on 11 carries and the Texans to 57 yards on 17 carries (3.4 per attempt), including 20 yards on eight carries in the second half.
Matt Schaub completed 25 of 39 passes for 305 yards with two TDs but was sacked four times. Schaub's longest throw went to Andre Johnson for 49 yards, but Titans safety Michael Griffin tackled him at the Tennessee 8-yard line, and the team forced a 26-yard field goal that tied the game at 17 as the third quarter expired.
After Bironas gave the Titans a 20-17 lead with less than a minute remaining, Kris Brown attempted a 49-yard kick with six seconds on the clock but it hooked wide left. He also missed a 49-yarder that was wide right in the third quarter.
Bironas coincidentally also missed a kick from 49 yards in the fourth quarter after hitting a 50-yarder in the third and before drilling the winner.
Five Texans players in the game later joined the Titans, including 2013 free agent additions Bernard Pollard and Kevin Walter.
Pollard had eight tackles (seven solo, one for loss) and recovered a fumble by Young. Walter, who is recovering from a back injury, had four catches for 46 yards.
Tony Brown recorded two sacks, and Vincent Fuller and Kyle Vanden Bosch each recorded sacks of Schaub, who took nine hits from Titans defenders.