NASHVILLE, Tenn. — When the Titans return to the practice fields today at Saint Thomas Sports Park, it will be almost as if a trip to Cincinnati to face the Bengals won't happen in a week.
Coach Mike Munchak said Friday that he and the Titans will use the next four days to focus inward. Players had Friday off to rest from Thursday's preseason opener that Washington won 22-21 with a late touchdown and two-point conversion.
The elongated gap between opponents (compared to most weeks in the regular season) will allow the Titans an opportunity to review the good and the bad from Thursday, extract teaching moments for the young players and continue to work with veterans. The practice, scheduled for 3:15, is free and open to the public.
Munchak said he liked what he saw from the offensive line, particularly in the run game, where the revamped unit cleared holes for Chris Johnson (60 yards on two carries) and Shonn Greene (32 yards on five carries) in the first quarter.
The coach didn't like that the first-team defense allowed a touchdown drive on Washington's second possession but liked the way the group responded by limiting the Redskins to six yards on its next two possessions. He said the defensive line did well against the run early in the game.
Defensive tackle Jurrell Casey said it felt like the defense was just getting started when it was summoned to the sideline.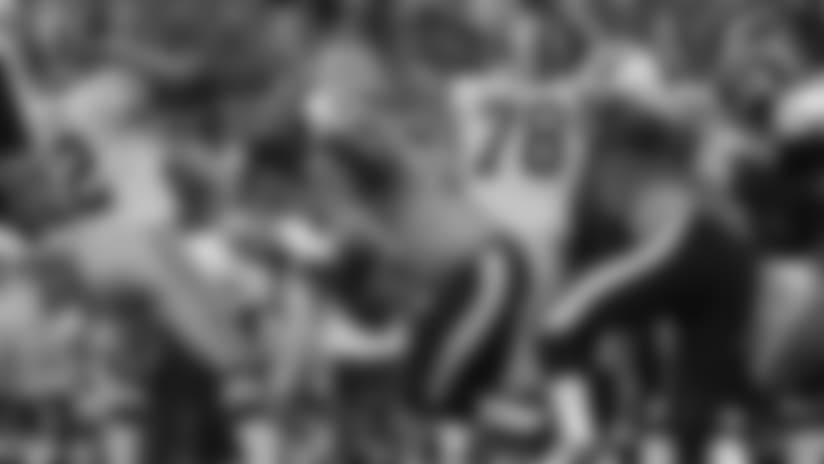 ](http://www.titansonline.com/media-center/photo-gallery/Preseason-Opener-Tennessee-Titans-vs-Washington-Redskins-at-LP-Field/0fee959a-6367-4c89-975f-90a1cb8d3727)
Defensive tackle Jurrell Casey puts pressure on Redskins QB Kirk Cousins. Click here to see a slideshow from Thursday's game.
"We had just gotten in the groove of everything," Casey said. "We had some three-and-outs and did what we plan on doing, so we've just got to get better and keep getting pressure on the quarterback."
Munchak said he thought the defensive line did a good job of creating pressure on quarterbacks, despite Washington's use of fullbacks and tight ends to chip oncoming defenders. There seemed to be an uptick in pressure after Washington's first touchdown and the Redskins replaced Kirk Cousins with Rex Grossman.
"We got some good hits. They didn't get a sack with that group, but they were hitting them," Munchak said. "That's when we had the three-and-outs, because the ball was coming out quicker than the quarterback wanted to throw it."
—Munchak said Rob Turner, a free agent addition who started at center, "did a good job managing the huddle, played a pretty solid game."
The Titans are evaluating Turner, Fernando Velasco, Chris Spencer and rookie Brian Schwenke (who did not play because of a hamstring injury) at the position. Munchak said Schwenke may be able to resume some practice activities this week.
"We haven't determined exactly what we're going to do (this week), but they're all going to have an opportunity," Munchak said. "You have an opportunity every day to prove you're the guy, so they'll have plenty of opportunities starting tomorrow for us to try to determine who the best guy is to start."
—Right cornerback is also a spot that is still undetermined. The Titans started Alterraun Verner and replaced him with Tommie Campbell. Verner and Campbell have often alternated days with the first team during camp.
—Munchak said it's likely that David Stewart and Rob Bironas will be able to play against Cincinnati. Mike Otto started in place of Stewart at right tackle, and Maikon Bonani recorded three touchbacks onf four kickoffs and three PATs while filling in for Bironas. —Linebackers Colin McCarthy (leg) and Zaviar Gooden (ankle) are likely to miss the game at Cincinnati, Munchak said, as are Robert Johnson, Delanie Walker and Kevin Walter who are on the physically unable to perform list while they are recovering. Free agent addition signee Moise Fokou started in place of McCarthy against Washington.