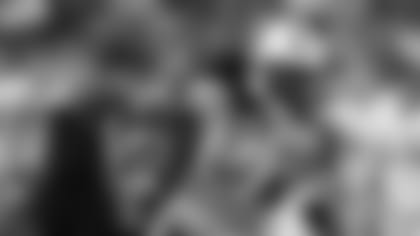 Chris Davis is the latest candidate to return kicks after he re-signed with the Titans on Tuesday.
NASHVILLE, Tenn. –** The Tennessee Titans have re-signed wide receiver/kick returner Chris Davis and released cornerback Cary Williams. In addition, the team released punter A.J. Trapasso from the practice squad.

The 5-foot-10, 181-pound Davis was a fourth-round pick by the Titans in 2007 and played two seasons in Tennessee prior to being released at the end of the 2009 training camp.

"We released Chris clearly because of the injury," head coach Jeff Fisher said following Wednesday's practice. "He wasn't going to be healthy enough for us to do anything because he missed a couple of games...this week was the first opportunity. We've stayed in touch with him. He's healthy and he'll give us an option as far as returning is concerned."

The Titans signed running back Alvin Pearman last week as another potential kick returner. He was inactive on Sunday vs. Jacksonville, and now faces competition with Davis in the mix.

"You're going to put your best guy at the punt return position and the kickoff return position," Fisher said. "If it happens to be the same guy, then you benefit from it."

Davis played in 17 games during his two seasons, totaling seven receptions for 69 yards and rushing two times for 19 yards. On special teams, he returned 33 punts for 299 yards (9.1-yard avg., long of 39) and six kickoffs for 156 yards (26.0 avg., long of 33).

"You don't want it to end like that," Davis said of being cut last August. "You always want to come back and prove that you deserve to be here. I just want to stay here as long as I can. Next time I stop playing, hopefully I'm retired."

To make room for Davis, the Titans released Williams, a seventh-round draft pick out of Washburn in 2008. The 6-foot-1, 185-pounder played in one game last season and was active in two of four games this season, totaling seven tackles (5 solo, 2 assists), one pass defensed and five special teams tackles.

Trapasso was signed as an undrafted free agent out of Ohio State this past April. He'll long be remembered by Titans fans for the outstanding fake punt he pulled off in the Hall of Fame Game vs. Buffalo last August (Watch Video).