NASHVILLE, Tenn. — Titans offensive coordinator equates it to throwing "fastballs" and Rob Turner says it's an opportunity to "unhook the wagon."
Tennessee's fourth possession at Cincinnati consisted of eight runs in a nine-play span, and its second possession of the second half also had eight rushes.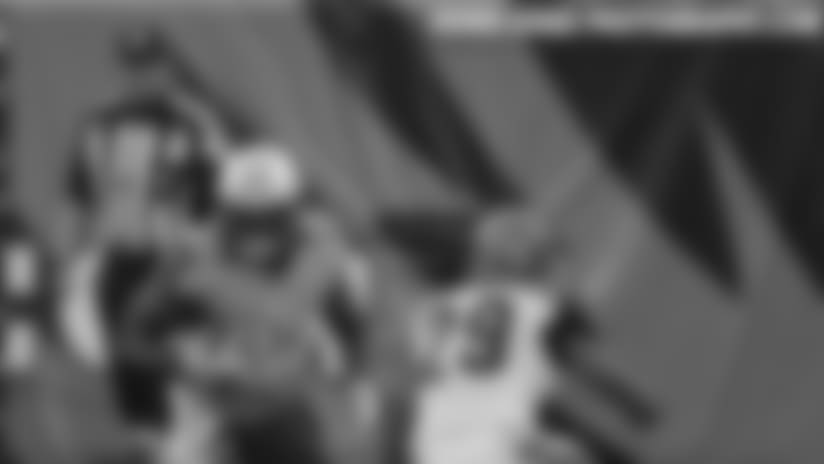 The Titans have been pleased with the way Shonn Greene, above, and Chris Johnson have run the football with their unique styles.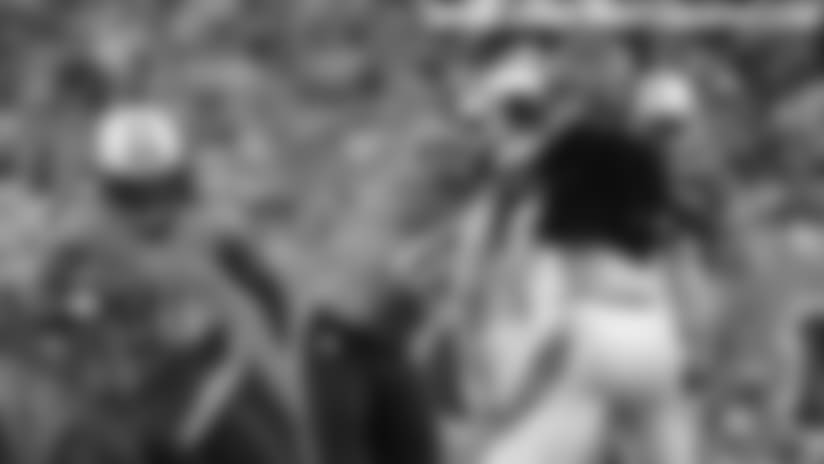 The Titans continued to run the football on those possessions because they could. By "staying ahead of the chains" with manageable distances on second and third downs, Loggains could keep going to that particular well.
"If we can throw 27 straight fastballs, we're going to," Loggains said. "If we don't have to throw the football, or it may be a series where we need to throw it eight out of nine snaps, whatever is advantageous for us at that time is what we're going to do. If you can run the ball down the field and go on a seven or eight-play drive where you just run the ball down the field, knock out 4, 5, 6, 7 a carry, then we'll do that."
Shonn Greene gained 8, 1, 2 and 2 again, before Jake Locker completed a 13-yard pass to Kenny Britt on second-and-8. With a fresh set of downs, Greene popped off gains of 9 and 7 before Chris Johnson broke free for 17 and followed with a 6-yard run. That accounted for 52 yards, an average of 6.5 per carry, in that span.
Fernando Velasco, who started at center and has been competing for the starting job with Turner, said offensive linemen look forward to a series like that.
"We love it," Velasco said. "Before that drive, (offensive line coach Bruce) Matthews told us, 'Hey, we're fixing to ground and pound it this series,' so all the offensive linemen were excited that that's what we were going to do: get the rock in CJ's hands or Shonn's hands, whoever is running the ball and just get them behind the big hogs."
On the series in the third quarter, Jackie Battle carried the ball eight times for 39 yards. Battle added a 7-yard reception to open the drive and gained 6 on his final carry to set up a third-and-goal from the Cincinnati four-yard line on which Ryan Fitzpatrick completed a short TD pass to Brandon Barden.
Velasco said the success on those drives is encouraging because that's a major goal that Loggains talked about at the beginning of season.
"He talked about being able to run the ball when we've got to run the ball and being able to run the ball when we want to run the ball," Velasco said. "That's what we were able to do."
Turner said consistently gaining yards and steering clear from obvious dropback passing situations takes "a lot of pressure off" offensive linemen.
"You still have to execute, you still have to block guys but it really does take some pressure off you of knowing, 'We get to come downhill, we get to be aggressive,' " Turner said. "You get to kind of unhook the wagon so to speak and just go. Grant it, there's responsibilities and scheme and everything with that but it does take pressure off you and puts pressure on the defense. When you're successful with stuff like that, they get back on their heels and are like, 'OK, we've got to stop the run. What do we do? They've got eight and nine men in the box and we're averaging four or five yards a carry. That bodes pretty well for an offense. If you're able to do that, you put a lot of pressure on the defense and force the defense to do things differently."
Greene said he likes it when an offense can "get the feel of how the defense is playing you and then you can kind of wear them down."
Does a defense get frustrated with that?
"At times, yeah, (laughs) they'll say stuff to each other like 'You know that's too much of a gain,' and stuff like that," Greene said.
The Titans have been pleased with the results that Johnson and Greene have yielded in their first two games with each other behind a revamped offensive line that includes new guards Andy Levitre and Chance Warmack.
"They're doing a good job in front of us, pushing those guys back and giving us room to make our cuts and be patient," Johnson said. "Basically we know what we're trying to establish when we go out there. We're trying to let everyone know we're going to be a very physical football team this year and whenever the coach calls the plays, we've just got to execute."