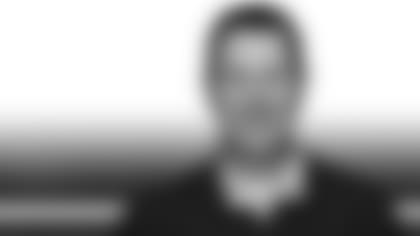 ](http://www.titansonline.com/news/ask-jim.html)

NASHVILLE, Tenn. –** OK, the Monday night fun is now in the rear view mirror.
It's back to Sunday football for the Titans this week.
Before hopping on a flight to Cleveland, I banged out this mailbag. Thanks for all the questions, and sorry in advance for not getting to all of them. Keep sending them my way and I'll do my best to get to them!
Michael Newsome from Drexel, North Carolina
Question: Hey, Jim.  Still riding high after that win on MNF. However, I am waking up with a sense of worry. Super emotional game, check. Against bitter rival, check.  National TV, check. Fighting history, check. Getting the job done, check. Next game, go on the road against a winless team on a short week ... check.  Could it be any more of a classic "trap game" situation for the Titans going into Cleveland?  What are the Titans going to do to ensure we don't show up flat against the Browns and to avoid the door of the trap game falling out and dropping our spirits back down to Earth?
Jim: Hey Michael. Well, guys only have to look back the Miami game on October 8 for a reminder of what happens when you don't play well. And the guys who were around, the last trip to Cleveland in 2015 was a punch in the gut as well. Marcus Mariota got roughed up in that game, and Johnny Manziel led the Browns to a win. The Titans don't want history to repeat itself. I think guys will be ready to play.
Linda Black from Dickson, Tennessee
Question: What's the deal with the Titans' identity?  To go around depressed and anxious because one doesn't know what one's identity is...well, isn't that kind of wimpy? Here's why I think they're having trouble with this identity concept. Different kinds of position players have their own distinct identities.  Yes, offensive and defensive linemen want to be smashmouth blue collar lunch box types, and that's appropriate.  Wide receivers, by the nature of their skillset, are more like thoroughbred racehorses. Defensive secondary players would probably be very successful thinking of themselves as highly trained assassins, or cheetahs looking to bring down water buffalo.  Put that way, the concept of identity becomes kind of fun! Try it!
Jim: Well, Linda, I didn't expect this after the MNF game! Did you not get your "Exotic Smashmouth Football" t-shirt? :) No one is depressed or anxious worrying about it, I can promise you that. But I get where you are coming from, in that different position groups have different mindsets. Thanks for the unique perspective, and for sharing your thoughts.
---
Dustin Rogers from Durham, NC
Question: Hey Jim, it was a good win on MNF with a one legged QB. Lol. My question is about the defensive adjustments that were made. The first half and second half were night and day. What would you attribute the second half success to?
Jim: Hey Dustin. The defensive adjustments were great against the Colts. One of the big changes centered on the Titans generating more pressure with blitzed in the second half. While they didn't rack up sacks, defenders forced Jacoby Brissett to get rid of the ball a lot quicker, many times just throwing it away.
---
Marco Antonio fron Nexahualcoyotl, Estado de Mexico
Question: Hi Jim, greetings, why has not played Kalan Reed, it would be great to see him along with ADORÉE Jackson. Kalan I imagine as an Ed Reed. On the other hand what possibilities are there for … Jake Locker, Johnny Manziel or Tim Tebow? It would also be great to see any of them as alternates to Mariota.
Jim: Hola Marco! Kalan has been inactive not because he's slipped, but because of guys in from of him like Logan Ryan, LeShaun Sims and Brice McCain. Those guys have more experience. But Kalan is doing well in practices. As for the quarterbacks you mentioned, well, it's not going to happen. (Bet you never thought Manziel would be mentioned twice in the same mailbag).
---
James M from Honolulu, Hawaii
Question: Jim. It really seems like we have "too many weapons" and we're trying to spread it around too much-that's why no one really shines in the WR and RB groups.  As a thought, maybe DeMarco Murray & Derrick Henry can be utilized more efficiently. Switch Henry to the primary back and have Murray replace Decker as a WR.  He's such a good blocker and pass catcher and it really doesn't seem like Decker has gotten into the flow.
Jim: Hey James. I think you're going to see more of Henry moving forward, but Murray isn't going away either. And while he was more involved in the passing game against the Colts, he's a back, not a WR. Plus, Decker is starting to settle in – he had a nice game against the Colts. And keep in mind, in the not-so-distant future, Corey Davis should be back as well.
---
David Lee from Auckland, New Zealand
Question: Hi Jim. I really enjoy reading your articles and especially Ask Jim as you definitely help keep this rather distant fan up to date with all things Titans! I've been a supporter of the Titans/Oilers since the late 1980's and have some great memories over the years.
My question is about the "fumble" returned for a touchdown call in the Dolphins game.  I am wondering if Mike Mularkey ever got an explanation/apology from Al Riveron at NFL HQ about the 13 men on the field that the Dolphins had and whether they have actually admitted that they made a mistake in awarding the touchdown?
It's frustrating to read and watch all the opinions that have come out regarding the Jets fumble against the pylon versus the Patriots in the weekend and everyone seems to be jumping up and down about it, yet the call in the Dolphins game was significantly more clear cut when it comes to the 13 players, but no-one outside of Tennessee media has even mentioned it.
Jim: Hi David. Appreciate the question, and comments. Mike was definitely frustrated by this. I looked at the tape and it's clear. He won't talk about his correspondence with the league, but there's no doubt they missed it. It shouldn't have been a touchdown.
---
Albert Marks from Milwaukee, Wisconsin
Question: As a Titans fan, which injury should be more frustrating, Davis or Cyprien?  Our top draft pick, offensive weapon, and WR1 or our big money FA who brings support to a constant struggling unit in the secondary?
Jim: Hey Albert. Well, I can only tell you both guys are really frustrated. Davis has stood at his locker the past few weeks and answered questions about it, and you can see the frustration in his face. Cyprien hates being sidelined, too. I get the sense Davis could be back after the bye week, but Cyprien's could take longer. Mularkey has said as much. They could definitey use both of them, but I think Da'Norris Searcy has done a nice job filling in for Cyprien, and some of the receivers have stepped up as well.
---
Braulio Cardenas from Saltillo, México
Question: Hola Jim! Thank you very much for the wonderful work of keeping us well informed every day of every week. My question: I think we all value and respect much the work and leadership of Couch LeBeau, however for the next season would you consider that it may be time to think of a new defensive coordinator? How about Jeff Fisher?
Jim: Hey Braulio! You've given Mexico a 2-1 lead over New Zealand in this mailbag! Well, coach LeBeau is still getting it done at 80. The adjustments against Indianapolis were clutch. It's really up to him how much longer he wants to coach, and he hasn't give any hints about retiring. As for Fisher replacing him, I wouldn't bet on that one.
---
Roy LeBaron from Moulton, Alabama
Question: It seems to me that all the QBs on active roster should get equal reps with first team?
Jim: Hey Roy. Would be great to get everyone a lot of reps, but since they're limited, the bulk needs to go to the starter, who will play. Sure, it makes it tough on the back-up if he's called into action, but the more reps for the starter, the better.
---
Chris Tidwell from Nashville, Tennessee
Question: Hey Jim. Big fan of the team and your work. Completely random here, but as a fan the stadium environment can really help get a Sunday win at home. Music definitely contributes to that. Not sure if you know the person who plays music on the PA during the game, but if you felt like passing this along, I think it would hype up the crowd and the team.
There is a song called Purple Lamborghini by Skirllex and Rick Ross. In the song, there is a crescendo before the chorus.
I think if every time the Titans got a sack and this song came on, the place would go BONKERS.
The part starts at the 00:49 mark and continues until the 1:00 mark. The words include "Forgive me for my wrongs, I have just begun" and "Ain't no mercy".  Great words for after a SAAAAAACK!!! If that was playing on a loop 3-5 times after a sack, man oh man. The place would go off! Anyway, there's my randomness for you. If you'd like me to cut it up and send you the file on loop to pass along, I can.
I'm all about helping get a W and helping fans have a great time support the Titans.
Jim: Hey Chris, thanks for the email, comment, and suggestion. Well, I took a break from my reminiscing while listening to Tom Petty, and just pulled up Purple Lamborghini on Spotify. A few PG-13 lines, but a pretty catchy tune! :) I do like that stretch you mentioned. I'll pass it along. Maybe if guys know this is a chance it could spur on even more sacks!
Have a great weekend everyone!
TitansOnline.com looks back at the all-time series against the Cleveland Browns. (Photos, Donn Jones, AP)