**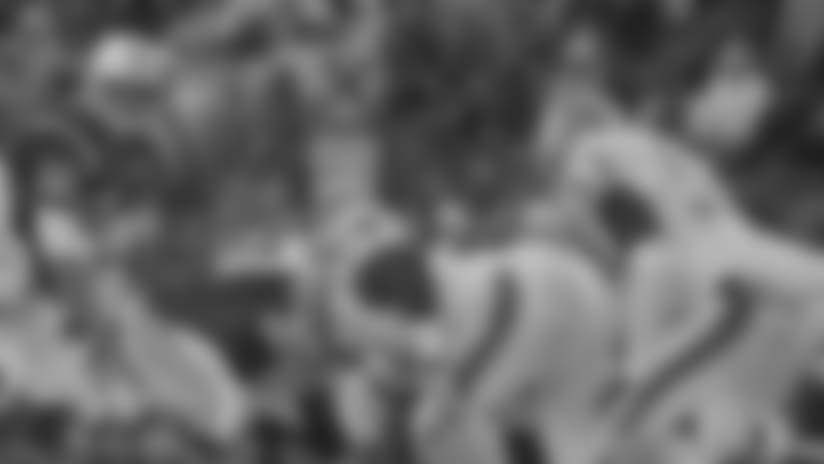 The Titans couldn't stop Tom Brady and the Patriots, who handed Tennessee its worst loss in franchise history.
FOXBOROUGH, Mass.** - The Tennessee Titans can only hope this is rock bottom.
The Titans fell to 0-6 in record-setting fashion Sunday, losing 59-0 to the New England Patriots to match the biggest margin of defeat in the league since the AFL-NFL merger in 1970. It was the worst loss in franchise history, and the biggest win for New England since the Patriots and former Houston Oilers helped form the AFL in 1960.
"Fortunately for me, career-wise, I've never been through anything like that before. Unfortunately it happened tonight,'' Titans coach Jeff Fisher said. "I can assure you one thing: It's not going to happen again. I'm disappointed and embarrassed, to say the least. We played a very good football team, but that wasn't us out there.''
Kerry Collins and Vince Young combined to complete two passes for minus-7 yards for an offense that committed five turnovers; the Titans fumbled three other times, but recovered the ball. The Tennessee defense gave up 619 yards on a snowy, windy day and watched Tom Brady throw for six touchdowns - an NFL record five in the second quarter alone.
"It's about as bad as it gets. Period. The end,'' said Collins, who threw for four interceptions in the 2001 Super Bowl. "There's no room for whining or complaining or pointing fingers. I am not going to throw helmets, scream at guys or call people out. We will come back to work, and that's the bottom line.''
The Patriots led 45-0 at halftime, another NFL record. Brady led them downfield for another touchdown on the opening drive of the second half - his sixth TD pass of the game - and then turned it over to backup Brian Hoyer.
Collins finished 2 for 10 passing for minus-7 yards and one interception for a quarterback rating of 4.9 before Young replaced him at the end of the third quarter. Fisher said he would not comment on the quarterback situation.
"I'm not going to assume anything at this point,'' Collins said. "I still feel like the quarterback of this team, and this is my team. I feel like I give us an opportunity to win the game.''
Young, who was 0-for-2 passing, did lead the Titans on their longest drive of the game, an eight-play, 58-yarder that ended when Ahmard Hall fumbled at the New England 41 with 6:56 left in the game. When the Titans got the ball back, Young fumbled and chased the ball into his end zone; the Titans were absolved of a safety only because the referees appeared to take pity on them.
"We made a lot of mistakes, and we played a really good football team,'' Collins said. "When you put those two things together, it's going to be a bad loss.''
The Titans started last season 10-0 and finished 13-3 but failed to advance in the playoffs. In all, they have lost eight games in a row.
"The season isn't over. There are 10 games left, and we've got to play 10 games all out,'' linebacker Keith Bullock said. "We have an obligation to ourselves. We have an obligation to one another. We have an obligation to our fans and our coaches. And, at the end of the day, we're competitors.
"But 59-0 doesn't seem like much of a competition.''