NASHVILLE, Tenn. — Dexter McCluster made a couple jokes about his size — or lack thereof — and a pitch for the number 22 Titans jersey Wednesday during a media session moments after signing a multi-year contract with Tennessee.
The former Kansas City Chiefs receiver/running back/return specialist said he's learned to use quickness and change of direction to protect his 170-pound frame in the past four NFL seasons.
[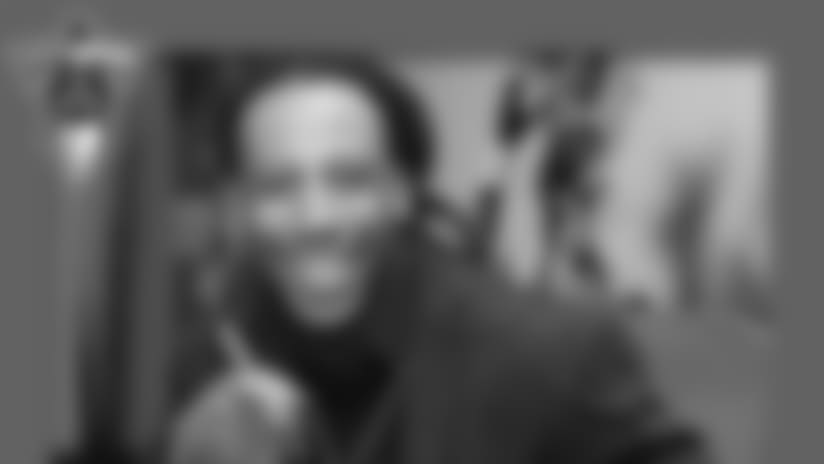 ](http://www.titansonline.com/media-center/photo-gallery/Career-of-WRKR-Dexter-McCluster/3a4d7b58-31e5-4af9-9c3f-c780239a0d20)
"I'm 5-(foot)-8-and-a-quarter (inch), and I have to add that quarter in, but at 5-8-and-a-quarter, I can get lost behind the crowd and by the time you see me, it might be too late," McCluster said. "With my shiftiness, I try to avoid as much contact as I can. Obviously it's a contact sport, but (my size) has its perks.
"All my life it's been the same story, 'You're too small,' " McCluster said. "But it never bothered me because I tell everybody, they laugh at me all the time, but when I'm on the field, I feel the same size as everybody else, so to answer that question, it's not hard at all to be this size and last in the NFL, and I'm glad I get the opportunity to show that here in Tennessee."
Rather than focus physical dimensions, the Titans are more excited about the numbers McCluster has placed on the stat sheet and even more so the variety of places from which he did.
McCluster returned two punts for touchdowns (89 yards against the Giants and 74 yards at the Redskins) in 2013 and earned selection to his first Pro Bowl. He averaged 11.8 yards on 58 punt returns last season and caught 53 passes for 511 yards and five TDs at receiver. He's also handled running back duties, particularly in 2011, when he had 114 carries for 516 yards and caught 46 passes for 328 yards in helping fill the void created by an injury to Jamal Charles.
"He's got a body of work for four years now that you've got evidence of what he can do," new Titans coach Ken Whisenhunt said. "He's lined up in the backfield and had success. He's lined up in the slot and had success. He's been a very good returner in the league. Those are three pretty strong components of a resume right there."
Whisenhunt said the Titans currently view McCluster as "more of a running back" but said Tennessee will capitalize on his ability to play slot receiver. The coach said he's looking forward to working with McCluster on the field to explore his full potential in an offense that will try to create matchup problems for defenders.
"We're excited to have him and what we envision for him in a role going forward," Whisenhunt said.
McCluster said he'll be prepared to play "whatever position the coach puts me at" and is looking forward to his new role.
"What's been good for me and what's been working is my versatility, being able to line up at receiver, at running back, go and return punts or kicks or whatever it may be," McCluster said. "It keeps guys guessing. Defensive coordinators, if they don't know, if they have to guess, you've got one step above them."
Whisenhunt said McCluster's number of touches could vary week-to-week
"As long as he makes a lot of plays, he's going to get a lot of touches, which is what we anticipate, and let's don't forget the return aspect of it too because that's become such a big part of the game now with the field position," McCluster said. "He brings a lot to the table there."
McCluster has handled kickoff duties in the past but was primarily on punts the past two seasons. The Titans re-signed return specialist Tuesday. Washington joined Tennessee late last season and solidified the role for the final five games of the season. McCluster recalled attending a football camp at Florida State where Washington played and being impressed.
"He was coming out of the locker room and I was like, 'Man, this guy is huge, as far as muscle-wise stature,' but just knowing the success that he's had and the success that I've had as far as a special teams punt returner, it's going to be fun," McCluster said. "It's going to be exciting. It's going to be motivating, whether he makes a big play or I make a big play, we can feed off that and hopefully the whole unit can."
"Great guy, he actually wears No. 22, so Jackie, if you're listening, we might need to talk to see if we can work something out," McCluster said.