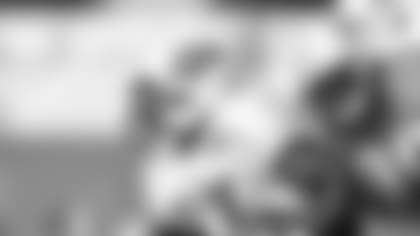 Wide receiver Lavelle Hawkins returns to the Titans after agreeing on a multi-year contract.
NASHVILLE, TENN. – The Tennessee Titans agreed to terms with WR Lavelle Hawkins on a multi-year contract.
Hawkins put together the best season of his career last year as he played in all 16 games with two starts and totaled 47 receptions for 470 yards and one touchdown. The 47 receptions ranked fourth for the Titans and his 17 third-down grabs were second on the team.
During his four-year career, he has played in 45 games with Tennessee and totaled 66 receptions. He was drafted by the Titans in the 4th round of the 2008 NFL Draft from the University of California.
Hawkins was slated to become a free agent at the end of the league calendar on March 13th.