NASHVILLE – The Titans face the Buffalo Bills on Monday night at Nissan Stadium.
Here's a look at six things to watch:
When the Titans traded for seven-time Pro Bowler Julio Jones, fans envisioned a dynamic duo of Jones and fellow receiver A.J. Brown. So far, the pairing hasn't produced consistent results together. Now, after both players were slowed by hamstring injuries, they're set to be back on the field at the same time for the first time since the team's September 26 game against the Colts. If all goes well, Tennessee's receiving corps will be back at full strength, with Brown and Jones, along with Marcus Johnson, who returned last week after starting the season on Injured Reserve. Chester Rogers was limited in practices with a groin injury. Against a tough Bills secondary, these guys will need to make plays.
Running back Derrick Henry's stiff-arm of Bills cornerback Josh Norman was one of the plays of the season for the Titans last year, and it's been all over social media leading up to tonight's game. But it wasn't easy running the ball against the Bills a year ago – Henry ran for just 57 yards on 19 carries, an average of 3.0 yards per carry – and it won't be easy on Monday night, as the Bills are ranked third in the NFL in run defense, allowing just 78.4 yards per game. Henry has been a workhorse for the Titans once again this season, averaging 28 carries, and 128 yards per game. The Titans figure to lean on him once again.
The Bills lead the NFL in points scored per game (34.4), and they're looking to become the first team since the 2012-13 Broncos with 35-plus points in five consecutive games. In a win at Kansas City last week, Allen threw for 315 yards and three touchdowns, and he also ran for 59 yards and another score. Allen is doing it with a talented group of receivers around him in Stefon Diggs, Emmanuel Sanders and Cole Beasley, and a big-time playmaker at tight end in Dawson Knox, a Brentwood Academy product. Running back Devin Singletary is averaging 5.2 yards per carry, and RB Zack Moss is dangerous, too. The challenge for the Titans, who will be playing without cornerback Kristian Fulton, is a big one.
Pass Protection/Pass Rush
One of the ways the Titans can change the game is by pressuring Allen, who has been sacked just five times in five games this season. Let him sit back and get too comfortable and he's more than capable of picking team apart. He's been doing it all season. Harold Landry is coming off a two-sack game, and his running mate, Bud Dupree, is poised to return and do his part. On the flip side, the Titans need to protect quarterback Ryan Tannehill, who has been sacked 20 times in five games. The Bills have 13 quarterback sacks on the season, along with forcing nine interceptions. And that leads us into another important category …
The Titans have struggled forcing turnovers (just 4), and they've turned it over too many times (7). The result has been a minus-3 takeaway/giveaway number. Let's just say the Bills haven't had the same problem. The Bills rank first in the NFL in takeaways (15) and turnover margin (plus-11). A year ago, the Titans intercepted Allen twice, and they also forced two fumbles, recovering one. Meanwhile, the Titans didn't turn the ball over. I'm not going to say the Titans will need turnovers to beat the Bills on Monday night. But they sure don't need to make things any easier for a Buffalo team that hasn't needed a whole lot of help so far – they've won their last four games by a combined score of 156-41.
When these two teams played last year on a Tuesday night, the fans went into a frenzy when Henry sent Josh Norman flying, and they celebrated wildly as the Titans rolled to a memorable 42-16 win. The reduced capacity attendance that night: 8,403. For the fans there, they had to work to find enough folks to high-five. Well, Nissan Stadium should be wild for Monday Night Football, with fired-up Titans fans, and plenty of Bills fans included in the crowd of roughly 68,000 as well. It should make for a wild scene on national television, and, starting with a Titans Light Show in pregame, it's going to be the best atmosphere we've seen for a game in Nashville in a while.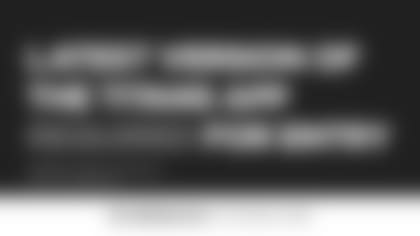 App Update Required
An update to your Titans App is required for entry to tonight's Titans vs Bills game.
Check the app store to make sure you have the latest version.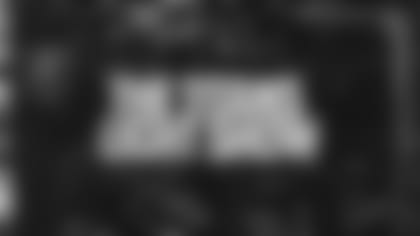 Titans Light Show
Going to the game tonight?
Arrive early and make sure you have the latest version of the Titans app to participate in this unique in-stadium experience during player introductions.
Required versions: iOS 5.0.3 or Android 3.3.7