HOUSTON — The New England Patriots rallied to beat the Atlanta Falcons 34-28 in overtime on Sunday night in Super Bowl LI.
Here's a look at six things that stood out in what will go down as one of the greatest Super Bowls in history: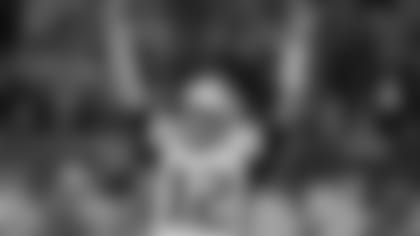 Is anyone really surprised?
Down the stretch, the Patriots quarterback had ice water in his veins.
Trailing 28-3 midway through the third quarter, Brady remained poised, and guided the greatest comeback ever in a Super Bowl. Brady threw for a Super Bowl-record 466 yards in the game, with two touchdowns.
He was named the game's Most Valuable Player.
"This,'' Brady said, "is unbelievable. It was a hell of a football game. This was just an incredible team and I'm just happy to be a part of it."
The Patriots tied the game 28-28 with just 57 seconds left on a one-yard touchdown run by James White, and a two-point conversion. It capped a 10-play, 91-yard drive. After winning the coin toss in overtime, the Patriots went 75 yards on just eight plays to win it.
Brady won his record fifth Super Bowl, and he clutched the Vince Lombardi Trophy in his hands after the game. He re-wrote much of the Super Bowl record book in the contest, from passing attempts (62) to yards.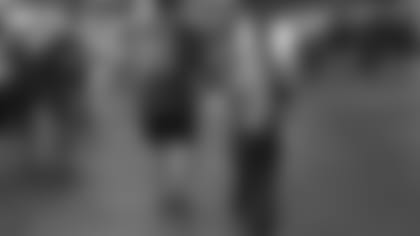 Matthews family, and their tough luck
Just two weeks from his eighth birthday, Jake Matthews watched the confetti fall from the roof of the Georgia Dome back on January 30, 2000.
He was in the stands for Super Bowl XXXIV, standing just behind the Titans bench as receiver Kevin Dyson was tackled one-yard short of the goal line in Tennessee's 23-16 loss to the Rams. His father, Bruce, was on the field.
This week, Jake Matthews recalled being "ticked off' and "just an angry little kid."
Jake Matthews experienced similar heartache as an adult here last night. The confetti fell, and he was under it on the Atlanta sideline as New England scored to win it. Matthews was called for a costly holding penalty late.
"It (stinks)," Jake Matthews said. "We didn't finish well. It's frustrating. Bottom line is we didn't get it done."
Bruce Matthews was in the stands behind the Atlanta bench, in his son's No.70 uniform.
"I have talked to a lot of people in my family who play, so I've seen them win, seen them lose,'' Jake Matthews said. "There isn't much to say. We just didn't get it done. That's it."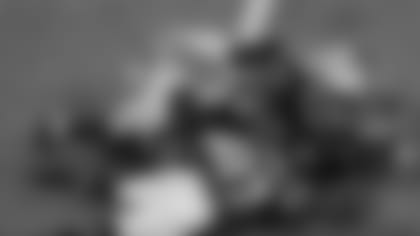 Julian Edelman saw David Tyree, and raised him one.
Just like Tyree did for the Giants against the Patriots in Super Bowl XLII, Edelman made an incredible catch in crunch time.
In the final stages of the fourth quarter, and needing a touchdown and a two-point conversion to tie, Brady threw the ball to Edelman down the middle of the field.
Falcons defensive back Robert Alford tipped it, and then Falcons safety Ricardo Allen lunged for it.
But Edelman somehow managed to corral the football before it hit the ground.
"I knew I got it,"' Edelman said. "I felt I had it. It feels good."
"It was a pretty spectacular catch," Brady said. "It was one of the greatest catches I've ever seen."
It set up White's game-tying touchdown, which then led to a two-point conversion from Brady to Danny Amendola.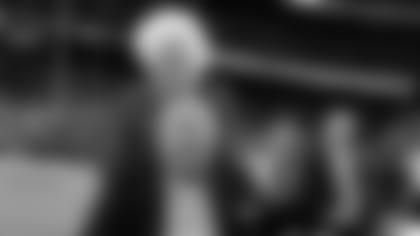 It happened before the game even started.
George H. W. Bush, the oldest living president, and wife Barbara took part in an emotional coin toss. Bush, 92, was in the hospital a week ago in Houston, dealing with pneumonia.
Fans at NRG Stadium gave them a standing ovation as Bush was rolled out by a military member in a wheelchair, while Barbara was in a golf cart.
Coaches and players from both teams cheered.
Let's just say they got much better treatment than Cowboys owner Jerry Jones, and the commissioner.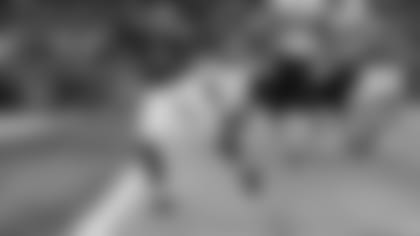 Atlanta's weapons, and disappointment
Falcons quarterback Matt Ryan came out firing early.
Ryan was sharp at the start, delivering the ball to targets all over the field. He finished the night 17-of-23 for 284 yards and two touchdowns.
Running back DeVonta Freeman was electric out of the gate, making cuts on a dime while gashing the New England defense. Freeman had 11 carries for 75 yards and a score, a five-yard touchdown run in the first quarter. Julio Jones made some incredible catches himself, and finished with four catches for 87 yards.
But the Patriots did enough to slow the Falcons down at crunch time, and break their hearts.
"There's nothing you can really say,'' Ryan said. "That's a tough loss. It's hard to find words."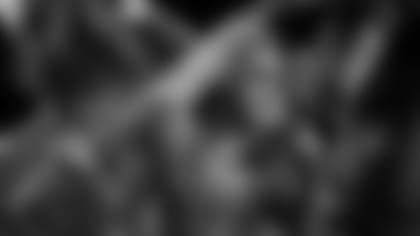 Feedback from the halftime show generates the same reaction every year – some love it, some bash it.
Lady Gaga put on a heck of a display of talent and athleticism. She came in from a high altitude — the roof at NRG Stadium — and showed attitude.
She began with "God Bless America" and "This Land is Your Land," before diving off the roof (while suspended), and onto the stage. She then belted out some of her biggest hits, including "Poker Face," "Born This Way," and "Just Dance."
I didn't witness Michael Jackson's Super Bowl halftime show in 1993, but I saw Prince's performance at Super Bowl XLI from 10 years ago, and this one was equally memorable.
Steve McNair leads a miraculous comeback that falls just short in Super Bowl XXXIV vs. the St. Louis Rams. (Photos: Donn Jones, AP, Getty)