**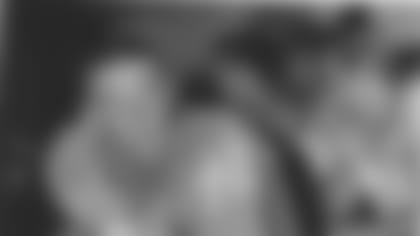 Former Houston Oilers DT George Rice
NASHVILLE, Tenn. --** Services will be Thursday for George Rice, former Houston Oilers player and coach.  The 66-year old Rice died Dec. 26 at his home in Sealy, Texas.
Rice was an All-American selection at Louisiana State University before joining the Oilers in 1966 as a third-round draft pick.  He was also selected by the NFL's Chicago Bears in the first round that year but elected to join the Oilers in the American Football League.
Rice was a member of the Oilers from 1966-70 and was a starter at defensive tackle for Houston.  His 1967 Oilers team were the AFL's Eastern Division Champions with a 9-4-1 record and fell short in the AFL's Championship game to the Oakland Raiders.
Following his Oilers playing career, Rice entered coaching at Houston's Memorial High School and was there from 1971-74.  Rice returned to the Oilers as an assistant coaching the defensive line from 1975-76.
Rice was a native of Liberty, Miss., where he was a two-way first team All-State lineman at Istrouma High School in Baton Rouge.
Survivors include his wife Carol, a son and a daughter.