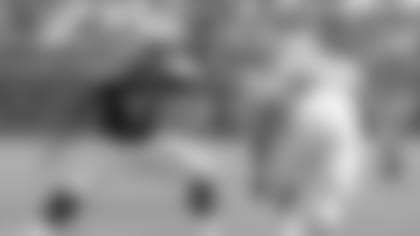 The Houston Oilers executed a trade with Philadelphia in order to select Brad Hopkins, who starred at left tackle for the franchise for all 13 of his pro seasons. Hopkins became a fixture of continuity as the team transition from the Houston Oilers to the Tennessee Oilers and became the Tennessee Titans in 1999.
Houston sent its first and third-round picks to Philadelphia to move up in the 1993 NFL Draft. The Eagles selected guard Lester Holmes at the 19th overall spot and DB Derrick Frazier 75th with the picks they received that year.
Hopkins, who was drafted out of Illinois, started 188 of 194 games and made the Pro Bowl after the 2000 and 2003 seasons. He still resides in the Nashville area and is a co-host of a radio program.
From 1967, the year of the first common draft between the NFL and American Football League, until 1976 there were 17 rounds of the NFL Draft. The chart below shows players who were selected by the Oilers in the 13th rounds of those drafts: