**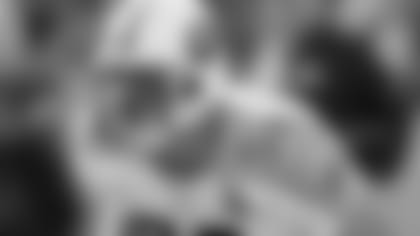 Ken Amato's hard work and perseverance has paid off during his seven-year NFL career. 
NASHVILLE, Tenn. --** Titans long snapper/linebacker Ken Amato is entering his seventh season with the Titans, but his path to the NFL didn't always look promising. After playing his final college game at Montana State in 1998, Amato took nearly five years to play in an NFL game.
"I always wanted to play, but I just never got the opportunity," said Amato. "While I was in college I sent out tapes, resumes and everything but I never really got a look. It shows that it is all up to the guy upstairs in how things fall into place in life."
After finishing his degree and assisting Montana State's coaching staff for two seasons, Amato worked two years as a full-time juvenile service specialist in Miami, Fla. He helped first-time offenders get back on the right track.
In Miami, a couple of Amato's buddies realized that he still had a desire to play football. They made a tape together and sent it out to six teams including the Carolina Panthers.
Carolina liked what it saw and invited Amato to training camp in 2002 and 2003. The Titans later signed Amato a free agent on Aug. 12, 2003.
While Amato was moving around the Mid-South, his future wife, Sandi had just moved to Miami after finishing at Montana State.
"It was pretty funny how as soon as she moved down to Miami, I got an opportunity with Carolina and then I got an opportunity here," said Amato. "So she went down to Miami and then I wasn't there."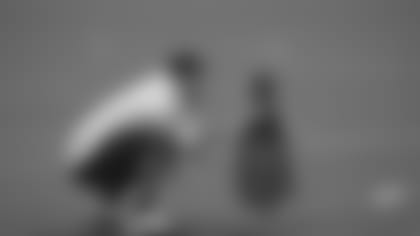 Amato spends time with his daughter, Jazlyn, after a recent training camp practice at Baptist Sports Park.
The couple married in July 2004 and now lives outside of Nashville in Brentwood with their two-year-old daughter, Jazlyn. With Ken's mother being from Puerto Rico, he speaks fluent Spanish and is raising his daughter to be bilingual. Sandi speaks to Jazlyn in English, while Ken talks to her in Spanish.
"To see what kind of father he is has been exciting," said Titans fullback Casey Cramer. "Sometimes his daughter will say things in Spanish and I have no idea what she is saying, but giving her that gift of being bilingual will be huge for her in the future."
After practice during training camp, Ken and Jazlyn are regularly seen playing on the field at Baptist Sports Park. Playing for the Titans has allowed Amato to settle down in the Nashville area with his family.
"I feel fortunate and blessed that I got an opportunity here and I've been able to stay here so long," said Amato. "My role is to do whatever they want me to do. I enjoy playing football. It doesn't matter where on the field."
Amato's positive attitude and willingness to play any position make him a major asset for the squad.
"He is a long snapper, but his nickname in the linebacker room is 'secret weapon' and there is a reason for that," said Titans linebacker Ryan Fowler. "He can do it all. He is not the biggest, fastest or strongest but he is just effective."
Although Amato was a linebacker in college, long snapping is his most crucial contribution to the Titans. During his youth, he learned to long snap in Pop Warner Football but didn't do it again until college. While at Moorpark (Calif.) Junior College, Amato volunteered to be the long snapper after suffering an injury to his MCL that prevented him from playing linebacker for a short time. The specialized skill makes him a key ingredient on Titans special teams.
At Houston in 2007, Amato served as long snapper for Rob Bironas' single-game record of eight field goals.
"He starts the rhythm of everything I do," said Bironas. "Without his snap, I'm not kicking a ball. I think he is up for a new contract in a year or two. I sure hope the Titans keep him around for a long time."
Titans punter Craig Hentrich realizes that long snappers are perceived a lot like punters. If a long snapper goes through a game unnoticed, he has done his job perfectly.
"It is a thankless job but it's a hard job," said Hentrich. "Ken does a tremendous job not only snapping, but blocking and covering. He is probably the best I've been around."
Some players have some crazy stories about how they made it into the league, but not many guys spent years out of competition like Amato.
"You don't necessarily have to go through the draft system," said Titans safety Tuff Harris. "If you want it bad enough; if you fall into the right situations like he did, it's great how it turns out."
Amato's story is inspirational to athletes that weren't the most valuable commodities coming out of college. With talent and determination, it's never too late.