MIAMI – Warren Moon began his NFL career with the Houston Oilers.
He finished his career with the Kansas City Chiefs.
So when the Hall of Fame quarterback attended the AFC Championship Game at Arrowhead Stadium between the Titans and Chiefs back on January 19, he was torn.
"I played for both franchises, and even though I didn't play in Nashville, I still have ties to the organization and the people that are running it," Moon said. "I wouldn't have been unhappy either way with the outcome, but I was a little sad for the Titans because they lost. But you look at it, they had a really good run, an unexpected run. Everybody expected Kansas City to be where they were, and nobody expected the Titans to finish up the way they did. They had a heck of a season, a season their fans should really be proud of."
Moon, who threw for 49,325 yards in 17 NFL seasons (1984-2000) with the Oilers, Vikings, Seahawks and Chiefs after first playing for the Edmonton Eskimos in the CFL, said he likes the direction the Titans are going.
In an interview with Titans Online leading up to Super Bowl LIV, Moon discussed Titans quarterbacks Ryan Tannehill and Marcus Mariota, running back Derrick Henry, and rookie receiver A.J. Brown.
Moon also had some strong words in favor of late Oilers/Titans owner Bud Adams and his Hall of Fame credentials. Earlier this month, the Adams family found out the team's founder didn't make it as part of this year's Centennial class. Moon is hopeful Adams will make it in the future, and thinks he deserves to get in.
"The Titans started at 2-4, made the quarterback change, and everything kind of changed after that," Moon. "They started to create an identity for themselves, especially on offense, and they just kind of rode that wave. I was happy for the team and the organization. And I really think they have a chance to be good for a while.
"I really like what (controlling owner) Amy (Adams Strunk) has done with the team. She's made some really good hires, and some tough decisions. And it's paying off."
Tannehill, who played in his first Pro Bowl this past Sunday, led the NFL in passer rating after taking over for Mariota as the starter in Week 7. He guided the team to a 9-4 record down the stretch, including playoff wins over the Patriots and Ravens.
Tannehill was selected as both the 2019 NFL Comeback Player of the Year and the 2019 Most Improved Player of the Year by the Professional Football Writers of America (PFWA) after leading the NFL with a 117.5 rating in 2019.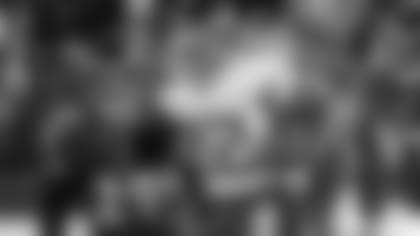 Like Henry, Tannehill's contract is set to expire in March.
"I thought he did a great job for what they asked him to do this year," Moon said of Tannehill. "Sometimes when your team is off to a bad start – and I have gone through that before – they want to infuse some energy into the team and make a change and it worked for him. Ryan had his struggles in Miami, and sometimes you need a new environment to restart you career. My biggest concern is if Derrick Henry doesn't sign back there, then is Ryan Tannehill the quarterback you think can carry your football team to that same place in the playoffs or even further? I don't know if he's a guy who can carry a team with his arm, so there has to be a lot of things in place for him to be successful. But he is in the right situation for him right now if Derrick Henry is back and they are committed to running the football like they have been."
Retaining Henry, who led the NFL with 1,540 rushing yards in 2019, is the key to the team's success, Moon said.
"I've always loved Derrick, since he was at Alabama," Moon said. "It has taken him a little while to really find his footing, and they didn't figure out a way to use him the way they should have earlier in his career. But they have figured that out now, Mike Vrabel and his staff, and they have some really good wide receivers on the outside to build off of. It is a really good offensive unit – they are efficient, they don't make a lot of mistakes, their offensive line is physical, and this type of team, if they add a couple of pieces on their defensive side of the football, they can be really good again.
"… My thinking is as long as they don't have to break the bank to keep Ryan Tannehill. ... You know you are going to have to pay Derrick Henry top dollar, but the top dollar for a running back isn't anywhere near what it is for a quarterback. So if Ryan is willing to take a good contract but not up there with what the market is right now, about $30 million or whatever, they will have money to even add some more pieces that could get them over the top."
Moon, who became friendly with Mariota while he was still in college at Oregon after meeting at the Davey O'Brien Awards, said he's pulling for the former Titans starter.
After being replaced by Tannehill, Mariota didn't play in nine straight games. Down the stretch he played a handful of snaps in games.
"I think sometimes quarterbacks just need a change of scenery if things aren't going well in one place, and that may end up being the case with Marcus," Moon said. "A lot of pressure was put in his shoulders come out as the No.2 pick, same thing with Jameis Winston in Tampa Bay. They just haven't been able to live up to the pressure they had to play with, having been asked to play Day One. Neither one of them was put in a situation where they had a veteran behind them and somebody they could learn from, kind of like Patrick Mahomes, where he had Alex Smith for a year, or Aaron Rodgers, where he had Brett Favre. I can go on and on with guys who had players who had mentors before they were put on the spot.
"But I think Marcus can play in this league, and he just needs to find the right situation, and I think it will work for him. He is very talented, there's no doubt about that. But in my observations he just plays a little tentative sometimes and he just need to let this go, just let I rip."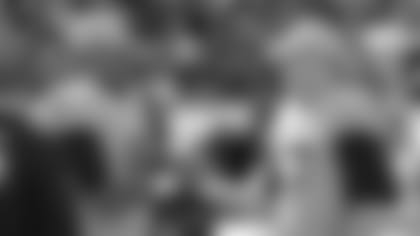 Moon, who played with some talented receivers in Houston's "Run and Shoot" offense, thinks the Titans have a dandy in Brown, the team's second-round pick from Ole Miss to racked up 52 catches for 1,051 yards and eight touchdowns in 2019.
Brown had five 100-yard games in his rookie season.
"I really like him, and I really like him after the catch," Moon said of Brown. "He is a big receiver who gives the quarterback a good catching radius to throw the football to – it doesn't always have to be a perfect pass because of his size. And he has great leaping ability. And that's a tough position to transition into the NFL. I think it's the second-toughest position on offense to transition into, besides quarterback, because you are trying to learn all the complex coverages, you are trying to learn all the routes, adjustments and things, and you are playing against much better competition as far as guys who can cover you compared to what you faced in college.
"So for him to show so much promise in his first year, it's really good to see and he is only going to get better as he matures and moves along. The experience he had this year is just going to be two-fold next year when he comes back. He'll be so much more comfortable on what he'll be asked to do."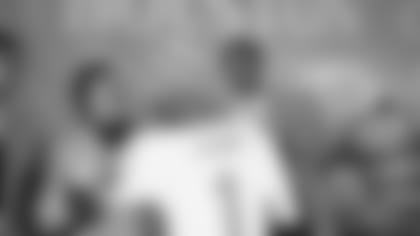 Lastly, at the end of a wide-ranging interview, Moon weighed in on Adams, expressing his disappointment that he didn't make it into the Hall of Fame's Class of 2020.
Adams was one of 10 finalists in the contributor category for the Pro Football Hall of Fame Centennial class, but on January 15 it was revealed he wasn't among those selected.
Moon believes Adams will eventually get in. He's pulling for him.
"There's no question he deserves to be in the Hall of Fame – he is one of the founders of the AFL, his contributions to the NFL have been great, and he had a lot of winning football teams during his time, including going to a Super Bowl," Moon said.
"But what I am most proud of him for is he wasn't afraid to go out and bring African American quarterbacks to his football teams, whether it was me or Steve McNair or Vince Young. He has had African Americans at that position, a position that was always looked it like African Americans weren't equipped to play, so I love him for that.
"He just made so many great contributions to the game, there is no question that he is going to be in the Hall of Fame one day. When that is, I'm not sure, but I think it's definitely going to happen."