TAMPA, Fla. – Cameron Batson remembers hearing the high-pitched voice for the first time, and seeing ketchup all the time.
He found out pretty quickly Patrick Mahomes had a pretty bright future on the football field, too.
Batson, a receiver with the Titans, was college roommates and teammates with Chiefs quarterback Patrick Mahomes at Texas Tech.
It's where they were part of a lethal college offense, and where they laid the groundwork for a friendship Batson believes will last a lifetime.
"His voice was like the first thing that stood out to you," Batson, smiling, said of Mahomes. "We used to always mess with him and tell him he sounds like Kermit the Frog."
Batson and Mahomes were incoming freshmen at Texas Tech in 2014.
In fact, they committed to the school within hours of one another. Texas Tech coach Kliff Kingsbury told Batson, a prep star from Oklahoma City, he'd be impressed with the quarterback the team planned to sign as part of that freshman class. That quarterback, of course, was Mahomes.
"Coach Kingsbury, he was like, "This quarterback, he is a stud. He is the guy that will be throwing you the ball the next several years," Batson recalled. "I went and watched his tape, and I was like, 'Oh man, he's a baller.' I was like, 'Man this is going to be great."
So, Batson and Mahomes shared a four-bedroom suite with two other players that summer, as they got accustomed to college life, and college football.
Batson laughed when asked if Mahomes was messy.
"I'm not going to comment on that," Batson said. "I'm not going to get him in any trouble."
He remembered something else.
"He loves ketchup, that's for sure," Batson of Mahomes. "You know that Heinz commercial he's in? That is no lie. He used to put ketchup on everything. He didn't put it on cereal, but he put it on everything else."
Mahomes, the NFL's Most Valuable Player in 2018 who was also MVP of Super Bowl LIV, is set to play in another Super Bowl this Sunday against the Tampa Bay Buccaneers. It's been another remarkable season for Mahomes, who threw for 4,740 yards and 38 touchdowns during the regular season.
Batson, who just finished his third season with the Titans, had a lot of success with Mahomes at Texas Tech.
Mahomes threw for 5,052 yards, and 53 touchdowns in his final season with the Red Raiders before getting drafted in the first round of the 2017 NFL Draft. Batson and Mahomes played together three seasons at Texas Tech (2014-2016). In Batson's four seasons at the school, he appeared in 50 games and totaled 157 receptions for 1,499 yards and 14 touchdowns.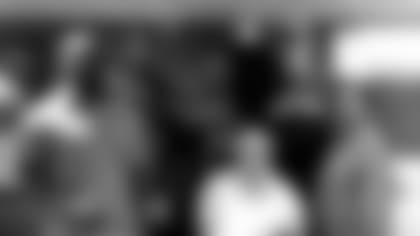 He has great memories from playing with Mahomes.
"His ability to make plays on the run, and scramble out of the pocket, it was amazing," Batson said of Mahomes. "Him coming from that baseball background and being able to throw the ball at different angles, it is just a God-given talent. Actually, my first touchdown he threw to me in college was a no-look pass against Baylor. And now he has taken it to the next level. He's just a special kind of guy."
Batson said he's proud of Mahomes, but he's not surprised by his success because of his work ethic, and leadership skills.
Batson called Mahomes "one of the hardest-working guys I've ever known."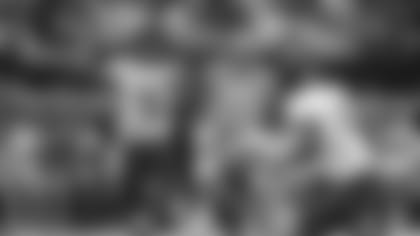 Over the years, Batson and Mahomes have remained in contact. The two have worked out together during past offseasons in Dallas, and they've hung out together.
Batson congratulated Mahomes when he got engaged, and after learning he's going to be a dad, which could be any day now. Batson sent Mahomes a congratulatory text when he won the MVP award, and when he signed his $503 million contract last summer.
Batson can say he remembers when.
"Patrick is a guy who has earned it for sure, so I am happy for him. And I would definitely say I saw it coming," Batson said. "And, of course, I want to see my guy win another one. I wish we were in it, and Patrick was watching me. But I'll be rooting for him on Sunday for sure."