**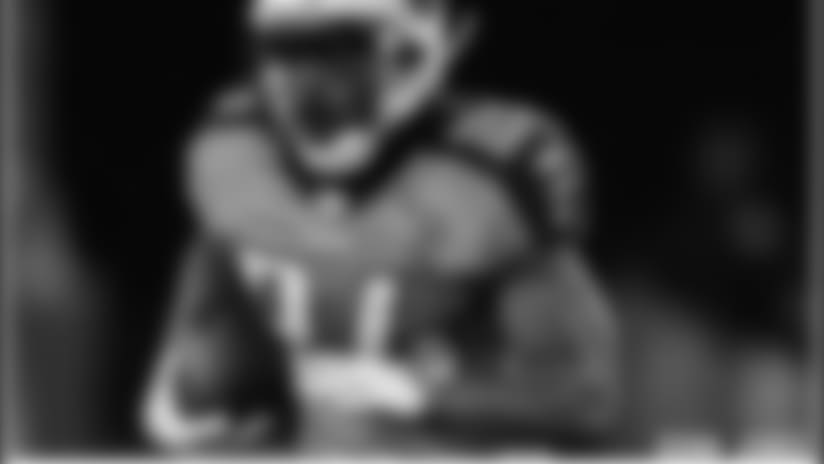 Hope intercepted two Peyton Manning passes on Monday Night Football, earning AFC defensive honors.

NASHVILLE, TN, Oct. 29, 2008 —
Jets quarterback Chad Pennington, Titans safety Chris Hope, and wide receiver-punt returner Jacoby Jones of the Houston Texans are the AFC Offensive, Defensive and Special Teams Players of the Week for games played the eighth week of the 2008 season (October 26-27), the NFL announced today. **DEFENSE: S CHRIS HOPE, TENNESSEE TITANS
In the club's first Monday Night Football home game since December 13, 2004, Hope registered a career-high two interceptions and added four tackles as the Titans defeated the Colts 31-21. Hope's first interception came in the second quarter on a
PEYTON MANNING
pass that was tipped by defensive back
VINCENT FULLER
.  The veteran safety recorded his second interception of the night in the fourth quarter on a pass intended for tight end
DALLAS CLARK
.  Hope's 30-yard interception return led to a game-sealing score on the Titans following offensive play.  Tennessee's defense leads the AFC with 12 interceptions.
In his seventh year from Florida State, this is Hope's first career Defensive Player of the Week Award. Hope joins BLAINE BISHOP, BO EASON and MARCUS ROBERTSON as the fourth Titans/Oilers safety to win Defensive Player of the Week honors. OFFENSE: QB CHAD PENNINGTON, MIAMI DOLPHINS
Facing the Buffalo Bills in a key AFC East divisional game, Pennington completed 22 of 30 passes (73.3 percent) for a season-high 314 yards with one touchdown versus zero interceptions and a 117.9 passer rating in a 25-16 victory.  Pennington's 300-yard performance marked the sixth of his career and his fourth-highest total (339 passing yards on 12/17/06 with NYJ).  Pennington posted his fourth consecutive game with a touchdown when he connected with tight end ANTHONY FASANO on a two-yard toss for the team's first score of the game.  His 117.9 passer rating marked the fourth time in the past five games that he recorded a 100-plus rating. 

In his ninth season from Marshall, this is Pennington's fifth AFC Offensive Player of the Week Award and first with Miami. He joins JAY FIEDLER, CLEO LEMON, DAN MARINOand SCOTT MITCHELL as the fifth Dolphins quarterback to win the award. He previously won the award in 2006 (Week 1) with the Jets. SPECIAL TEAMS: WR-PR JACOBY JONES, HOUSTON TEXANS
In the Texans' third consecutive win of the season, Jones registered a 73-yard punt return-touchdown following Cincinnati's opening drive as the Texans defeated the Bengals 35-6.  The second-year veteran posted his second punt return-touchdown this season (70-yard PR-TD against Miami on 10/12), and Jones is the only player in the NFL in 2008 with two PR-TDs of 70 or more yards.  His two punt return-touchdowns set a franchise single-season record, and he ranks second in the NFL for most punt return-touchdowns through Week 8 (REGGIE BUSH, 3). 
 
In his second season from Lane College, this is Jones' second career Special Teams Player of the Week Award.  He previously won the award in Week 6 in 2008.