**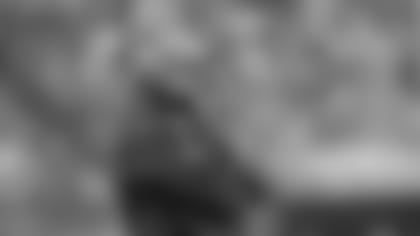 Titans offensive coordinator Mike Heimerdinger is one of 28 nominees for the inaugural Don Shula NFL Coach of the Year Award.
NASHVILLE, Tenn. --** Titans offensive coordinator Mike Heimerdinger is one of 28 football coaches from across the country to be named as nominees for the inaugural Don Shula NFL Coach of the Year Award.
This new award was created to honor exemplary football coaches at all levels of the sport that display the integrity, achievement, and leadership demonstrated by the winningest coach in NFL history, Don Shula.
The coaches were nominated by NFL teams and by USA Football, the sport's national governing body on youth and amateur levels. Nominees are active football coaches at NFL, college, high school and youth levels. They were chosen for their character and integrity, inspirational leadership, commitment to the community, and on-field success.
At the time nominations were submitted, Heimerdinger had recently been diagnosed with cancer and beginning a series of chemotherapy treatments.  Despite these facts, Heimerdinger continued his coaching responsibilities and did not miss a single game.
"Mike remains 100 percent committed to this organization and his players because he takes a great amount of pride in everything he does," Titans head Coach Jeff Fisher said of the nomination. "Shula was a great motivator that held his players accountable and had high expectations of all his players and Mike has those same traits!"
The Don Shula NFL Coach of the Year Award selection panel is comprised of Coach Shula; NFL Commissioner Roger Goodell; former Indianapolis Colts Coach and current NBC analyst Tony Dungy; Former Raiders Coach and member of the Pro Football Hall of Fame John Madden; General Raymond Odierno, Commander, United States Joint Forces Command; Sam Palmisano, Chairman, CEO and President of IBM; Former Secretary of State, Senior Fellow on Public Policy at the Hoover Institution and faculty member at the Stanford Graduate School of Business Condoleeza Rice; and Aaron Thomas, Athletic Director at Aplington-Parkersburg High School and son of the school's late football coach Ed Thomas.
"I am honored that the NFL has put this award in my name. I think it is great that we are recognizing coaches from all levels—high school, collegiate and professional," said Shula. "Congratulations to all of the nominees, and I look forward to presenting the first annual award at this year's Super Bowl in North Texas."
The national Shula Award winner will receive $25,000 and be invited to the Super Bowl, where he will be recognized at a press conference.