**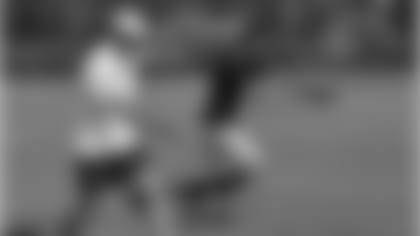 Retired Titans punter Craig Hentrich is now focused on teaching others the fine art of kicking and punting.
NASHVILLE, Tenn. --** When former Titans punter Craig Hentrich retired from the NFL in February, he knew he wasn't totally finished with football. With 33 years of experience punting and kicking, he realized he had plenty to offer young people who have aspirations of following in his footsteps.
That's why Hentrich recently started LEGacy Kicking (www.legacykicking.com), his own company designed towards teaching the fine art of punting, kicking and holding. 
It's something that is close to Hentrich's heart, and a passion he wants to share with others.
"Once I retired, I knew I was going to miss football, so this serves two purposes for me: it keeps me in football mode, and it also lets me do what I love to do which is teach punting and kicking," said Hentrich, who played 17 seasons in the NFL, including his last 12 with the Titans.
During his playing career, Hentrich not only found time to offer younger kids advice and kicking tips, but he has also provided deeper level teaching and mentorship to kickers who have gone on to have successful athletic careers in both high school and college. Now that he's retired, he has more time to tutor others on the nuances of the position he has learned so well since he first began kicking at age 5.
"Throughout my career, even in college, I've helped younger people kick. It has always been a passion of mine," said Hentrich, who played his first five NFL seasons with the Green Bay Packers.  "Over the years, I've become more in tune with what it takes to be a good, consistent punter and kicker."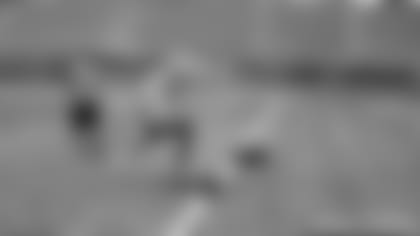 Hentrich displays the proper way to kickoff during a recent training session at Father Ryan High School.
Hentrich is a natural to teach everything there is to know about kicking after filling a variety of roles during his tenure with the Titans, including punter, holder, kickoff specialist (565 kickoffs), and place kicker (8 of 15). His pro versatility even included filling the role of occasional passer (7-16 for 91 yards, 1 INT). 
Hentrich has been giving private, individual lessons at Father Ryan High School, and he expects his camps to be held at various locations by next spring. He prefers to work with seventh graders through college age due to physical development and the ability to follow instruction. 
While ramping up the launch of his business, he has also been working with NFL free agent kickers and punters, helping them fine tune their skills to give them the best chance to make an NFL team.
For Hentrich's private teaching, the initial one-on-one lesson is usually four to five hours long. Once completed, a student can book on an hourly basis.
"I spell out everything step by step during that first session, showing the student what a good punt and kick is," Hentrich said. "So many camps that you see now are based more on competition and letting guys kick against each other. What I like to do is actually teach guys about ball flight, what a good punt and kick is and what it looks like on paper so they are able to coach and correct themselves in the future."
Hentrich said he prefers more individualized instruction vs. having a large number of campers on hand.
"There won't be 60 and 70 guys at these camps. They will be smaller with more concentrated instruction," he said. "When kickers leave these camps, they'll know how to kick a football and how to punt a football the right way."
Some participants may enter the lessons/camp having already formed bad habits. Hentrich believes his years of experience at the trade will help refocus them in the right direction.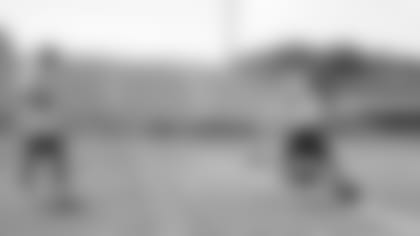 Hentrich's camp features more personalized, one-on-one instruction vs. traditional camps that focus more on competition.
"I have found that when you've done something for so long, any bad habits you may have developed can be hard to break.  In the higher levels of college and pros, it's even more difficult to change," he said. "I want to teach them what I feel is the right way to do it, which comes from my 33 years of kicking experience, trial and error, learning how to self-correct, and understanding what it takes to sustain a long and consistent career in the pros."
Hentrich's lessons and camps are not child's play. They are for the serious punter or kicker who wants to take their game to the next level.
"If you are serious about being a punter or kicker, then my business can really help you out," Hentrich said. "Kicking is not just about sitting the ball on the ground and kicking it through the uprights, and there's more to punting than simply dropping a ball and kicking it. When people come to my lessons and camps, they'll learn there's a lot more to it. It's a specialized art that takes a lot of work to perfect." 
---
A model of consistency, Hentrich holds many Titans' franchise punting records, including most career punts (861), highest season punt average (47.2, 1998), highest career net punt average (37.2) and fourth most games played in Titans/Oilers history (177).
Hentrich earned two Pro Bowl invitations (1998 & 2003) and a Super Bowl Championship with Green Bay (1996). In 10 of his 16 years, his teams reached the playoffs, and he is one of only two players in NFL history to record 100 postseason punts.