NASHVILLE – A friendship between Matt Hasselbeck and the Levis family started with a Nashville restaurant recommendation a few years ago.
Since, the former Titans quarterback who played 18 seasons in the NFL, has turned into a mentor for the newest Titans quarterback, Will Levis, who is in town for the team's rookie minicamp this week as he starts his own NFL career.
Hasselbeck, who played for the Titans in 2011-12, thinks the former Kentucky QB is in a perfect place in Tennessee.
He told him as much after the Titans picked Levis in the second round of the NFL Draft.
"I just have to tell you, I think this is a great spot for you," Hasselbeck told Levis after he was picked. "I think you're a great fit personality-wise for Mike Vrabel. The two of you are kind of similar, in a weird way. But I also know how important it is to have a veteran quarterback who is unselfish, a pro, in the room. And, to me, Ryan Tannehill is one of the most unselfish, humble, hard-working, pros. He's not there to be your teacher or anything like that; he is there to play ball and win games. But do what he does. Prepare like he prepares, work like he works, do what he does was essentially my advice.
"I really like Will, and I am rooting for him."
Hasselbeck, now an analyst with ESPN, said a mutual friend put Michael Levis, Will's father, in touch with him before Kentucky played a game against Vanderbilt in Nashville a few years ago. The Levis family was looking for a place to gather the night before the game. Hasselbeck suggested Martin's BBQ downtown, and the place was a hit.
Earlier this year, Hasselbeck met Will Levis at a faith-based conference.
Then, Hasselbeck crossed paths with Levis again, this time for an extended period of time.
Hasselbeck was serving as a mentor for quarterbacks and receivers at the NFL Combine in Indianapolis for the second year in a row, and Levis was in his group.
"I sort of joke, but I kind of think it is a great way to describe it: I sort of feel like my role is I'm just a therapy dog for these guys," Hasselbeck said with a smile. "They're long days, with a lot of stress."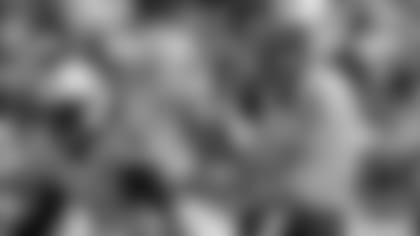 During his time with Levis, Hasselbeck said he became a fan of the young man.
He watched him encourage others in the group, aggressively rooting them on. Hasselbeck said he saw a young leader.
Without question, Hasselbeck said, Levis has the skill-set, from a big arm to his athletic ability.
"I think I heard this statement a few times at the combine, and I thought it was really good: He looks like a create-a-player on Madden," Hasselbeck said of Levis. "He looks exactly the way you want someone to look. He's strong and fit."
The 6-foot-4, 229-pound Levis played in 24 games over two seasons at Kentucky.
In 2022, Levis threw for 2,406 yards and 19 touchdowns, with 10 interceptions, as the Wildcats finished 7-4.
In 2021, Levis threw for 2,827 yards and 24 touchdowns, with 13 interceptions, as the Wildcats finished 10-3.
The way the NFL Draft unfolded provided Hasselbeck with yet another opportunity to encourage Levis, and his father.
Projected as a Top 10 pick by many draft analysts heading into the draft, Levis sat inside the green room with cameras on him and his family all night during the first round, waiting for his name to be called.
It never happened, of course.
When the first night ended, Levis hadn't been drafted.
Hasselbeck watched it unfold, and did his best to keep the family upbeat, occasionally sending texts.
"Things like: "The guy that is widely regarded as the greatest player of all-time was pick 199," texted Hasselbeck, referring to Tom Brady. "And, "Aaron Rodgers sat in that green room for a long time with the camera on him." And, "I was pick 187."
At the end of the first day, Hasselbeck sent a message along these lines to Will Levis: "The draft is just the draft. What is more important is you go to a great organization with great coaches and players who are helpful to teach you how to be a pro."
Hasselbeck was speaking from experience.
Hasselbeck, who didn't even get invited to the NFL Combine, was drafted in the sixth round of the 1998 NFL Draft. He ended up playing 18 NFL seasons, with the Packers, Seahawks, Titans and Colts. In 209 NFL games he threw for 36,638 yards and 212 touchdowns. He was a three-time Pro Bowler before announcing his retirement in March 2016.
When the Titans moved up to get Levis in the second round of the draft, Hasselbeck told Levis he'd found his perfect spot because of his personality fit with Vrabel, and because of Tannehill.
Hasselbeck saw the blowback Tannehill received a year ago following his comments regarding whether it's his job to mentor Malik Willis, and a part of it made him chuckle.
"Because I remember saying the same thing about Jake Locker back then," Hasselbeck said. "I think my exact words were like: It is not my job to be his mentor. It is my job to be a pro and do really well at quarterback and try and win football games and if Jake wants to watch and learn from the good and the bad, that is his job. And I feel like everyone at the time was saying, "Aww, what a good mentor for Jake." And then Ryan says it about Malik and somehow that becomes a bad thing.
"Again, to me, Ryan Tannehill is one of the most unselfish, humble, hard-working, pros. He'll be a great guy for Will to learn from."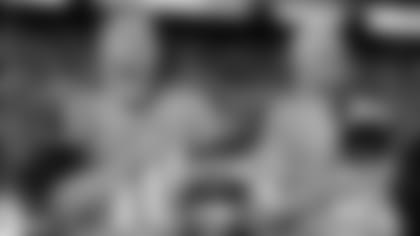 Levis, who'll be on the field on Friday and Saturday for the team's rookie minicamp before joining the veterans in the offseason program next week, has a lot to prove.
From afar, Hasselbeck has seen the negativity from fans in Tennessee questioning the pick.
It gave him yet another chance to provide Levis with a boost.
"When Donovan McNabb drafted to Eagles (in 1999), he was booed out of Madison Square Garden by Eagles fans," Hasselbeck said. "And he had an incredible career.
"Part of it is overcoming adversity and getting thick skin. I really like Will, and I am rooting for him. And, in terms of all the intangibles, he has them. He looks the part. He absolutely looks the part.
"It feels like he's a big-time quarterback."