NASHVILLE, Tenn. — Jack Pardee epitomized toughness but made a point to extend kindness to those who worked with him, Titans staff members said Tuesday.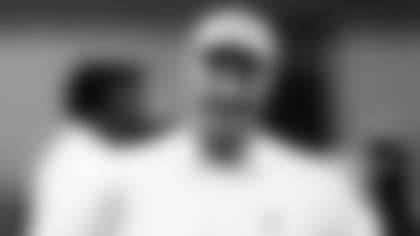 ](http://www.titansonline.com/media-center/photo-gallery/Former-Oilers-Head-Coach-Jack-Pardee/b8eefebe-cecb-415b-9d2c-b752b83dfc1b)
Jack Pardee led the Houston Oilers to the playoffs in each of his first four seasons. Click here for a slideshow of Pardee's career as a player and coach.
Pardee, the former Houston Oilers head coach (1990-94), passed away Monday at age 76 after a fight with gall bladder cancer.
Titans head athletic trainer Brad Brown, assistant athletic director Don Moseley, and equipment manager Paul "Hoss" Noska recalled some of their favorite memories from their time in Houston with Pardee, who led the Oilers to four straight playoff appearances in his first four seasons.
The toughness of Pardee came through early in the relationship when Pardee walked from the building with the coaches' offices in Houston to the training facility and saw the racquetball court. Brown recalled that Pardee initially wanted to play singles, shifted to cut-throat and finally agreed on doubles because it had been a while since Pardee had played. The teams were Brown and Pardee against Moseley and Noska.
Brown and Noska remembered Pardee frequently standing in the middle of the court, letting the ball strike him and calling a replay hinder to prevent opponents from scoring a point.
"I probably hit him at least a dozen times (that day), but he never said a word. He just went on to the next round. He was a tough guy but never said anything about it," Noska said. "Playing somebody like that for the first time, and knowing that you're beating up on the head coach and he's not saying anything, is amazing. I went home and told my wife we better start packing it up because he was going to fire my butt."
Pardee, however, didn't fire Noska and continued to take hinders in the games with staff members, almost never reacting to the sting of the ball.
"Jack was one of those guys that loved to play but he didn't want to get beat," Brown said. "He wouldn't flinch. You'd whack him and he'd turn around and go on to the next shot."
Moseley and Noska said they weren't surprised Pardee had been one of a few dozen Texas A&M players to be known as a "Junction Boy" for surviving a grueling camp implemented by former Aggies coach Paul "Bear" Bryant in 1954 and later chronicled in a book and movie.
"That's so appropriate," Moseley said. "I read that book before one of our training camps, and it was really interesting because I used to live out in West Texas, and he played six-man football in a little community (Christoval) about 30 miles outside of where I was living in San Angelo, and that's the background he came from: he didn't know anything different than hard work."
Moseley recalled another time when Pardee displayed his toughness and strength off the field.
"When we were in Houston, Nick Saban was a defensive back coach for us, and he and Jack lived real close to each other. Nick was out in his front yard working and trying to dig up this tree stump and couldn't get it out," Moseley said. "Jack comes over and says, 'You need some help with that?' and Jack just rips it out of there. Nick's been working on it for hours, and Jack just pulls it out."
Pardee's greatest love was football. He played 15 seasons professionally (1957-64 and 1966-72), despite missing the 1965 season because he was diagnosed with melanoma that he eventually overcame. After retiring, he coached in the World Football League, the NFL with the Bears and Redskins, the United States Football League and the NCAA at the University of Houston before he became coach of the Oilers.
Titans assistant secondary coach Steve Brown played for Pardee in 1990. He recalled a pre-game speech during which Pardee said: "Men, we're getting ready to go into a butt-kicking contest. Make sure you supply the foot and not the butt."
Brad Brown said Pardee's kindness off the field contrasted his size and tough reputation he earned as a player.
"When you talked to him, he was a very kind, gentle person," Brown said. "He was easy to work for — you knew what he stood for. He didn't care to worry about all the other things, but he loved coaching football."
Moseley added Pardee was always a "down-to-earth guy."
"He didn't put on any airs or have any ego," Moseley said. "He just loved football and just wanted to coach football and be part of football. That's what he was. He was old school."
Noska, who's worked for the Oilers/Titans franchise since 1982, concurred with the "old school" moniker. He said the old photos of Pardee's playing days in old equipment came to life through the personality of Pardee, who was content with a windowless office, happy to leave his door open to visits from staff members and willing to help Noska move the paint guidelines on the practice field when Noska also took care of field maintenance. "He was one of the most generous, nicest coaches that I've ever worked with," Noska said. "He's a legend that's lost, because, from the old-school days, there ain't many of 'em left."