**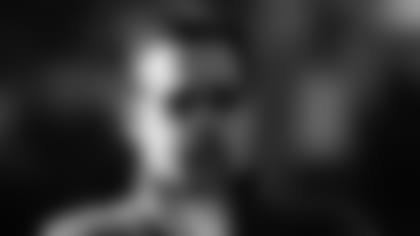 Titans head coach Jeff Fisher is a long-standing member of the NFL's Competition Committee.
NASHVILLE, Tenn. -** The suggestions come flying in from everywhere.
Add more teams to the playoffs.
Just about everything in the NFL short of how much to charge for stadium hot dogs falls in the domain of the league's competition committee.
The seven-member group is particularly in the headlines this time of year, when it makes suggestions to the 32 team owners, ranging from rules modifications to maintaining competitive balance. Co-chairmen Rich McKay, president of the Atlanta Falcons, and Tennessee Titans coach Jeff Fisher will present those recommendations at the NFL meetings in Orlando that begin Sunday.
This year, the hot topic is a modification of overtime - making sudden death less sudden.
The committee will recommend that teams losing the overtime coin toss in the playoffs who then yield a field goal on the first series will still get a possession. If that team kicks a field goal, action will continue under the current sudden death rules.
However, should the first team to get the ball score a touchdown, it would win.
"We are charged with the stewardship of the quality of the game and we certainly take that very seriously,'' McKay says. "We try to make sure it's not just our ideas or the league's ideas, but that we use a wide spectrum of ideas, whether they come from the owners, league executives, the fans, the players, officials.
"We can then vet those ideas and come out with recommendations, and it's an exhaustive process.''
And a process that is year-round, but takes full form after the season. The committee, which also includes NFL vice president Ray Anderson, owners John Mara of the Giants and Stephen Jones of the Cowboys, Colts president Bill Polian, Bengals coach Marvin Lewis, and general managers Ozzie Newsome of the Ravens and Rick Smith of the Texans, meets during the scouting combine in Indianapolis in February. It follows with an eight-day session, during which the committee members discuss data compiled from leaguewide surveys and from its own meeting with the players union at the combine.
"We compile a big book - a BIG book - of all the research done,'' McKay says.
And then they present recommendations on rules modifications or changes. A change requires 24 owners to vote yes.
"We don't pass rules and I'm not sure that is clear in everyone's mind (outside of the NFL),'' says McKay, who has been on the committee since 1994. "I've lost enough votes over the years to be very aware of that. But if there's a problem or an innovation that we believe needs to be addressed, it's then recommended to the full membership at the March meetings.''
Anderson estimates between up to two dozen topics might be addressed at a typical owners meeting - and that doesn't include many issues that have been eliminated by the committee because they "don't have any real traction.'' There will be a core of 12-15 key matters on this year's agenda.
Reaching consensus on what to present to the owners, who also are considering business issues and, at least this year, the expiration of the collective bargaining agreement next March, is not easy. It can be downright argumentative among committee members, Anderson says.
"We hope we're more entertaining than C-Span,'' Anderson jokes. "We have a lot of debate, not all of it cordial. We want people to really push and cajole, and there can be some really spirited debates on these committees. Add into that mix the coaches' subcommittee - you know from those personalities, there will be a lot of strong positions and opinions.
"These issues are core to the game.''
Last year, Fisher notes, at the suggestion of the players, the blocking wedge on kickoffs was banned. Previously, the no-clip zone was eliminated.
Players also had input into penalizing hits on receivers in vulnerable positions, extending the penalties from helmet-to-helmet contact to any kind of hit. That rule now includes defensive players in a defenseless position.
It's easy to reach consensus on those. Others, not so much, which can lead to some ideas being tabled for a while.
McKay calls discussions of using instant replay to help in officiating the most contentious of any he has participated in.
Replay first was used as an officiating tool between 1986 and 1991. The current system, based on coaches' challenges, was put into effect in 1999 on a limited basis, and became permanent in 2007.
"I was initially against it and part of a very loud minority,'' McKay says. "I stayed that way until we got to the challenge system and the limited replay system. That was the toughest topic of major significance since I joined the committee.
"Replay is more than a rule, it's really a system that took a lot of work to figure out the details that worked best. When we came up with the right system, we put it in on a limited basis, for one year. Our hope was we could see how it does, and then put it in permanently, and that's what happened.
"What I am proud of is as a league we worked hard trying to get a system that would work, but never being above trying to tweak it and change it as needed.''
Another issue that causes constant debate - not only among committee members but everyone in the NFL and among fans - is overtime. The loudest complaints about the current system probably are coming from Minnesota, which lost the NFC title game in OT when the Saints won the coin toss, marched downfield and kicked a winning field goal.
That result, and recent statistics showing 59.8 percent of teams winning the coin toss also win OT games, sparked the committee's decision to suggest a modification.
"There are some things that are consistent,'' Fisher says. "There are clubs who would like to see the overtime rule adjusted or modified each year and we look at that every year. They don't want a random act such as a coin toss determining the outcome of games.''
On the other hand, the players support the current system.
"For overtime, it was the players who said they didn't want to change the format and they were quite persuasive,'' Anderson says. "They didn't want to increase chances of injury in overtime when they are fatigued. That was very valuable input.''
Competition committee members emphasize the importance of getting such input from all facets of football. And they recognize the significance of following in the path set by the likes of Don Shula and Tex Schramm.
"It is extremely important, and an honor for me to be a part of the committee and the tradition of it and the people who came before me,'' Fisher says. "You have to have a passion to protect the integrity of the game.''