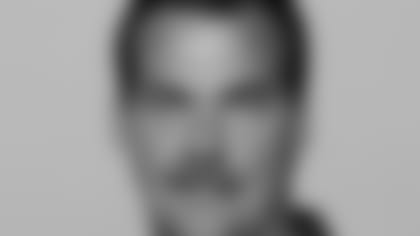 HEAD COACH JEFF FISHER, DEC. 3, 2008**
(On what it would be like to clinch the division at home)
The important thing is to go out and win the ball game. Obviously, we know what's at stake. It certainly will be a great opportunity to do it here at home in front of the fans. They've been just tremendous all year in support, they've helped us all along the way. It would be a great afternoon but it's not going to be easy. This is a very, very solid football team we're playing.
(On how much pride he would take in winning the division)
To be honest with you, I'm more concerned about winning this game. That's the nature of this week and the nature of the game. To go there, I think you have a tendency to look forward. It's been our goal every year and this division's been very, very tough. Obviously, we've been chasing the Colts and the Jags. It's great to have an opportunity but again to kind of deflect back to our opponent this week, it's a good football team.
(On what has gone wrong with the Browns this year)
They have a great deal of personnel, skill positions, up front on both sides of the ball, punter, kicker, return man and they're literally a few plays away in a number of ball games. Of course, they've had difficulty at the quarterback position with the injuries but we expect [Ken] Dorsey to be prepared and have a chance to move their offense. It's unfortunate sometimes teams will have injury issues at some positions, which they have, have a little bit of inconsistent play here and there, but they're a very talented team.
(On what Bo Scaife has done this year to be such a reliable target)
Well, I think we're doing a better job complementing the run game with our play-action pass and our passing game. Because of the run game, the threat of the run game, it gives Bo and Alge [Crumpler] for that matter, the chance to make more plays.