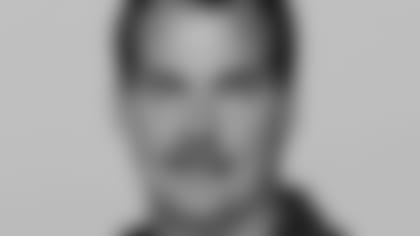 (on if they have put Keith Bulluck on IR)
We have not put him on IR yet.
(on if Keith Bulluck's roster spot is needed)
It goes back to getting everybody active on the 45.
(on if he's confident there are enough linebackers for special teams)
We have enough players to help us.
He could play in the game defensively if need be.
He's done fine. There's been a lot of, I think, unnecessary talk. The left corner gets more balls than the right corner. That's just life in the National Football League.
(on if the Chargers move Shawne Merriman around)
Not as much, but he will move around.
Dave's done a nice job all year handling the various speed-rushers or power-rushers he's faced.
(on taking advantage of the Chargers offensive line because of injuries)
Even though they've had some injuries, they've filled in and been very productive. So, it's not a situation we can take advantage of, there's too much going on inside.
(on the weather for tomorrow's game)