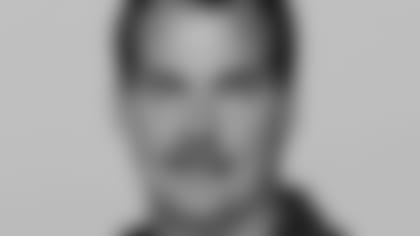 (on if having a successful running game makes it easier on the quarterback and offense)
Well, when you run the football and people commit to stopping the run, then one would assume it would create some opportunities in the passing game. They're a very good running football team and that's basically when their big plays come, when people are defending the run.
(on David Thornton's game against the Colts)
He was productive. Yeah, he went for 13 tackles or something like that, a couple assists. He was productive. He understands that offense and knows where to get to.
(on the playoffs and scoreboard watching)
We can't be distracted by that. We can look at the scoreboard Sunday evening provided that we win. That's the bottom line. We're not sitting there with question marks and asterisks on games, none of that matters. We have to win our game.
(on what it will take to make the playoffs)
I'm concerned about finishing the week of practice and playing well against the Rams.
(on how often he mentions the 2006 season)
It's been discussed. I discussed it with them when they returned on Monday. It's a great example. The teams are different, but it's a great example of things that are out of your control can happen. You can't control them. What you can control is what you do. We didn't do that. We didn't take care of that. We lost that final game and didn't get in. Again, it's a great example of don't pay attention, don't become consumed with everything else. Just go about your business and try and win a game.