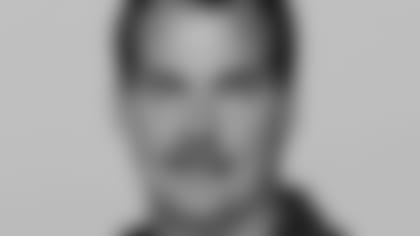 (on the team signing cornerback Rod Hood)
Yes, with Nick (Harper) going down for an indefinite period of time we needed to add some help to the secondary. Several weeks ago we worked out a bunch of DB's and were very pleased with Roderick's workout. We brought him in to just provide some help for us.
(on who was released to make room for Rod Hood)
We released Dominique Edison.
(on what the Titans liked about Rod Hood)
He's played in the league with a number of different clubs. He was at training camp this year with Cleveland and played well. He played very well when he was with the Cardinals. He's an experienced veteran corner that can help.
(on how difficult it is to get a veteran up to speed)
That's our job and that's why he's here, to get him caught up in case we need to put him on the field.
(on how much Rod Hood will play this weekend)
It really is heavily dependent on how quickly we heal up, that's all.
(on Tom Brady coming off his knee injury and how difficult it is to put that in the back of his mind)
I can't speak for him. He's not the first to come back off an ACL, it was an ACL. He's healed up, he's worked hard, he's rehabbed and he's playing well. So, I'm going to assume that it's not an issue for him. He's got his leg in a brace, and he's throwing with tremendous accuracy and arm strength
(on if Rod Hood will just be used in emergency situations)
We brought him on the roster and it's hard for me to comment now and speculate as to how much he'll play, if he'll be active or not, okay? That's a competitive issue and it's directly related to how we improve during the rest of the year.
(on if Dominique Edison will be signed to the practice squad)
Again, we've got some roster things that we have to look at. We think Dominique is a good player.
(on the challenges of playing in New England)
The weather's always going to be an issue there this time of the year. It's highly unpredictable. It's a tremendously boisterous crowd. They get behind their team and it makes it hard to hear. It's a tough place to play.