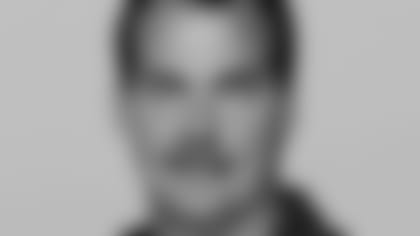 (on if it's nice having offensive coordinator Mike Heimerdinger back at practice)
Yeah, it is.  Mike came back after his visit with the doctors last night, and the doctors are going to wait to start his treatment until Monday.  Obviously he feels good enough to finish up this week and to call the game.  We're very, very excited for that, to have him back and to keep him involved.  We're praying for him and it's been a very, very emotional day, but it's been great to get him back and the guys were happy to see him this morning.
(on what it says about Mike Heimerdinger's commitment to the team that he wants to be around as much as he can)
It's his love, it's his passion.  He understands now, what's ahead.  He's got a tremendous fight ahead of him, but at least he knows what to prepare for and when to prepare for it.  It speaks volumes about his commitment to this organization.
(on if Mike Heimerdinger will keep his normal responsibilities)
Nothing is going to change.
(on if it's good that Mike Heimerdinger is able to keep busy this week and be there for Rusty Smith's first start)
It is.  Rusty has done a real good job the last two days, and Mike has worked closely with him, as Dowell (Loggains) has and he has a good feel for what we're doing.
(on if he expects David Thornton to be active on Sunday)
In all likelihood he'll be inactive.  We've got him here because he's got a great understanding of what we're doing, he's close to 100 percent—not there yet—he continues to work at it.  If we need to call upon him, he said he'll be ready.
(on if they were able to get Ryan Durand on the practice squad)
Yes, we got him back and he's on the practice squad.