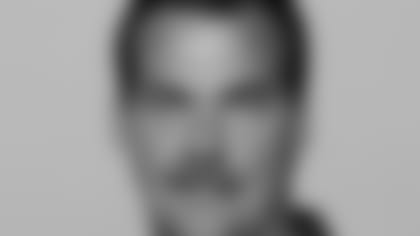 HEAD COACH JEFF FISHER, MONDAY, NOV. 10, 2008**
(On some of the things the team did uncharacteristically yesterday)
Well, there's a number of things that happened during the course of the game that we haven't fallen victim to. One is fumbling the ball on fourth down, let alone as we're going into the end zone, to turn the ball over. Those kinds of things. Our penalties peaked a little bit. We just had some different things, a false start here and then of course we had that unfortunate 10-second runoff, which is another story. But there were just some things that happened that we just haven't done. As you go back and look at the tape, guess what, there's more good things than we thought we saw yesterday, just tremendous efforts. No, I'm not concerned about our run game. We can still run the football. It was just a combination of things yesterday. Overall, I'm pleased with the road game, pleased with the way we end up finishing the game. You get the ball back, you need a first down to kneel on it and we got the first down and stayed in bounds and came home. It was a good win for us and we're clearly on to our next opponent.
(On how encouraged he was by the wide receiver play)
It didn't surprise me at all. I've seen them do it on the practice field. You see it during games. It was clearly a game that we had to change. We picked it up and threw it and they made the plays. Brandon [Jones] made some great catches on balls that were cut loose well before he came out of his break, and they know that they have to get where they're supposed to get to because the ball's going to be there.
(On Kerry Collins getting into a rhythm)
Kerry [Collins] has played in some cold games, he's played in the wind and he's done that. He's played on bad surfaces and understands the importance of keeping his feet underneath him. Take Kerry's experience and that pays off but also Kerry had time to throw the football yesterday which was huge. Our offensive line and tight ends and backs did a great job for the most part protecting.
(On Kerry Collins' experience helping the team down the stretch)
Well, he's become just like the rest of us, a one-week-at-a-time guy. We're going to put the game plan in and see what they elect to do defensively and be prepared to adjust.
(On if Kerry Collins' performance will keep opposing defenses from putting eight men in the box in the future)
I can't predict what they're going to do. I can only state what they've done to this point. We feel good that we've been able to make some plays when people have said, "Look, we're going to take your running game away."
(On whatChicagodid to stop the run)
There was always an extra guy on the line of scrimmage that was unaccounted for. Regardless of our personnel groupings, they had an extra guy and they were penetrating and they just said, "You're not going to run."
(On if there were mistakes made up front that hindered the efforts of the running game)
No, we'll have to keep talking, there are a few things. A good example, we had a tackle for a loss. Mike Brown shoots the gap and makes a play for a two-yard loss. Well, the defensive tackle grabs Jake's [Scott] facemask and Jake can't come off, he's doubling coming off to the safety and he can't because he's got his facemask. They don't see it and he's in the backfield making the tackle so things like that created some of the tackles for loss. But we were close. We were close to some huge runs so that's the encouraging thing. We blocked it well, we got close, we got tripped up, we slipped but it's still there.
(On if the Bears defensive attack wasn't much different than what other teams have been doing scheme-wise)
It's a different type of scheme. You watch and they had backers in the gaps, penetrating the gaps and safeties on the edges with backers blitzing off the edge and so you protect him and you throw the ball down the field. You're still going to run the football because you call runs just because you need to call runs. But I think given the opportunity with the guys on the line of scrimmage we pretty much could have picked it up and thrown it every down.
Well, it's the nature of grass fields in that part of the country at this time of the year. It's wet, it's just the way it is. They slipped, too. It's just part of the game.
(On how Chris Johnson reacted to his first bad outing)
Well, I think basically what he does is he flashes forward to the fact that we're going to go down and play outside in the sunshine. So that gets him through it.
(On yesterday being a complete game from all three phases)
All three phases know that they have a responsibility to contribute and there's going to be weeks where the defense is going to win the game for us, there's going to be weeks when the offense wins games and weeks where the special teams is going to make some big plays. Well, this was a week where all three phases had to make big plays at different times to give us a chance to win. Griff's [Michael Griffin] tackle on the punt was as great an effort as you'll see. We have starters contributing on special teams right now because they know how important it is.
(On the defensive line without Kyle Vanden Bosch and a completely healthy Albert Haynesworth)
It's no different from than where we've been the last few weeks. We've had injuries up there and everyone that's playing is making plays for us.
(On the notion of Kerry Collins as the league MVP)
You know, there's a lot of things that are said and implied and questioned and there's praise and criticism on a weekly basis. We don't pay any attention to that. This is clearly a team effort. There were big plays at the ends of those throws, he knows and would be the first to tell you. Our offensive line is giving Kerry a chance and that's all we can ask of them.
(On return guys developing a rhythm with their blockers and the emergence of Chris Carr as a returner in recent weeks)
The one thing that Chris can do is he can make great decisions, he can field the ball, he's got tremendous confidence in his ability to field difficult punts. He has a feel. He doesn't have to take his eyes off the ball to check coverage. He has a feel. He knows where his help is and he takes the ball north and south for the most part. When you do that, you're going to have plays. Guys are working real hard to create seams and lanes for him in both phases, the punt return and the kickoff return. He just needs to keep doing what he's doing. Field position was a huge factor in this game and a lot was his ability, even on some of those returns that were two and three-yard returns, the fact that he fielded the ball under difficult situations and got tackled immediately created that field position advantage for us.
(On Rob Bironas' tackle of Devin Hester)
Well, the return was set up to where they blocked it pretty well, we had a couple guys cut off and he just pushes him to the sideline. He just uses an angle and just used the sideline. That's not a difficult play for a kicker when you have the sideline involved. The more difficult play for the kicker is when you're between the numbers.**
(On Jacob Ford being down for a moment after being up-ended early in the game)
No, he was a little shook but he overcame it.
(On if the Titans have energized the city)
Well, I mean we saw it through the Monday night game and then of course with our hundredth-straight sellout against the Packers. We see that and we've seen that. I think people are excited and I think they have every reason to be excited. We're excited. I think for the most part people are buying into how we've done it and what the philosophy is and they're into the one week at a time thing. I don't think we find people that are looking ahead. Yeah, everybody's excited thinking about what happens if. Well, none of that means anything unless you win the next game. I think people are pretty much excited about what we're doing. It's always been the case for as long as we've been here.
(On if he feels that excitement when he's out in the town)
You know, the weather's such now that the windows are up coming to and from work that I don't have much interaction with people.
(On the challenges of facing a team the second time around)
Well, it's the second time around as you say. Each time you play a team in the division, they're different. We can't expect a repeat of what happened in the first game against the Jags. You look at that and go back year after year. I mean last year we ran for 285 yards against them, the second time we couldn't get a first down on the ground. They change. Every match the second time around is different. We don't know what to expect. They clearly need a win, we clearly need a win because it's a division game so you don't know what to expect until you get going.
(On if he's surprised the Jaguars have struggled)
I think they've done a good job considering they've had to overcome some very difficult injury situations, specifically on the offensive line. That's difficult. I think we all know that you deal with injuries and you plug people in but when you have injuries at one position it's going to be difficult to overcome. They've found a way to overcome it. They've got the run game going, they're protecting the quarterback again. That was a big win for them.
(On if he thinksJacksonvilleespecially wants to be the team to knock off the Titans because of the division rivalry)
Well, look what Jacksonville did to Indy when they went to Indy. They answered the call there and found a way to win that thing. It was at the end but they found a way to win it despite the fact that they were very banged up. This is a tough place to play for us and we'll get their best shot. Hopefully we can correct some of the mistakes and move forward and get a little better and give them our best shot.
(On if he had a hunch that Keith Bulluck would play against the Bears)
I had reason to believe he would show up. That'll also be the case this week but he'll be day-to-day.
(On if he expects Keith Bulluck to not practice this week but maybe play Sunday)
Yes, I said that yesterday and haven't changed my mind.
(On Nick Harper and other various Titans injuries yesterday)
We're just going to do some tests, his ankle is sore. We had a couple guys, Nick's got an ankle and will be day-to-day. We had a couple concussions, Ahmard [Hall] and Justin McCareins, so we'll kind of monitor them over the next few days and see how they are. We'll take the day-to-day approach again with Kyle [Vanden Bosch].
(On if all of those players could potentially practice this week)
When we've called upon Eric, he's come in and he's made plays for us. He did that yesterday, broke up a couple nice passes and made a couple nice tackles. He continued his special teams production while replacing Nick [Harper].
(On coming off the bench fresh as a cornerback)
It's a difficult position to come off the bench and play but he's playing. He's playing on special teams, he's running around, he's paying very close attention to what we're doing, he knows what we're doing and that's why he's here. You saw the production we got out of him early in the year when he came in for Nick [Harper].
He did a nice job for us. He's improving.
(On how he decides when to insert a starter on special teams)
It's a staff decision. Really, it's a case-by-case basis and what they do well and is there a chance a player is better than a backup at this role. Griff's [Michael Griffin] an exceptional special teams player.
(On if Kyle Vanden Bosch will practice)
I'll probably have a better idea Wednesday when we get out on the practice field and we'll take everybody day-to-day.
(On if Kyle Vanden Bosch benefitted from not playing)
It was a good decision to give him rest, yes.