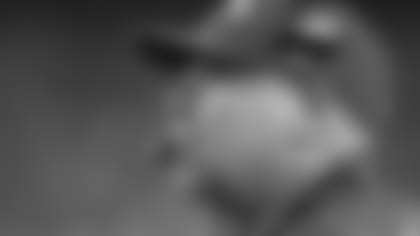 CHIEFS HEAD COACH ANDY REID* (On being more comfortable in his second year as head coach)*
I know all the people here now. I can call them by name and know everybody, so that's a plus.
(On the advantage of knowing Dexter McCluster)
Dexter (McCluster's) a great player and a great person. He's one of my favorite guys. I know Ken (Whisenhunt) will use him and all of his talent. We've obviously got to be aware of where Dexter's at.
(On the process of being a new coach and turning a team around and how it relates to his first season in Kansas City)
I've seen some similarities. (The Titans) have got good coaches and good players. That normally is a pretty good combination of things. I'm sure they'll do well this year.
(On setting a new attitude with a team)
Mike Munchak was a good football coach. I think sometimes a change is good. I went through it in Philadelphia. Change has been good for them, change has been good here in Kansas City, so I think change can be good. That's not slighting any of the coaches involved or players. Sometimes it works, sometimes it doesn't, but it can have a positive effect sometimes, for whatever reason.
(On the kicking competition between Cairo Santos and Ryan Succop)
It was very close. You're getting a good kicker there, too. Both guys were going to kick in the National Football League. Whatever guy we kept, the other guy was going to get a shot. Ryan (Succop) is also a great person. You guys are getting a good kicker and a good person.
(On examining the Titans for this week's game)
As a coach, you look at everything. You try to cover all of the bases and then narrow it down so the players can go execute. You definitely look at as much as you can.
(On expectations for Jake Locker)
Jake (Locker's) a good football player, and he's got big arms and he's mobile, so we've got to make sure that we prepare ourselves right for that.
Dwayne Bowe's a good player, a great player, actually. I always expect guys that have an opportunity to step in and do their job. I don't think anything less this week of the guys. Injuries take place, and then suspensions take place, so you better be prepared for both cases and take care of business.
(On Jamaal Charles' injury)
(On Chiefs scout Pat Sperduto)
Pat (Sperduto's) an offensive lineman, so I can give him a jab. That might have been the worst interview I've ever heard when he accepted that job there. We give him a bad time. I've got it on my computer here. His press conference, it was almost as bad as mine. He's a good guy, though, good person.
(On his thoughts when a quarterback starts running)
Hopefully that last part of that happens sooner than later. Get him on the ground.
(On working with quarterbacks and sliding)
I'd rather have them go feet first, but I've had a pretty good one that went head first. You kind of protect yourself a little bit if when you go feet first.
(On Alex Smith's contract extension)
It eliminates that distraction there for him and his agent and John Dorsey here. It's always better to get it done.