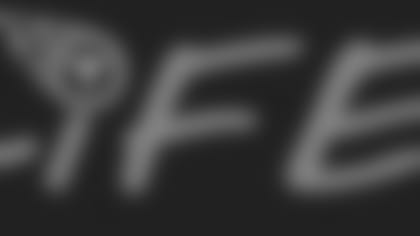 ](http://www.titansonline.com/titanslife/index.html)
With one month left until they report for Training Camp, many Titans players are enjoying their time off with some relaxing rounds of golf. Some are just, you know, better at it than others.
Cue Beau Brinkley. The Titans long snapper scored a hole-in-one Thursday during the Nashville Sports Council Golf Tournament at Gaylord Springs.
The No. 8 hole at Gaylord Springs is a 182-yard par 3. And, after some extensive research, it turns out hitting a tiny ball the length of almost two football fields into something the size of a Solo cup is really, really hard. According to Golf Digest, a professional golfer's chance at an ace is 2,500 to 1. If you're an amateur golfer (like most of us), your odds diminish to a mere 12,500 to 1.
Brinkley later told ESPN, "After I hit it, it felt really good – probably the most accurate golf shot I've ever hit."
But that's not even the best thing that happened to Beau on Thursday. Because the No. 8 hole just happened to be sponsored by Jack Daniel's, he earned himself a pretty spectacular prize:
Yep. An entire barrel of whiskey. And not just the regular "Old No. 7" brand. This is the good stuff – The Jack Daniel's Single-Barrel Select, which has been set aside to age and mature and soak up all the Tennessee whiskey perfection that an oaken barrel has to offer.
A barrel holds approximately 250 standard bottles of whiskey and costs between $10,000 and $12,000 (depending on the exact number of bottles and taxes). That comes out to about 49.53 gallons of whiskey or 4,226.75 shots. So if you had one Jack drink (1.5 ounces) every single night, it would still take you more than 11 and a half years to finish the barrel.
"I think I might share," Brinkley said.
So if you're not a friend of Beau Brinkley yet, now might be a good time to become one.