**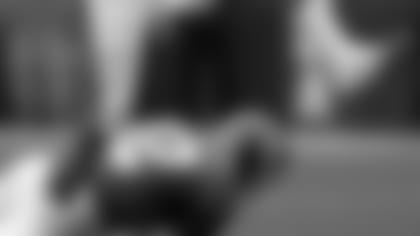 Auburn DT Nick Fairley announced his intentions to enter the 2011 NFL Draft.
AUBURN, Ala. --** Lombardi Award winner Nick Fairley is skipping his senior season at Auburn to enter the NFL draft.
The potential No. 1 overall draft pick announced his decision Friday at his old high school, Williamson, in Mobile. He says he didn't make up his mind until a few hours earlier.
Fairley says there wasn't much left for him to accomplish at Auburn after helping lead the Tigers to the BCS National Championship.
The 6-foot-5, 298-pound Fairley was the defensive MVP in the BCS title game against Oregon, a 22-19 vitory for the Tigers. He had a sack, three tackles for a loss and a forced fumble. He also led the Southeastern Conference with 24 tackles for a loss and had a school-record 11½ sacks.
Fairley played two seasons at Auburn after transferring from junior college.
Underclassmen have until Saturday to declare for the draft. If they have declared, they have three days to withdraw if they haven't signed with an agent.