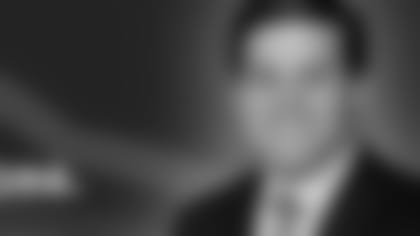 ](http://www.titansonline.com/news/ask-mike.html)

Tim in Sparta: (Ken)Whisenhunt knows if (Jake) Locker is playing this weekend. Why doesn't he just say it? What's the big deal?
MIKE KEITH: Tim, when it comes to injuries, NFL coaches are better than the CIA or FBI at keeping a secret. But truthfully, Whisenhunt probably doesn't know yet.
Locker hasn't practiced yet this week, but with your quarterback especially, Friday is often the telling day. If your starting quarterback can give you a full and solid Friday practice, teams are normally good to start them on Sunday.  
Some teams, however, don't need any practice from their starter — if their quarterback can go on Sunday, they play them.
Every player is different. Every coach is different. Every trainer is different. The Titans' injury philosophy will be different this season, not just because Whisenhunt is new but also because head trainer Todd Toriscelli is new. And Whisenhunt and Toriscelli are learning about Locker for the first time, too.
My guess is that as this is written (on Thursday), the staff has a solid hunch about Locker's status for Sunday, but don't know for sure.
But even if you do know,  why would you make the quarterback announcement if you are Whisenhunt? Why not make Indianapolis guess and prepare for multiple quarterbacks?
To me, that is a big deal. Gain any edge that you can.
---
Ryan in Paris, TN: Why don't we sign (Tim) Tebow? Locker obviously isn't getting it done. I'm starting to lose faith in him. We need Vince (Young) back. We have a solid D. We just need a solid quarterback. Sign Tebow or bring back Vince! We should have never let him go!
MIKE KEITH: Ryan, you lost me on this one the further that you went.
If an NFL team can find ANY quarterback who can help them to win games, they will sign him. And then, they will pay him.
So if ANY of the 32 NFL teams believed that these two gentlemen could help them win games, they would be on a roster right now.  All it would take is ONE TEAM — just one club out of 32.
None have that belief. And they haven't for a while.
---
Daniel in Fort Lauderdale, FL: Can we make a trade or upgrade the soft corner somehow? Tommie Campbell was a much better player than what I've seen from Blidi Wreh Wilson thus far.
MIKE KEITH: Daniel, don't give up on #25 after Cincinnati. A.J. Green will take some veteran cornerbacks to school this season, let alone some young ones. Wreh-Wilson probably has some bumps in the road still to come, as teams are more likely to throw at him than Jason McCourty. That's how it works. Remember when they threw at McCourty more than Cortland Finnegan? It wasn't that long ago. Cornerbacks don't become Darrelle Revis overnight. Give Wreh-Wilson some time, not just three games.
---
Darrian in Jacksonville, FL: (Defensive coordinator) Ray Horton and Ken Whisenhunt have both said as far as defense, they wanted their safeties to be able to play cornerback and their cornerbacks to play safeties as well as lineman to play linebackers and vice versa. Considering the great preseason Daimion Stafford had, why not try him and George Wilson on some looks at the cornerback position?
MIKE KEITH:Horton does want some versatility in his defensive personnel, but the players have to have the requisite height, weight and speed to make the moves. Stafford and Wilson are both quality players, but they are safeties, as neither has the speed to play cornerback.
Wilson is doing his normal rock-solid work in the team's six-defensive back package. Stafford looks like he has a bright future.
---
Aaron in Indiana: Why is Whisenhunt taking a team built for the run/short passes and trying to do stuff that obviously is not working? Is the front office trying to make choices to alienate fans and turn what was once a powerhouse into the Raiders or Browns?
MIKE KEITH:I don't believe that anyone is attempting to alienate anyone.
This is a new situation. Players getting used to a new coaching staff. A new coaching staff getting used to the players. And a front office that is learning exactly how this coaching staff utilizes a roster. Plus, a schedule that wasn't exactly favorable to start with three road games against playoff teams in September was no great help.
The win in Kansas City fooled us all a little — we thought things were further along than they were. The last two games showed us that there is plenty of work to be done. That will still be the case even if Tennessee wins Sunday at Indianapolis.
There is a plan and everyone in the building buys into that plan. Tommy Smith, Ruston Webster and Ken Whisenhunt are all engaged and are working together on the plan. It's a completely different vibe than the team has ever had since moving to the Mid-South.
Look, the Titans' performance last Sunday at Cincinnati was sub-par, to say the least. Same with the Dallas game. No one is saying that anyone should be happy or advising you to "Remain calm. All is well!" But just don't throw the season away yet. As this entire group works together throughout this season — and I'm talking about everyone — they will all get better.
They may get a lot better.    
---
Jody in Hendersonville: Did the trade of Lavar Edwards to Dallas, just before the season started, play into anything Dallas was able to do on offense?  Do teams debrief new players they acquire for any information that can be used for upcoming gains with the former team?  It seemed too easy for Dallas against our defense, He knows the calls and alignments and could have passed them on." 
Jody, great question. Yes, they absolutely debrief players who have left teams that are upcoming opponents. Without naming names, ever notice how two specific NFC West teams frequently pick up players that that other has just cut?
In this case, however, probably very little was gained.
Edwards is just starting his second year in the NFL, was playing in a completely new system on defense with the Titans and  likely had little idea about Whisenhunt's new offense (since he had seen very little of it). Veteran players are generally much better in the intel area and offensive players often can often provide more specifics, so I doubt that Edwards was much of a factor in helping the Cowboys to victory in Nashville.