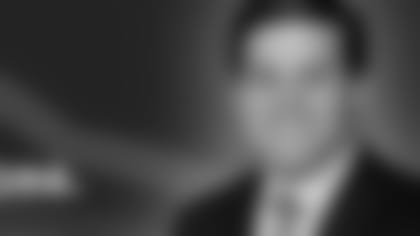 ](http://www.titansonline.com/news/ask-mike.html)

Joe in Memphis: "When will they change to the Tennessee Tin Cans? Everybody kicks them around. The only team that would rather attempt a field goal than try to score.  Coach (Jeff) Fisher lost too many games by the 4 points, because no faith inside the red zone.  Perhaps a good coach and definitely a QB!"
Joe, you seem to be down on the team right now. I get it. And you are not the only one sharing these thoughts with me. 
No one is going to try and convince anyone that 2-6 is a good record or that the Titans have shined so far in 2014. You've seen it; we've all seen it. The Titans players and coaches feel the same way about the season so far. 
But there is a new coach in place for the Titans, with very different offensive and defensive schemes in place. Ken Whisenhunt is an excellent offensive coach; defensive coordinator Ray Horton has a proven track record. The overall staff is talented. There are some good young players on this roster. 
But some of us - myself included - didn't take into account how all of these deep changes would have an impact on this season. The Titans made wholesale roster changes after the 2012 season, had an ownership change in the middle of the 2013 season, made a coaching change after the '13 season and then brought in a coach from completely outside of the organization for the first time since 1984.  
When I stop and consider all of that, I realize that my sense of optimism about this season - largely based on all of the positives that I saw all over the Titans organization this past off-season - was simply far too great. Maybe it's somewhat understandable because we had never seen that kind of change with the Tennessee Titans. The excitement and enthusiasm that was produced from new ownership to the front office to the new coaching staff was totally contagious. 
I got very fired up about 2014 - way too fired up. Emotion overtook reason. Instead of considering all of the above and saying "Hold on there, partner," I had visions of the 2014 Titans mirroring the 2013 Kansas City Chiefs. 
That said, the disappointment about the start to this season does not change a lot of positives that we have seen saw in 2014. Whisenhunt and his staff are still sharp coaches. There are good players on the roster. New ownership is still committed to doing a lot of exciting things both on the field and off. 
But the Titans must find their quarterback. The hope is that it is Zach Mettenberger. 
They need more good players on both sides of the ball, more players who fit the new schemes.  
The current roster must adapt better to Whisenhunt's/Horton's schemes and must play them better down the stretch. 
The 2014 Titans number one job is to turn the arrow towards the positive in the final eight games. That means wins, better overall play and excitement. Titans fans have been without all three for far too long. 
If Titans can make it clear in November and December what their overall direction is, what they will look like in the future, then some of the pain of September and October might be minimized. 
Even with all of the big changes, that would seem to be reasonable goal for the team over the final eight weeks. Show Titans fans like Joe from Memphis some better football. 
---
Andrew from Banks, OR: "I understand it's completely situational. The score, time left, and match-ups all come into play. But I feel like we should put a little more effort towards the run. With our O-line and diversity at RB I feel we can be pretty effective. Maybe get more of a foothold and control the game more early on. Your thoughts?"
Andrew,**I'm with you; I'm all for running the football. And I believe that the Titans can run the football, having shown it earlier in the season. Bishop Sankey has impressed me even though he has hasn't had a lot of chances. Plus, the Titans have several backs on the roster who can give the team effective situational rushing (i.e. Jackie Battle in short yardage, etc.). A run game is a young quarterback's best friend. Zach Mettenberger could use this kind of best friend against the defenses that he's about to face. 
---
Adam from Huntsville, AL: *"What is up with the Akeem Ayers trade? How do we give up a 2nd round player, and only get a 6th round in return, while having to give up a 7th round? That trade seems like we are trying to help the Patriots out. Ayers may not have been doing great for us, but I have a hard time believing this is the best deal we could work out for him." *
Adam, if there had been a better deal out of there, they would have taken it. Akeem Ayers wasn't playing and was in the last year of a contract. Every team knew that, so Tennessee had zero leverage. They were just trying to get SOMETHING, ANYTHING for him. 
I really believed that he would thrive in the Titans' new 3-4 defensive alignment, but he didn't. Akeem Ayers' failure to play a role in this defense is/was very disappointing and is/was a real blow to this football team. 
---
Joe in Franklin: "Two national championships NCAA. Won Heisman Trophy. Took NFL team with losing record to playoffs, and won one a playoff game. Has not been given a chance since. We are down to 3rd string QB that posts selfies. Why on Earth do we NOT go after Tim Tebow?  Even with his unorthodox style - which seems to be the number one complaint - he is a winner."
One factual error, Joe - Tebow did get another chance after Denver, with the New York Jets. The Jets gave up on him quickly. And if you look at their quarterback situation, which has been all over the road, that makes a statement. 
I like Tim Tebow. I hope that my son grows up to be just like him. Doing a great job on television. Just here in Nashville for the CMAs. Gets to hang out with Ginger Zee. 
Great college quarterback. Not an NFL quarterback. Doesn't throw it well enough from the pocket.