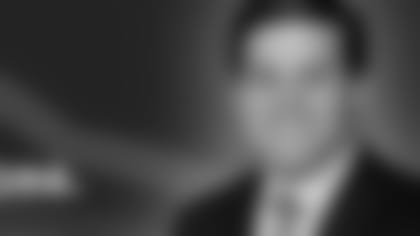 ](http://www.titansonline.com/news/ask-mike.html)

Kenny in Horse Cave, KY:"How much roster control does Ken Whisenhunt have? Is Ruston (Webster) the one with final say? I know I will hear it is a joint decision, but that is not the answer to this question. We as fans deserve to know who is responsible for deciding what players are on this roster."
 
General manager Ruston Webster has final say on the roster. That is your answer. 


But this is hardly the "GM picks the players and the coaches coach them" scenario. 


Ruston Webster is the football-side boss, yes, but he takes input from all sides (personnel and coaching) and works for consensus. He did this with Mike Munchak and his staff and is doing the same with Ken Whisenhunt and his staff. Whisenhunt's opinion is very important to Webster. 


If there is such a thing as a "Player's Coach" then Ruston Webster is a "Coach's GM." The presence of a general manager like Webster is one of the major reasons that Whisenhunt picked the Titans. 

---
Danny in Murfreesboro: "Is it time to look for another coach?"
 
Gee whiz, Danny, you have a quick hook. I believe that Ken Whisenhunt deserves more than five games, don't you? Let's give it some time. 

---

Johnny in Paris:"Is (Dexter) McCluster hurting? We all expected to see him used a lot in the games. The Titans need a threat to keep the defense honest." *

Zeke in Knoxville: *"When are we going to see Dexter (McCluster) as a wide receiver? As quick as he is I think he could shuffle around everyone."
**
I received several questions about Dexter McCluster this week; these two were very representative of the bunch.
 
The Titans had some things in the plan for McCluster against Cleveland. They got him three carries for 10 yards, with a long of 8. They targeted him for two passes and completed one, which went for a loss of 2 yards. Ken Whisenhunt said on his Titans Radio show (airs Tuesday nights at 6pm CT) that he liked McCluster in the matchup with the Browns, but unfortunately, the plays just didn't work.
 
I believe that Whisenhunt will keep looking for ways to use him. He is a creative coach and McCluster is a versatile player. He will make a bigger impact as the year goes on.  

---

Stephen in Atlanta:"Why today in the NFL are there still what seems to be coaches who coach not to lose? I know they want to do certain things during the game and when they have a lead but what always seems to happen is the team playing not to lose ends up losing the game. I think we all want a coach who will bury the other team even if the score is 70-0 I want my team going for the TD!"
**
Coaches are normally percentage players. Their experience teaches them that in order to win the game, you have to make sure not to lose it first. That is especially true in the National Football League, where teams often play not to make the big mistake. 


I think that's why the Titans players liked Whisenhunt's decision to go on 4th and less than a yard at the Tennessee 42 with roughly three minutes to go last Sunday. They like that their coach was going outside the norm, playing to win the game right there instead of being afraid of losing it.
 
Stephen, expect Whisenhunt to stay aggressive. He is an engineer. He does know and is interested in the percentages. But he is also not afraid to be bold.  Sunday's gamble did not work, but don't expect Whisenhunt to change his philosophy.

---

Rocky in Paris:"Ok, now we have lost another one, why not (Zach) Mettenberger instead of (Charlie) Whitehurst? Charlie looked like he lost his senses. How long do we stick with same old same old? Zach would run circles around Charlie. Sure, he got TDs but then he came out in (second) half looking like he was lost. Come on, let's get this team together and I do not want to hear we are in a building year."
 **
Received several questions like Rocky's about playing Mettenberger now.  
 
It's just not time to think this way. And you will not hear me calling it "a building year" because I don't believe that. 


That's exactly why, if Locker cannot play, you go with Whitehurst right now. Today, in early October, Charlie Whitehurst gives the Tennessee Titans their best chance to win if Jake Locker cannot play. Things can change as seasons go along, so you make no proclamations about forever, you rule nothing out for down the line. But right now, in early October, you don't make this switch. Remember, no NFL team is out of anything right now.
 
Whitehurst has been very solid in his 6-plus quarters so far this season. If Whitehurst is called on in Locker's place, you hope that he continues to play good football, that the Titans play better around him and that you win some games.