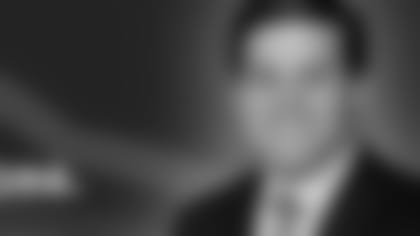 ](http://www.titansonline.com/news/ask-mike.html)

Brooks in Severson, PA: "Are the Titans planning to develop (Zach) Mettenberger and build around him?"
Paul in Spring Hill: "I was in favor of Zach (Mettenberger) taking over for Charlie (Whitehurst) all the way, but don't get me wrong, I think Zach has a big future, but I think now is the time to put Jake (Locker) back in. They really need to start thinking about next year. Especially since Jake's contract is up. There will be no playoffs this year for certain, so I think it's time to look ahead. Jake has been a winner when he plays. What are your thoughts, Mike?"
Brooks and Paul, let me try and answer both of your questions together.
The Titans are attempting to determine if Zach Mettenberger is their quarterback of the future. With the team eliminated from playoff contention, figuring out if Mettenberger is "the guy" is most important thing for Tennessee the rest of the way.
So in order to figure about Mettenberger, it makes no sense to take him out of the lineup right now.  
That determination about Mettenberger won't be made until the decision-makers sit down after the season. At that time, Tennessee will decide if he is the guy to build around.
---
Joel in Winnipeg: "I understand why we're playing Mettenberger t over Locker.  Why is Coach Ken (Whisenhunt) not using the same philosophy and playing Antonio Andrews instead of Shonn Greene especially since Greene has been struggling this year?"
I believe that you are going to see Antonio Andrews more over the last few weeks of the season. Not sure that he'll play in every game, but I think that the Titans' brass would like to see what Andrews can do, as well.
---
Ted in Bucksnort:*  "Just curious, how our new kicker, Ryan Succop, stacks in in the NFL on touchbacks?  Seems like more and more teams bring the ball out on kicks even if it 7-9 yards deep, just like in Philly."*
Ted, Ryan Succop has 23 touchbacks on the season. He is tied for 24th in the NFL in that category. Pat McAfee of Indianapolis leads in the NFL with 56 touchbacks.
That stat can be misleading, however. Teams that score a lot kick off more. The Colts have scored 333 points, which is good for fourth in the NFL. The Titans have scored 192 points. 
---
Jane in Nashville:"Please bring more Titans games flashbacks featuring Steve McNair - I love watching the highlights of Titans wins featuring Steve's greatness - I get emotional watching it, but I still enjoy it - thank you. P.S.  Steve McNair was the greatest Titan ever!"
Your suggestion is duly noted, Jane. I am very thankful that I got to watch McNair play from 1998-2005. I should have paid the Titans to call McNair's games!
---
Jason in Murfreesboro: "Mike, what one position could improve the Titans team the most were they to get the most dominant player in the game at that position? Pass Rush? Run stuffing defensive lineman? A WR to stretch the field?"
The Titans need help at multiple positions, but if we are to assume that Mettenberger is Tennessee's quarterback of the future, then give me an outside linebacker who plays 100 miles per hour on every play.
The Titans enter this weekend with 31 sacks, which is an impressive number. I think that defensive coordinator Ray Horton has done a wonderful job creating pressure. But the Tennessee Titans need an outside linebacker who causes pass rush problems for opponents on his own. They may need two. Players on the edge who are hard to block often muck up the run game for opponents, too.
The Tennessee Titans need an outside linebacker who is a big-time disruption. That could make their defense better in a big hurry.