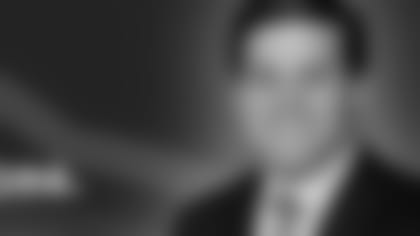 ](http://www.titansonline.com/news/ask-mike.html)
David in El Paso, Texas, wonders: "With a healthy Jake Locker, do the Titans have a shot at the playoffs?"
MIKE KEITH: David, I believe that they do and have some stats to back it up.
At year's end, I compiled some statistics from the 12 teams that made the 2013 NFL playoffs. I looked at average yards gained and allowed, average points scored and allowed, total sacks and total sacks allowed, turnover ratio, and starting quarterback passer rating. Outside of the obvious stuff within these numbers, I was unable to find a truly common thread among the 12 playoff teams.
But there was another category where a common thread was produced: starts made by a team's No. 1 quarterback.This is pretty staggering…
10 of 12 playoff teams had their top quarterback available for 16 starts— nine started all 16 games, while Kansas City only started Alex Smith 15 times because the Chiefs' playoff spot was already set before their final game. Only 10-6 Philadelphia and 8-7-1 Green Bay made the playoffs without having their No. 1 signal caller available for every week. And both didn't make the postseason until the final Sunday.
So if Jake Locker starts all 16 games in 2014 and the rest of the Titans' team holds up its end of the bargain, I believe that Tennessee has a great shot to be a playoff team.  The stats don't lie.
*From Kenny in Horse Cave, Ky.: "Who do you think will be the most surprising/most successful in the Titans new defensive scheme?"*
MIKE KEITH:** Two guys jump out initially in OTAs. The first is safety Bernard Pollard. I love Pollard in "attack mode" and he will be able to attack more in this defense. The second is Kamerion Wimbley. Even without pads, Wimbley looks so much more comfortable at 3-4 outside linebacker than he ever did as a 4-3 defensive end.
Akeem Ayers may well be another successful OLB, but he is still bouncing back from offseason surgeries and has been slowed in OTAs so far.  Thus, it is hard to know much right now, although there is a lot of optimism about Ayers in the new defensive alignment.  
Mark in Nashville hits the "way back button" with this one: "Who was the MVP of the Music City Miracle game?"
MIKE KEITH: Jevon Kearse had two of the Titans' six sacks that day, including one that produced a safety.
Eddie George rushed for 106 yards on 29 carries and helped the Titans win time of possession by over 11 minutes.
But Frank Wycheck was the MVP. Not only was his 30-plus yard, across-the-field, backward pass an amazing athletic feat (try it sometime when you are really tired and falling away), but he also caught four passes for 29 yards. One of those grabs was a catch off of linebacker John Holecek's hand that sparked the Titans' fourth-quarter, go-ahead field goal drive. Frank was money on many occasions, none more than that dreary Saturday when NFL history was made in downtown Nashville.   
*Bryce in Beaumont, Calif., asks: "I've been a loyal fan of the Oilers/Titans franchise for 17 years of my 23-year life. I always wondered, after you're done being the "Voice of the Titans" on game day, how do YOU dial into fan mode?"*
MIKE KEITH: Bryce, I don't know that I ever dial out. I'm a fan first, which is why I love this job so much. Walking into an NFL stadium on a Sunday never, ever gets old. When I'm calling the game, I get the same rush that I did when I was playing decades ago. It is truly the best part of the job. But when the game is over, I am exhausted from the emotions and frustrated by all of the mistakes that I know that I have made. It is easier to take if the Titans won the game, however! My release is watching *Sunday Night Football *when I get home. I generally sit and do some paperwork while watching the game.
Shocking that watching football is how I calm down, huh?