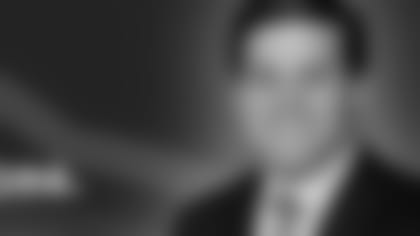 ](http://www.titansonline.com/news/ask-mike.html)

Joseph from Charlottetown, Prince Edward Island, Canada asks the question that is on every Titans fans' mind right now: "Who do we draft in the first round? Why?"
MIKE KEITH: Joseph's question was the first that I got like that, but there were several in regards to what the Titans will do in the first round.
Last year, Tennessee needed a guard badly, so Alabama's Chance Warmack and North Carolina's Jonathan Cooper were the obvious leading choices.
This year, there is no glaring need as guard was in 2013. For that reason, the Titans could be one of the more unpredictable teams in the first round.
I will not be shocked if they go offensive tackle, outside linebacker, safety, cornerback, tight end, inside linebacker, wide receiver or defensive lineman in the first round. There seems to be at least one player at every one of those spots worthy of the No. 11 pick.
Some of those positions might not seem to make sense, as the Titans don't have an immediate need at a few of those spots, but don't be stunned if they use their first round pick to "look ahead."  Tennessee may use the No. 11 pick to get a great value for a player who only fills a part-time role for the 2014 Titans. I won't be surprised if some of Tennessee's later draft picks play more than their first-rounder this season.
To get "a great foundation player," one who can eventually be a multi-year starter, is worth it for future health of the organization.
There are some key positions that Tennessee needs to re-stock — several of the positions mentioned above — and the hope is the Titans won't be picking this high in the draft next year.  It is not the sexy pick maybe, but it also doesn't mean that you are giving up on 2014. It doesn't mean that you are in a rebuilding mode. It simply means that you are committed to taking the very best football player available, regardless of where he fits into your 2014 lineup.
The Titans will get plenty of '14 help in this draft, but it's possible that they take the long view in Round 1. The best teams stick to the plan and take the best player, no matter what.
I won't be shocked if that's what the Titans do next Thursday night. 
And I won't be shocked if many wonder why.   
---
Will from Cincinnati wants to know, "What are "we" (Titans) going to do about the running back situation?" Al from Knoxville goes even further:"…will we see a quarterback and running back drafted?"
MIKE KEITH: I think that the Titans will draft both a quarterback and running back.
The Titans could certainly take a quarterback on Day 2 of the NFL Draft, especially if they add a third-round selection by dropping back in the first round. The Titans' addition in the running back corps likely comes on Day 3 of the draft. There will be several good backs available in Rounds 4-6.
---
Sandra in Burlison, Tenn. asks:  "How is the team feeling about all the changes this season?"
MIKE KEITH: The changes have pumped a lot of life into every part of Saint Thomas Sports Park. The players not only seem to be enjoying it, but so are the staff members. There is an excitement much like the first days that we were in Nashville.