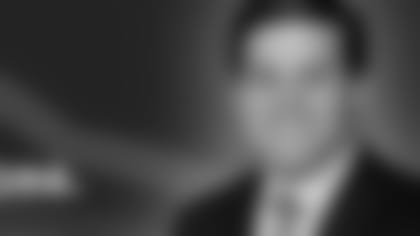 ](http://www.titansonline.com/news/ask-mike.html)

Bob in Alexandria, KY: "Is Shonn Greene going to be the starter? How many carries do you think he will get per game?"
MIKE KEITH: Great question. No clear path on this one.
The Titans will use all five of their backs in various roles. I will not be surprised no matter which one lines up to take the first snap Sunday in Kansas City. The best answer that I can give is that Greene might have 25 carries one game and then 10 the next. It will vary from week to week. There will be no true feature back in this offense.  
The best news: Shonn Greene looks slimmer, healthier and more ready to play than he has been at any time since he arrived in Nashville 18 months ago.
---
Ross in Toronto: "With the loss of CJ2000( Chris Johnson) do you think the Titans running backs will be more productive this season than with Chris?"
MIKE KEITH: Ross with a good follow to the last question. I think that this group of running backs will rush for more yards than last year's Titans running backs. Some of that is due to the improved offensive line. Some of that is due to the fact that Ken Whisenhunt will remain committed to running the ball. But mostly, I think that the 2014 group of Titans running backs is better than the 2013 version. Do they have one as good as CJ? Probably not, but the overall group---especially how they can be utilized situationally---is better.
---
 Nick in Salisbury, NC: "Who would be your MVP of this important preseason?"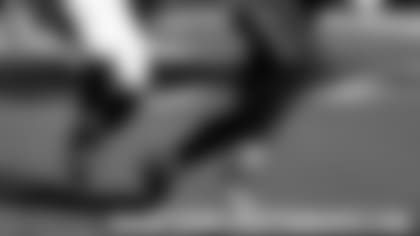 TE Taylor  Thompson
MIKE KEITH:
Got to be tight end Taylor Thompson, right? A team-high 13 catches for 154 yards. If Thompson, who caught just 9 passes in his first two NFL seasons, could go to 30-35 catches this season, it would be huge for the Titans offense.
If Thompson continues his progress into the regular season, that could happen.
---
Adam in Rock Island, TN: "The Titans defense seemed  to give up points on opening drive all last year and so far this preseason. Is the defense going to be able to step up and stop teams?"
MIKE KEITH: I get the point: you want to see the defense start faster. So does new defensive coordinator Ray Horton. I don't think that we've seen much of the new defensive scheme; we actually may have gotten a deeper look at the Titans offense in the preseason. For that reason, I'm not sure exactly what to expect, but I'm looking forward to seeing the defense in Kansas City. 
---
Rick in Paducah: "Mike, do you think the league is going to take a look at the number of penalties called during the preseason?  It is really taking away from the game.  I feel the defense is being severely handicapped here.  What is your take on this situation?"
MIKE KEITH: Sam Farmer is a great NFL writer for the LA Times. This week he wrote an article about the emphasis on defensive fouls in the preseason. Here were the preseason foul numbers that Farmer came up with…
"According to the NFL, there were 97 illegal contact calls compared to 10 last year; 165 defensive holding penalties, compared to 39, and 212 illegal use of hands calls, compared to 28."
Farmer's conclusion in talking with officials: this is not going to change. I agree. The officials are going to call illegal contact, defensive holding and illegal use of hands. The veteran players will adapt, as the frequency of the calls will not mirror the preseason. But are they are going to make these calls more than before? Yes, yes, yes.
It is a good time to play offense in the NFL.
---
Tina in Milan: "What happened to Marc Mariani?"
MIKE KEITH: When you read this question, it makes you wonder about context. Does Tina want to know why the Titans waived Mariani? Or does she think that his skills diminished and that he's not as good as he used to be before his 2012 broken leg?
Mariani did a good job in training camp, but the deck was stacked against him because the times and the Titans have changed. The new staff had no previous connection with him. He had played very little football in two years. With Dexter McCluster and Leon Washington on the roster, the Titans had some capable returners and were not going to keep a return specialist. All along, it appeared that Mariani had to make the team as a wide receiver who could return kicks, not as a kick returner who could play a little wide receiver. Unfortunately, Mariani just could not put himself in the top five receivers in the eyes of the people who make the decisions.
I do believe that Marc Mariani's NFL career is not done. If he wants to continue playing, he should get a shot somewhere in the coming weeks.  
And he is what he seemed: one of the best people to ever play for the Tennessee Titans. You were all right to root for #83 with all that you had.
---