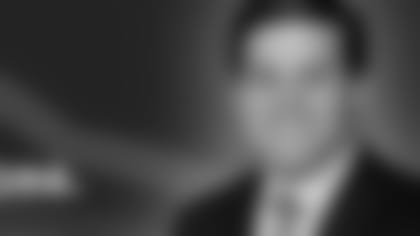 ](http://www.titansonline.com/news/ask-mike.html)

Albert from Mound City, Kan., is looking for a name:"Out of all the acquisitions this offseason, who looks to be the greatest asset on offense?"
MIKE KEITH: I'm going with literal "acquisitions" and not draft picks (otherwise I would say Bishop Sankey).
My answer is Dexter McCluster.
He can run the ball. He can catch the ball. He will block. He can run back kicks and punts. He can line up at tailback, at slot receiver or at wide receiver. McCluster's versatility makes him a weapon. He worries the other team the moment that he steps onto the field, meaning that other Titans on offense will benefit from his presence.
And McCluster gives you roster-flexibility on Sunday's for your 46 active players. Down a running back due to injury? You got McCluster. Short a wideout? You got McCluster. Need an extra defensive lineman for a particular game? Because McCluster plays multiple positions and runs back kicks, you can go without an extra offensive player and keep an extra defensive lineman active. 
Corey in Antioch, Calif., seems concerned: "How much of a chance do the Titans really have after losing CJ? Can (Dexter) McCluster, (Shonn) Greene, (Jackie) Battle, and the rookie (Bishop) Sankey keep our successful ground game going?"
MIKE KEITH: Corey, it will all be just fine. Probably better. 
The Titans averaged 112 rushing yards per game last season. Whisenhunt's '13 offense in San Diego ran for 123 per game last season. I think that his '14 Titans will run it just as well as his '13 Chargers did. Probably better.  
Chris Johnson is a super player, but the Titans' run game will be fine. Probably better.
Jamie in Hamilton, Ontario, Canada throws out a dandy: "Pretty much every so-called expert has written the Titans off as being no real threat this year. Do you think that gives a team more motivation to perform or that it doesn't affect them one way or the other?"
MIKE KEITH: Jamie, some years with some teams, it's not a big deal. Some teams just don't care and that works fine for them.
This year, however, I think that the slights will be motivators. I believe that these Titans will read and hear low expectations and will take genuine offense. This does not seem to be a laid-back group of players. They get fired up easily. This group just seems to have that mindset more than Tennessee teams in the past.
I don't know if it will matter or not, but from what I have seen of the 2014 Titans team, I believe that they will be plenty hacked by being picked low in some circles.
Kenneth from Lanham, Md., follows along the same lines: "Do you think that the Titans in a sense a lot times get disrespected by the general media, in games by the referees, TV coverage by the networks?"
MIKE KEITH: I actually don't, Kenneth. I hear this a lot, but just don't think that it is true.
The officials call them the same, in my opinion. Some of the calls aren't perfect, sure, but every team can say that during the course of a 17-week season.
As for the national media and national networks, it is true that they don't always know as much about the Titans because we aren't in a huge market. Plus, the Titans haven't been to the playoffs in a while. From 1999-2003, they knew plenty about the Titans because Tennessee won 61 games.
If the Titans get back to playoff level, the national folks will become plenty familiar with your players, coaches and team.
Nick from Salisbury, N.C. wonders: "With all the moves the Titans have made — good head man, good staff, and good offseason & draft — should that not be enough to win the (AFC) South?"
MIKE KEITH: Nick, I believe that the Titans have closed the gap on the Indianapolis Colts in every area, yes.
Keeping Jake Locker healthy is obvious in this equation, and we've said it time and time again in this offseason and will keep saying it in training camp. But where the Colts are concerned, Tennessee's defense is a big key, too. The Titans must sack the quarterback more and get more takeaways in 2014 if they hope to have a shot at beating the Colts and being a potential division camp.
That said, they look like they've taken a step in the right direction.
Jonathan in Nashville inquires: "Will Coach Whisenhunt open (training camp) practices to the public?"
MIKE KEITH: The answer is "yes," but as you have probably noticed, Jonathan, the number of open training practices continues to go down. That is a league-wide trend.
The reason is simple: under the new collective bargaining agreement, teams truly only practice once per day in training camp. If you factor in less actual practices with mandatory off-days, travel days, and the days immediately before pre-season games, the number of open practices is greatly reduced from 5-10 years ago. Just keep that in mind when you see the open practice schedule, which probably will be released in early July.