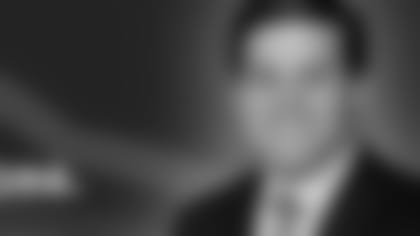 ](http://www.titansonline.com/news/ask-mike.html)
Will in Brentwood: "(Charlie) Whitehurst isn't the reason that the Titans lost in Indianapolis. I thought that he did ok. Why not stick with him?"
I agree about Whitehurst's performance against the Colts. If the Titans catch the football for him, he could have ended up with as many as three touchdown passes and would not have had an interception. He also ran well. Whitehurst did not look as rusty as I feared that he might, which gives you some confidence in him if he has to go into a future game.
That said, Jake Locker is your quarterback. When your quarterback is healthy enough to play, you play him.
---
Jeremy in Cambridge, MN: "Given the way the other rookie quarterbacks are playing around the league, why shouldn't the Titans consider starting (Zach) Mettenberger?"
Jeremy, history shows that it is better short-term and long-term if you can hold him. Remember: we have lived through this here at Saint Thomas Sports Park.
Although Blake Bortles had a solid first two games with Jacksonville, rookie quarterbacks are not tearing up the league. And they rarely do, unless they play on a super team (which is rare). Mettenberger has physical gifts like few quarterbacks and his promise is bright, but in practice and in the game at Indianapolis, he still makes rookie mistakes. As of today, he is not Tennessee's best option at quarterback to win help a game this Sunday.
But do you like his upside? Absolutely. Patience gives him the best chance to succeed long-term.  
---
Steve in Cocoa, FL: "I didn't expect a great season from the Titans since they are learning a new defense and offense but they are playing very poorly on both sides of the ball. Do you think the offense would be more successful with a "ground and pound" style?"
Steve, I think that you have hit on a key: the Titans really can run the football. They are averaging 5.0 per carry and have had some running success on all four of their opponents. But if they keep falling way behind, the Titans are limited in how much that they can run the football. The Titans MUST stay in games to give themselves a chance to take advantage of their running prowess.
I don't see the Titans offense being a "ground and pound" style per se, but running the ball has to be a major part of the equation for the team. Tennessee is not built to throw 40-50 per game every week; it's not what they want to do.  
---
Brock in Lawrence, KS: "When are the Titans going to give (Bishop) Sankey the ball on a consistent basis?  I know Whisenhunt doesn't like his footwork but I mean (Shonn) Greene just isn't a feature back and you have someone as talented as Sankey being wasted.  I'm just ready to see what the rookie can do...I mean this offense can't be much worse than it is right now."
Brock, it's just the first of October, hang in there.  
And I think that you are going to get what you want. Sankey is coming on. His improvement in path, footwork and overall play has earned him more of a shot, according to the head coach. You will see Sankey more and more quickly in the weeks to come.