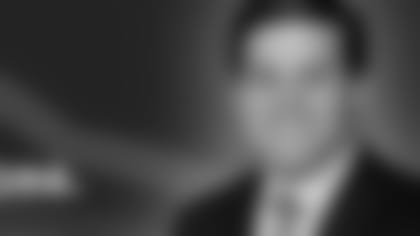 ](http://www.titansonline.com/news/ask-mike.html)

Brandon in Lake Charles, LA: "Why did we decide to go away from the run against the Cowboys? With one guy averaging 7.5 and the other with 8.0 (per carry), why were there only 13 running plays called the entire game?"
Time, circumstances and the fact that the Tennessee defense could not stop the Dallas run game.
Tennessee had only 21 offensive snaps in the first half and was down 16-0 at halftime. They drove 63 yards in just over four minutes to get a field goal to begin the third quarter and then scored on a 61-yard pass to pull within 16-10 with 7:45 left in the third. After that, they didn't have the ball again in the third quarter. When they finally got it back, the Titans were down 23-10.
Since Tennessee could not stop the Cowboys' run game, they knew their possessions were going to be limited, so throwing the football was their only real option. The run game was effectively gone.
When the other team keeps the football for 41:11, you aren't going to be able to run it much.
Trust me, Ken Whisenhunt doesn't want to throw three passes to every one running play. As long as the Titans slow down the Bengals' run game, that ratio should change in Cincinnati.   
---
David in El Paso, TX: "Why aren't they starting (Bishop) Sankey? They are going to need him ready for the playoffs."
Shonn Greene is healthy and is running well. The Titans were running the hurry-up offense in the second half against Dallas, which is Dexter McCluster's specialty. McCluster is also playing well. Leon Washington did a nice job on third-downs at Kansas City.
Sankey hasn't done anything wrong. He'll play more as the season moves along.
Sort of sound like a coach there, don't I?  
---
Jeremy in Hurricane Mills, TN:"What is the one piece left on offense that it would take to get to the next level?"
Ask me that at the end of the season, Jeremy.  
I'd like to see this group play a year together under Whisenhunt. I believe that, if healthy, this offense can take a big step. Every facet of this offense can improve with time and health.
Whisenhunt's '13 San Diego offense had jelled by Thanksgiving (was watching some tape of them earlier in the week). They had questions at this point, too.
Let's hope the Titans offense follows the same path.  
---
Ron in Brentwood: "Will Coach Whisenhunt have a weekly coaches (radio) show in the community this season?"
Whisenhunt's Tuesday night radio show (6 -7 p.m. Central) will be done all season from Saint Thomas Sports Park (the team's training complex).
---
Michael in Lawrenceburg: "When will we get to see the last two receivers the Titans got? Kris Durham has a lot of height, and T.J. Graham has freaky speed."
These two guys are really hampered by the game day roster limit of 46 players.
Unless there is a matchup advantage, a roster change or an injury, it might be a while before you see Durham or Graham. Certainly that can change, but with the Titans keeping five running backs active, it's hard to keep more than four receivers up on game day.
Both Durham and Graham are clearly becoming more comfortable in the scheme, however. They look like players who can help at some point.  
---
Adrian in Hebbronville, TX: "How will the Titans bounce back from a defeat at home? Now heading to Cincinnati what do you expect?"
Pretty much the expected answer here, but one that I do believe: I will be surprised if the Titans aren't much sharper this week on both sides of the ball.
This team has much more of a "veteran feel" than in recent years, and these types of teams bounce back. You've heard a lot of the typical words that you hear from teams that lose games like this one -- Embarrassed, Angry, Frustrated, etc. Veteran teams tend to back up their emotions better than younger clubs. The problem is that Cincinnati has the same type of team -- veteran and talented. Tennessee can't just play better on Sunday and beat the Bengals; the Titans will have to play  A LOT better.