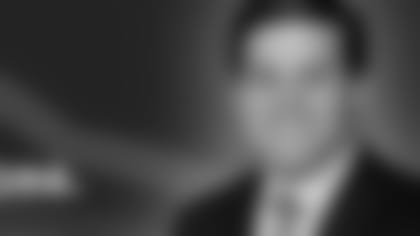 ](http://www.titansonline.com/news/ask-mike.html)

Hank in Bell Buckle: "On offense, it seems as though we are focusing way too much on the passing game and not very balanced with our run/pass ratio. Where do we stack up in the NFL relative to all 32 clubs?  Or is it simply a case with all of the new rules and points of emphasis in place that all of NFL teams are throwing the ball a lot more?"
Hank, the Titans have thrown 307 times and have run the football 221 times this season, meaning that they have thrown the football on 58.1% of their offensive snaps. Tennessee ranks #11 in the NFL in the highest percentage of passing plays. The league average through Week 11 is that teams throw 55.1% of the time. 
So, yes, it is true that NFL teams are, on average, going to pass more than they are going to run. In Tennessee's case, however, it is easy to believe that their run percentage would be somewhat higher had they not been trailing as much as they have been this season.
TEAMS THAT RUN THE MOST (based on percentage of rushing and passing attempts)
  Houston (5-5): 335 runs to 285 passes (54% run plays)
  Seattle (6-4): 316 runs to 292 passes (52% run plays)
  Dallas (7-3): 315 runs to 309 passes (50.5% run plays)
  Kansas City (7-3): 297 runs to 291 passes (50.5% run plays)
  Cleveland (6-4): 324 runs to 326 passes (49.8% run plays)
TEAMS THAT THROW THE MOST (based on percentage of rushing and passing attempts)
   Oakland (0-10): 184 runs to 392 passes (68.1% pass plays)
   Denver (7-3): 243 runs to 413 passes (63% pass plays)
   Atlanta (4-6): 233 runs to 385 passes (62.3% pass plays)
   Indianapolis (6-4): 272 runs to 436 passes (61.6% pass plays)
   Chicago (4-6): 243 rushes to 382 passes (61.1% pass plays)   
---
Ray in Hendersonville: "Why did the Steelers get credit for the touchdown when the player's (Le'Veon Bell) knee was down at the 3 yard line? I saw an earlier game where a player did the same thing and didn't get credit for the touchdown. So, which is it? Putting the ball over the goal line or being down where the knees hit the turf? It can't be both. Maybe they would've gotten the touchdown anyway...but, you never know. They need to start being consistent with the rules. Agree?"
Ray, I thought the same thing initially, but, as usual, my broadcast partner Frank Wycheck set me straight. Bell's knee appeared down BEFORE he stretched the ball to the goal line, but upon replay, the ball did break the plain BEFORE the knee touched the ground. It was a touchdown. And that's what has to happen; the ball has to reach the end zone BEFORE the player is down. 
It is very hard to tell on those plays, as they are bang-bang plays with bodies everywhere. That is why, if the officials have any doubt, they will rule it a touchdown, as all scoring plays are automatically reviewed. In my mind, that is good officiating. 
---
Gene in Clarksville: *"I like Bishop Sankey but wondering if he is big enough to be an every down type back?  Your thoughts." *
I don't worry about Sankey's size in the least. While he's not tall (5'10), he does weigh close to 210lbs. He takes some shots, sure, but when you watch the tape of Titans offensive plays, you notice that he dishes out some shots, as well. Coach Whisenhunt has been particularly complimentary of Sankey lately, in some part for how well he's handling the parts of his job that don't show up in the stats sheet. Whisenhunt has gained more confidence in him, which probably means more opportunities for #20 over the last six games. 
I'd love to see a game where he can handle the football 25-30 times (via carries, catches and/or returns). The best of Bishop Sankey is yet to come. 
---
Harry in Lafayette: *"Not really a question, an observation. I was a Cowboy fan for many years. Jimmy Johnson had a 1-15 season his first season with the rebuilt Cowboys during that time. I moved to Tennessee in 1998 and wanted a home team, thus became a Titans fan. I see a lot of similarities between these Titans and the then-Cowboys. I am not saying that they will be the powerhouse that Cowboy team was. With the salary cap, those days are gone. But I do believe the Titans are on the right track. I am really impressed with Mettenberger and with his kind of play and the rest of the rookies performing like they do can only help out the veterans. What I am saying is exactly what Jimmy Johnson wrote to me in a letter back all those years ago when I asked him what was going on with the losing Cowboys. Be patient! It will get better. They became Super Bowl champions. The Titans are on their way to becoming a dominant force in football in the near future. I truly believe we as fans are headed for some exciting times. Thanks for the listen."  *
Thanks for sharing that, Harry.