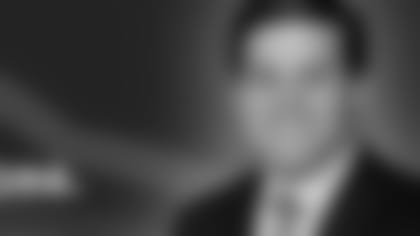 ](http://www.titansonline.com/news/ask-mike.html)

Chris in Murfreesboro: "With Zach Brown out, what does this mean for the new Titans' 3-4 defense? Is there anyone else with his skill set that can fill that void?"
Zaviar Gooden did a nice job taking over for Zach Brown at Kansas City. The Titans lose size from Brown to Gooden — roughly 15 pounds — and Brown's ability explosive ability. But both Brown and Gooden have excellent speed and instincts. I don't see a lot of drop-off in Gooden.
---
Thomas in Savannah, GA: "Do you think teams will continue to stack eight in the box like they did with CJ2K (Chris Johnson)? If so, do you think there will be more one-on-one action with the receivers and defensive backs?"
I would be surprised if a lot of teams put eight men in the tackle box against these Titans, except in short yardage or obvious running situations. With the Titans running a lot of sets with three wide receivers, it will be hard to see that happening.  Speed makes a difference, as does the ability to be more unpredictable with your personnel and play-calling.  
---
Cole in Springville, IA:* "After (the Titans) signing Quentin Groves, what do you think Akeem Ayers' role on the defense will be?"*
Great question. Groves came in last week and took the final linebacker spot on the active roster due to his ability to play special teams. And Groves isn't going anywhere. He's a hustling, hungry  veteran who understands that, even though he was a second-round pick, his ability to stay in the league is to do anything and everything that defensive coordinator Ray Horton asks.
With Zach Brown being lost for the year, a spot opens up for Ayers to be active. Showing up on special teams would be important for Ayers, but he also needs to gain the confidence and trust of the coaches in meetings and practices, as well. At some point, Akeem Ayers will have an opportunity to get himself back in the mix. Right now, doing the little things properly is his first step.  
---
Ronnie in Antioch: "I know the offensive line will be better than last year, but how do you think that will stack up as compared to the rest of the league?"
Look at what the Titans have invested in this group in salaries and draft picks — they ought to be a very good unit. And I believe that they can. This group has talent, size and smarts. The chance to play together has already helped, but staying healthy so they can play and (as importantly) practice together is vital.  Their pass protection will improve. If the offensive line can become a dominant run blocking unit, the sky could be the limit for the Titans offense.  
---
Phillip in Tullahoma: "When I listened to you introduce the lineups on Titans Radio, you often list 12, 13 or even 14 starters. You do know that only 11 guys can play, right?"
I do realize that, but I love that you called me out on this!
When Larry Stone and I started putting together the Titans Radio broadcast format, we decided that we wanted to introduce the starters during the first series. The reason was pretty simple — we wanted to set the names for you immediately as a the game began, hoping that would "paint a better picture" for the listener. As in a movie or TV show, we want to give you all of the names that will be important to the story. We have stuck with that since 1999.
Of course, much has changed on offense in the past 15 years, especially with all of the different personnel groupings that both offenses and defenses use. "Set starting lineups" are a thing of the past. So because we introduce the starters as the first plays of the game unfold and because we cannot look down and quickly identify all backs, receivers and tight ends on the field, we choose to identify the various skill players who WILL play, understanding that if they are not on the field for the first play, they probably will be for the second or third.
In essence, I'm cheating.   
---
Steve in Murfreesboro: "What do you use to record your interviews with players and coaches in the locker room? Is it just a standard tape recorder? iPhone? I am a podcaster and the sound is very good on the interviews....just wondering what you use."
We use a product called FlashMic DRM 85. It is an outstanding product.
---