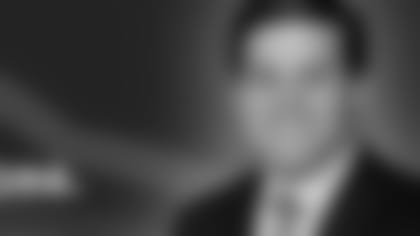 ](http://www.titansonline.com/news/ask-mike.html)


Kenny in Horse Cave KY: "I love that the defense is going to the 3-4; most winning teams are running this scheme. I see it as a much more versatile and less predictable scheme. Right now, due to the players (on the current roster), we are running a hybrid system. I very much hope that very soon in the future we switch to a pure 3-4 defense. Any chance that we can get there by next year? Or are there still too many pieces to acquire to make it happen?"
MIKE KEITH: Kenny, I don't think so. More teams actually run a variation of the 3-4, with few running the old 3-4 scheme. Part of that has to do with the changes in the game and that fact defenses spend more than half of their snaps in five- or six-defensive back packages. Some of it has to do with personnel; you want to get the best athletes on the field no matter what scheme you are running.  I do think that the Titans' 3-4 defense will grow and evolve, even during the course of this season. But I would be surprised if the Titans move to a "pure" 3-4. 
Gordon in Clarksville: "Coach Whisenhunt consistently stresses the value of competition.  It applies to every position except quarterback.  I understand the value of assigning "nominal" starter roles as it pertains to the future.  I suspect there have been situations where the backup would have been more effective than a slightly banged up starter. Also, why is the backup QB not given a series or two to run (by design) every couple games so that he has recent game experience (at full speed and intensity) when or if he is called upon to replace the starter?"
MIKE KEITH: Gordon, I understand your logic, but respectfully disagree. Quarterback is different. It's the most different position in all of team sports.  I believe in the old axiom that if when you have two quarterbacks, you actually have zero.  I know that you are not suggesting that exactly, but I just believe that you must put the quarterback focus in one place.
There needs to be one guy at quarterback.  
He's the leader, he's the man. The entire team knows it. They look to him, they count on him. And if he does his job well, they believe in him.  He takes every rep possible in practice. He plays every down that matters. He comes out of the game at a meaningful moment only if he's hurt or if the coach (and team) is prepared to make a change.  And getting the backup quarterback ready if the starter is hurt? If the starter gets hurt, there's simply going to be a drop-off. A series or two doesn't get a backup ready to become the man. Frankly, you hope the backup -- regardless of who it is -- doesn't have to play.  That's how it has to work. For a football team to function properly there is one quarterback. Other guys play the position for the 2014 Titans, but Jake Locker is this team's quarterback.  
 

---
Alan in College Grove: "Is winning 10 games this season realistic to you?"
MIKE KEITH: Alan, sure they can -- last year's team COULD have been 10-6. Normally, two to three teams make the jump from 7-8 wins to 10 wins each year in the NFL.
The road map to get there isn't complicated. The basics... 
1. The quarterback thing. See above. Jack Locker for 16 games.
2. 6-2 or 7-1 at LP Field. Not 3-5 or 4-4.
3. 3-3 or better in AFC South games. Not 1-5 or 2-4. 
4. Beat the people that you should beat. Don't lose to a winless or one-win team in November or December.
5. More takeaways and sacks on defense than in 2013. Get the ball back for the offense. 
All of that CAN happen for the 2014 Titans. It doesn't take a miracle to see this team at 10-6. Actually DOING it, however, will be much tougher.
Joel in Winnipeg, Manitoba: "What is the biggest change you've seen in the Titans under new coach Ken Whisenhunt?"
MIKE KEITH: Complete and total belief.   Whisenhunt believes in his overall program. He never hesitates when it comes to making a decision. He knows what he wants and makes that clear. There is a specific direction in everything that he does. If he has a doubt, Whisenhunt doesn't show it.  Because of that, his coaches and players work with a clear mission. This team works like a veteran unit because of the focus that is coming from the top.