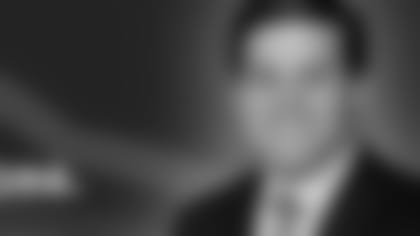 ](http://www.titansonline.com/news/ask-mike.html)

As Titans training camp comes to the end of its first week, most of the questions still concern quarterback Jake Locker. Three examples…
 
Eddie in Cypress, CA: "Do you believe Jake Locker is a true franchise quarterback that can lead this team to the postseason on a consistent basis?"
 

David in El Paso: "Injury to any quarterback is a concern, what do you say to all the negativity about Jake Locker? Give the guy a break (not literally)."
*
Ryan in Murfreesboro:"Even if Jake (Locker) has a great year and the team makes the playoffs, can you really pay top dollar for a guy that hasn't been healthy since he joined the team? If they made the playoffs, how much do you think Jake would be willing to work with the team assuming they will probably be reluctant to give him a large signing bonus?"
 
Look, we all get that Jake Locker has to stay healthy if the Titans are going to put all of their eggs in his basket for 2015 and beyond. Some think that Tennessee did not show faith in Locker by not exercising the fifth-year option of his contract, but agreeing to a $14.67 million dollar salary that isinjury-guaranteeddoesn't make business sense to anyone. Locker understands that.
 
He also understands that he got the most important vote of confidence from the Titans -- they did not select a quarterback in the first- or second-round of the 2014 draft.  
 
I just come back to this: in four games last September, three of which were against defenses ranked in the top half of the league (Houston 7th, NY Jets 11th and Pittsburgh 13th) and another which is normally very good (San Diego), Locker hit on 62% of his passes, with six touchdowns, 0 interceptions, 0 lost fumbles and a 99.0 passer rating. That month of football against those teams proved to me that Locker can play winning football in this league. There is no doubt in my mind that he can do that, especially with Ken Whisenhunt's quarterback-friendly scheme. 
 
Yes, I believe in the guy.
 
If Jake Locker stays healthy and the Titans make the playoffs, he isn't going anywhere. He is going to get paid by the Titans. A long-term contract would be Tennessee's first option, but if by some chance the team couldn't strike a deal with Locker quickly, they could always use the franchise or transition tag.
 
But can he stay healthy? Even Locker's biggest supporters have to admit that it is a fair question. 
 
Mike in Goodlettsville asks:"Zaviar Gooden I believe was the fastest linebacker at the 2013 NFL combine.  I haven't heard him mentioned in the starting rotations this year, and I was thinking his speed would be a great asset for an upgraded pass rush that Coach Whisenhunt is seeking.  Your thoughts?"
 
Mike, Gooden will be battling for the weakside linebacker spot opposite Wesley Woodyard. Zach Brown is the leader for that spot, but nothing has been settled and Gooden is going to push him. You are correct that Gooden has great speed (like Brown), but his 231-pound frame makes him the lightest of the guys competing for that spot. Gooden does, however, make things happen and his versatility might be his advantage. He will get some chances in the preseason; he simply has to make the most of them. 
 
Both Gooden and Brown are off to a nice start to training camp.
 
Lee in Joelton wonders:"What is the basic football philosophy difference between a 4-3 and 3-4 defense? Are the Titans definitely moving to a 3-4 defense and which players will benefit the most?"
 
And along the same lines, Wes from Huntsville asks: "Do you think the Titans will be better by switching to a 3-4 defense considering their personnel?"
 
The Titans' staff isn't calling what they are doing a 3-4, instead using the term "hybrid". But is appears safe to say that Tennessee will utilize a lot of "odd man defensive front" under defensive coordinator Ray Horton.
 
Whatever it is, I think that Tennessee benefits a lot of from the change. Considering that they have not turned over much of their defensive personnel, the change might fit their talent even better.
 
The players who will benefit the most are the guys playing outside linebacker.
 
Kamerion Wimbley looks more comfortable as a 3-4 outside linebacker than he did as a 4-3 defensive end. With his size and power, Akeem Ayers seems made to be a 3-4 outside linebacker. And Derrick Morgan's overall athleticism would seem to be well- suited to 3-4 outside linebacker.    
 
I am no expert on the 3-4 defense, but, as it was explained to me, three basic things about a 3-4 normally stick out.
 
The first situation is who rushes the passer in a non-blitz situation.
 
In a 4-3 defense, the four guys with their hands on the ground rush the passer. With a 3-4 defense, four players are still rush the passer -- the three players with their hands on the ground and then one more player. They key difference is that 3-4 teams will vary that fourth pass rusher to keep opposing offenses guessing.
 
Then, there is the blitz consideration.
 
3-4 defenses often line up their personnel more unconventionally, so they have the ability to also be more unconventional in how they blitz. They attempt to attack "zones" with more pass rusher than the offense has blockers. Everyone in a 3-4 defense is a potential blitz threat. 
 
Finally, there is issue of size of the players in the front seven of a 3-4 defense.  
 
The 3-4 defense utilizes a massive nose tackle, two other defensive linemen who are very large and outside linebackers who are often times the size of defensive ends. That makes the defense's front seven bigger and harder to move.
 
Finally, multiple people have asked,"Will Coach Whisenhunt have a weekly radio show?"
 
The answer is yes."The Ken Whisenhunt Show"* will debut on Titans Radio on August 19. We will be on each Tuesday from 6 7p.m., central.