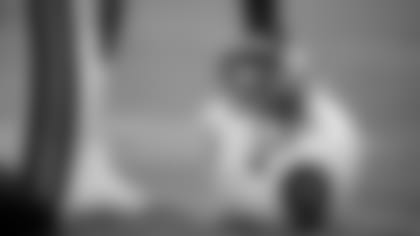 ](http://www.titansonline.com/news/ask-jim.html)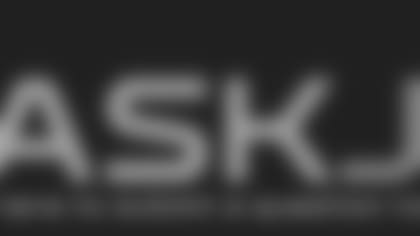 ](http://www.titansonline.com/news/ask-jim.html)
NASHVILLE, Tenn. – Welcome to July.
Can you believe training camp starts later this month?
It's true. You can also take this to the bank: Another edition of the Titans mailbag.
Andrew Steck from Salt Lake City, Utah
Question:This whole offseason, during OTA's and training camp we have heard a lot about Corey Davis, Taywan Taylor, Adoree Jackson, and Jayon Brown. My question isn't about any of these rookies -- it's about Josh Carraway. How's he looked during this time? What has the coaches been saying about him? Jim: Hey Andrew. Josh finished strong. I reviewed the rookies in a piece scheduled to run early next week, and in it I noted Carraway had a really nice rush against Taylor Lewan in minicamp. But the big test for him will be when the pads come on in camp. Can he hold up physically and set an edge on the outside? He has speed, but he'll have to prove himself.
---
Zur Waki from Mililani, Hawaii
Question: Hey Jim. I know it's very early in the season. But now that OTA's are over what is your perception of Kalan Reed this year?  Does he look like he will be in the mix for the Dime CB spot for this team and make the active roster?  How does he look compared to other CBs such as Brice McCain, D'Joun Smith who have more experience then him.  Kalan seems to have great instincts, speed, and leaping ability.  Just not sure about his tackling can you elaborate and provide insight on this player.  I would love to see 2016 Mr. Irrelevant become relevant in 2017.  Love cheering for those underdogs!!
Jim: Hey Zur. Well, he looks more sure of himself on the field, and coaches like his versatility. But Kalan has more competition around him, too. McCain and Smith are in the mix, along with Adoree' Jackson, LeShaun Sims and Logan Ryan, who will all be on the team. Demontre Hurst is in the competition as well. So Kalan is going to have to make plays, in the defense and on special teams. But I definitely think he has shown improvement.
---
Don Nash from Cookeville, Tennessee
Question: Hey Jim, I really appreciate your work, both before and since coming over from The Tennessean. Great coverage and timely updates. One player that nobody talks about is TE Jace Amaro. Are they fairly comfortable with him being in the TE rotation, now that he has had time to get acclimated to the system?
I know the question about him was largely his blocking skills, but he is the biggest TE on the roster, so one would hope the coaches could help him develop in that area. Jack Doyle wasn't really known as a blocking TE, but Indy used him very effectively against us, last year, so would it not be prudent to play him in 2TE sets, when the offense is in an obvious passing situation?
2nd question is depth behind Logan Ryan and Adoree Jackson. I understand Simms and McCain are expected to cover the slot, so who would be the backups on the outside? Thanks Jim.
Jim: Hey Don. I appreciate the comments, and for reading. Amaro is going to have to establish himself more in camp. I'm thinking the max number of tight ends that will be kept is four, and possibly only three will make it. Delanie Walker, Jonnu Smith and Phillip Supernaw make three, and coaches like Jerome Cunningham as well. The knock on Jace has been his ability as a blocker. He's a great athlete, and he has nice hands. But has he improved enough as a blocker to stick? Well, time will tell. As for cornerback depth, I touched on the guys in the competition with Zur. A lot to be determined in camp, from who makes it to where they'll play. It should be interesting to watch because a lot of guys have worked inside and outside.
---
Joseph Arnold from Smithville Tennessee
Question: This is my second time writing. First, did Darius Sims not make it after tryouts? Also, could Demontre Hurst could be a kinda sleeper player had 3-5 tackles in several games and picked off a Matthew Stafford pass has he been getting any good work in? Hey dream match for me Titans vs Falcons SB52 it could happen
Jim: Hey Joseph. Darius did not make it after his tryout. As for Hurst, he has made some plays during the offseason. He'll get a chance to prove himself further in camp, but the GM liked what he did last year in Chicago so he'll have a chance.
---
Steven Anacker from San Francisco, California
Question: Hi, Jim. I've been a die-hard fan of this franchise since we drafted Earl Campbell. I'm not sure if you can speak freely about ownership, but what do you think of the job Amy Adams Strunk has done? To me, it seems she's found her way, and I appreciate that she's leaving it to the experts to handle the football side of things—something many owners can't seem to do.
Thanks for helping keep this west coast Oilers fan stay connected with his team.
Jim: Hey Steven. Well, I can speak freely on this topic. I think she's done a great job. She's made some tough calls, and they've turned out to be the right ones. General Manager Jon Robinson has reshaped the roster in a positive way, and Mike Mularkey has proven to be the right choice at head coach. And she's let them work. On top of that, she's made big improvements at Nissan Stadium, and Saint Thomas Sports Park. She's been very visible in the community, and has helped change the mood around the team. Now, like everyone else, she wants the team to get into the playoffs and make some noise.
---
Eli Decko from Pittsburgh, Pennsylvania
Question: As always thank you for reading this. The Eric Decker (signing) is pretty interesting as we already have a pretty full receiver room. Decker does bring really good blocking, crisp route running, and the ability to find paydirt. He's not a "me" guy he's a "we" guy. Do u think J-Rob looks into bringing him aboard and maybe releasing a Harry Douglas or Tre McBride? Earlier this year I asked u about bringing in D. THOMAS from Denver, to basically speed up the curve a young QB has. Could this be the veteran WR Marcus needs to do so? Thanks a lot sir have a good week!
Jim: Hey Eli. The addition of Decker will definitely make it tougher for others to make the team. Corey Davis and Taywan Taylor will be on the team this fall, and they'll join veteran Rishard Matthews. Tajae Sharpe has to get healthy first, but he should be in a position to build momentum and stick heading into year two. So that's five receivers, counting Decker. Eric Weems was signed as a special teams ace, but he's a receiver by position. So the numbers are going to make it a position to watch. Douglas and McBride need good camps. And injuries sometimes factor in. Talking to Decker last week, he said he wants to be a leader for the younger guys, so his presence should be vauable.
---
Ron Haddock from Chattanooga, Tennessee
Question: The Titans' secondary has been a point of weakness with our team for a few years now. We released veteran J. McCourty after drafting a Thorpe Award winning DB from USC, Jackson, and signed a very talented bruiser in former Jaguar safety Johnathan Cyprien.
Question is, do you think this offseason's changes will help to improve our secondary? Was releasing McCourty a mistake? What else do you think we can do realistically to help that unit improve facing the likes of Luck, rookie Watson, and others in a tough AFC?
Jim: *Hey Ron. No question I think there's a ton of potential, and the chance to be much improved. Jason McCourty is a great guy, and I wish him well in Cleveland. But it's clear the team wanted to go younger, with some new faces. Many factors played into the decision to part ways with Jason, from playing time to money. If things go as the team plans in the secondary, the Titans should be able to thrive in the years to come at the position. *
---
Jeff Fradsham from Crewew, Virginia
Question: Jim. Is it my imagination or are the Titans slowly morphing into a Bum Phillips type of team? Dominant offensive line, and running game, stout defense, granted Kenny Burroughs is missing, but we might have added a Billy Johnson type or two in the draft, to go along with superior tight end play. I have not had the pleasure of watching Marcus Mariota warm up pregame, so I personally can't compare his arm to Dante's who had a cannon, talk about taking the top off a defense, him an Kenny, with  Billy underneath  and Mike Barber or the ghost crossing short or in the flat. All we need now is now is Robert Brazile, Curly Culp and country western bands on horse drawn wagons. Not to mention the Miami Dolphins on MNF.
Jim: Now you're bringing back some memories here, Jeff. I can see where you're coming from, but I think the best answer is Robinson and Mularkey are building the type of team they want – tough and physical, with some flash. You know, "Exotic Smashmouth." As for the MNF game, it's the Colts this year on October 16! :) But I sure remember those Oilers-Dolphins games myself!
---
Eric Jenkins from Selmer, Tennessee
Question: I'm worried about the injuries we have sustained during the OTA's. What is your thoughts on this Jim
Jim: Hey Eric. Well, there was a string of bad luck, from Matt Cassel's thumb to Tajae Sharpe's foot. DeMarco Murray had a procedure on his hand, but it wasn't for a recent injury. According to coach Mularkey, all three should be ready for training camp, but I imagine they'll be cautious with Sharpe. Also, it sounds like linebacker Kevin Dodd should be good to go for camp after being held out as he recovers from a second foot surgery. The one guy to keep an eye on is defensive lineman Karl Klug, who potentially could need more time as he continues to recover following his Achilles injury last year. If all goes according to plan, however, the team should be in pretty good healthy for camp.
---
Braulio Cardenas from Saltillo, México
Question: Hola Jim!! Thank you for your dedication and wonderful work to keep us (the fans) informed. After years of being in the shadows by information media, the team now has the spotlights directly, thanks to the great work of Mrs. Adams, GM Robinson and Coach Mularkey, without overlooking the great effort, commitment and work that all the players have shown. This new circumstance of being under the spotlight to which it was not accustomed can generate pressure and undermine the performance. Is there some strategy to help the players and coaches manage it?
Jim: Hola Braulio! Gracias! With success comes greater expectations, no doubt. Now, instead of being picked third or last in the AFC South, I've noticed the Titans are a popular pick to win the division and make the playoffs. But you can be sure Mularkey will keep the players from getting too relaxed, thinking they've arrived, because the team has not. Anyone who was around for the 2-14 season in 2014 or the 3-13 season in 2015 knows they don't want to go back. While there was progress last year to finish at 9-7 it didn't result in a playoff appearance. The bad feeling from the December 24 loss at Jacksonville lingers, I can promise you that. So players, coaches, management and everyone else knows there's work to do. No one is satisfied. Heck, I'm not completely pleased with all my answers here!
Have a great weekend everyone!