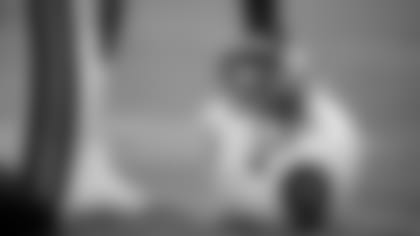 ](http://www.titansonline.com/news/ask-jim.html)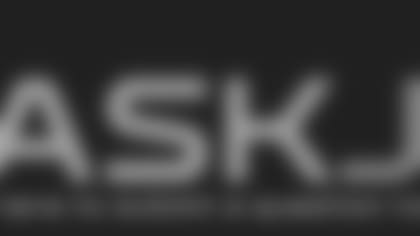 ](http://www.titansonline.com/news/ask-jim.html)
NASHVILLE, Tenn. – Two preseason games down, two to go.
The season opener will be here before we know it.
This weekend's Titans mailbag, meanwhile, is here. Let's get to it…
---
Stephen Ryad from Nashville, Tennessee
Question: When will Corey Davis get playing time?
Jim: Well, time is running out in the preseason. The Titans are being cautious with Davis. Coach Mike Mularkey said last week Davis is on track, and he indicated he might play in the preseason finale at Kansas City. But the next day, Mularkey seemed to tone things down a little bit. I don't think the coaches and trainers want to put any pressure on Davis. Right now, I won't be surprised if we don't see him in uniform in the preseason. He hasn't done anything in practices since injuring the hamstring in practice, and next week is a short week with a Thursday game. Cross your fingers and hope he's ready for Week One of the regular season.
---
Pepe Herce from Cuernavaca, Mexico
Question:Jim thanks for your dedication and your time to make this team better, and make all the fans from others countries like me from Mexico to be part of our great organization.
I want to ask you about the uniforms. I think we need to play for the local games in our blue tones, if not all the others teams will play with their favorites colors, like Raiders in black and silver, Seahawks in blue and green, Ravens in purple, Steelers in black and yellow, Bengals in orange, Colts in blue, so why we want they played in their best uniforms and make they feel comfortable and also their fans, when we have the beautiful blue tones?
It´s only a point of view, and a lot of fans I thought feel the same.
Let's play at Nissan stadium with our blue colors, including Nike Rush. And my last question is: We can play in Houston with the legendary Oilers uniform? Maybe with the 80´s or 90´s, do you think it´s a dream or it´s possible, people in Houston will be feel part of the old Houston Oilers #1? Thanks a lot Jim and sorry for my English, LUV YA BLUE!
Jim: Gracias Pepe. I get a lot of questions about the uniforms. You make a good point, and I understand the tradition angle. The thinking here is it's probably not ideal to be decked out in dark uniforms early in the season, when the temps could be in the 90s. So I'd fully expect to see the Titans in white on September 10, which would put the Raiders in black. How much of a difference does it make? Well, I'll say this: I tend to feel the heat more on my run in the summer when I'm wearing dark colors, compared to when I wear white. Even if it's a mental edge, it might help. As for wearing the Oilers unis in Houston, not sure that's going to happen. But that doesn't mean you can't wear the throwbacks in the stands!
---
John Peay from Christiana, Tennessee
Question: Hello Mr. Wyatt I hope you're doing well. My questions are both offensively and defensively motivated. First you have been covering the Titans for a long time. Do you recall the last time we had the type of speed we have now on defense. Next in the past several seasons (maybe a decade) it was pretty easy to know who the starting receivers were. This year it's up in the air due to the talent pool. How many do you think we will keep this year? Also do you think the receivers that get released will be a surprise to the fans?
Jim: Hey John. Good point, and it's been a while. Pacman Jones could fly, and so could Keith Bulluck. The defense has had some great individual athletes over the years, but this team is definitely faster on that side of the ball. It was a big point of emphasis in this year's draft, and picks like Adoree' Jackson and Jayon Brown can fly. As far as the receivers go, I expect, when healthy, Rishard Matthews, Corey Davis and Eric Decker will be the first three. But Tawyan Taylor is going to be a factor, and Tajae Sharpe is trying to work his way into the mix as well. I'm expecting 5 or 6 receivers to be kept, so guys like Harry Douglas, Tre McBride and Eric Weems are possibly battling for a spot.
---
PJ Chan from Portland, Oregon
Question:  I have to say Derrick Henry looked good. However I've noticed that sometimes he has a tendency to run more upright than shoulders down & forward. I wonder if he would be up to a challenge - how many times can he move a pile after contact?
Jim: Hey PJ. Well, I guarantee he is up for us. Derrick told me this week he gets "pissed" when one tackler brings him down. He's averaging 3.13 yards after contact in the first two preseason games. He's a load, and when you're that big it sometimes isn't easy to get those pads low.
---
David Hart from Sacramento, California
Question: Hey Jim. I've been following you for a while now and just wanted to say keep up the good hard work!! I live far away from the Titans but represent them like I live locally. I have tattoos etc of the Titans. My question for you is: Has someone wore a Titans shirt and ever got heckled for it in the Trump era? I ask this because I went to Reno, Nevada and they must not be Trump supporters. I wore my American Flag Titans shirt and everyone mistaken it for Trump shirt do to our logo. I got food thrown at me and a lot of hecklers. Have u heard anyone else going through this struggle lol Sorry for the weird question just curious if I'm alone lol 
Again Jim thanks for all ur hard work, this is the only insight I get on my favorite team and I cant thank you enough!!! #Titan Up
Jim: Hey David. Well, this is scary. First I've heard of this. Hope the food was bread and marshmallows! Stay safe, and represent!
---
Dave Bettlach from Chesterfield, Missouri
Question:Jim, I know you said last week that 6 WR's is probably the number but I was thinking if Adoree' Jackson starts taking a few reps at WR...team might be tempted to keep an extra o-lineman or LB or any position with more talent than roster spots. What'd ya think? BTW Great work on the recent Periscopes....keep Em coming.
Jim: Hey Dave. Appreciate it. Adoree' isn't going to factor into the WR #. He hasn't played there, and the plan is to get him up to speed on defense and special teams. Down the road maybe he plays some on offense, but it's going to be a while.
---
Ray F. from St. Louis, Missouri
Question: Hey Jim My question is: How are the free agents we acquired for special teams looking in practice (Daren Bates, Eric Weems, Brynden Trawick)? Thanks. #TITANUP
Jim: Hey Ray. Trawick made a great play on kick coverage vs the Raiders, and Bates has been stout as well while playing through a hand injury. I'm curious to see what happens with Weems. He was a March 10 addition, and he's been a special teams ace throughout his career. But he's at a position that's loaded, and the team has other options at returner. His overall value to a team for everything he can do on special teams can't be ignored, though.
---
Matt Faulks from Dickson, Tennessee
Question: What about the uniforms for this year? I know 2 game in 2015, we wore either navy on white on white on navy most of time, as opposed to last season, where it was usually all navy at home and white with light blue pants on the road. Do you know how that will be treated this year? Thanks!!!
Jim: Hey Matt. I'd expect to see white against the Raiders, and a lot of navy at home after that. As for the britches, haven't seen the wardrobe list yet.
---
Chris Harris from College Station
Question: Jim. Thank you for doing an awesome job keeping the Titans fans connected with the team. A couple of quick questions.  From the outside looking in, I really like the addition of the massive, athletic guard Brad Seaton being added to our ferocious O-Line.   How does he look in camp?  Will he make the team?  Thanks, Chris
PS: My win-loss prediction: 12 wins, win the AFC South and earn a 1st round bye!! Super Bowl Bound!!!
Jim: Hey Chris. I appreciate it. Brad's a good guy, and a big man. I think draft pick Corey Levin is developing a little faster than Seaton at this point. I'd say right now he's still a work in progress, and he's very much on the bubble. Remember, he does have practice squad eligibility. Bold on the prediction!
---
Cole Flatland from Cedar Falls, Iowa
Question: Hey Jim! My question today is that now that Marcus appears to be all healed up the biggest thing that I'm left wondering is Matthews is locked in at one starting receiver spot. Where do you think that leaves Decker, Davis and Taylor as far as starting spots/reps go? Thanks. Jim: Hey Cole. I think I'd pencil Matthews in. He's been consistent in camp, and he's been healthy. As for the others, health will play a factor at the beginning of the season, and impact reps and playtime. All of the guys you mentioned are going to be a factor, but how much early really depends on where they are from a health standpoint.
Have a great weekend everyone!
TitansOnline.com looks back at the team's all-time series against the Chicago Bears. (AP Photos)