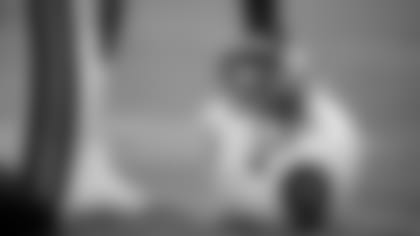 ](http://www.titansonline.com/news/ask-jim.html)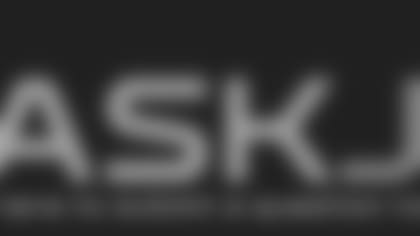 ](http://www.titansonline.com/news/ask-jim.html)
NASHVILLE, Tenn. –** One week from today the Titans will be kicking off training camp.
Right now, we're tackling another mailbag.
Matt Faulks from Dickson, Tennessee
Question: Quick question Jim- How will the Titans handle Marcus Mariota in the preseason?
Jim: Hey Matt. That's a big question heading into camp, probably the biggest. Coach Mike Mularkey has said Marcus will be off the injury report at the start. But how much he'll do in preseason games remains to be seen. I suspect the answer will be determined by how he looks in practices. They've been patient with his recovery so far, so it wouldn't surprise me if they err on the side of caution early. But I also suspect Marcus will be pushing coaches and trainers to do as much as he can.
---
Terry Daugherty from Tucson, Arizona
Question: Hi Jim. If my record keeping is correct, the Titans were 2-4 last year against teams in their division, and 7-3 against teams outside their division. They went 5-2 against playoff teams (4-1 if you don't count Houston). My question is why do the Titans struggle so much with teams in their own division? Thanks.
Jim: Hey Terry. It's true, and it's hard to explain why. But this much is also true: Mularkey said winning games against AFC South opponents has been a major point of emphasis this offseason. A lot of work has been done to change this ugly trend this fall.
---
Allen Anderson from Brandon, Mississippi
Question: Do you think we will see more lineups that include Derrick Henry and DeMarco Murray on the field at the same time? As a linebacker, that has to be a nightmare.
Jim: Hey Allen. Like last year, I suspect we'll see some of this. But I don't necessarily think the formation is going to be a major part of the offense.
---
Scott Taylor from Dayton, Ohio
Question: Hi Jim first time writing long time follower. I just have 1 question and that is WHAT DOES ALL THE NAY-SAYER HAVE TO SAY ABOUT MULARKEY NOW ??? Everyone seemed to dislike the signing of him. That is why I haven't been on Twitter for some time is b/c of argument over that (hiring MULARKEY) any ways I also wonder why all the sports announcers talking down on Rishard Matthews not being all that good we'll I think 65 Catches for 945 yards now that doesn't sound like a wr 2 it more wr 1 but what do I know I'm just a briarstucknohio so I might be too briar dumb to get it right. NOW I do know this with the way our team is coming together with the combo of Jon Robinson & Mike MULARKEY I have faith that this team is and are on the way to playoffs and the big stage SUPERBOWL (YES I TRULY THINK MARIOTA & COMPANY WILL TAKE US THERE) Well Jim I thank you for listening to me and all the great work you do for us fans and even the ones that aren't fans lol but enough of my rambling. God bless you and God bless those TITANS
Jim: Hey Scott. Thanks for the question, and the enthusiasm. As for Mularkey, I was happy he got the chance, and I'm aware it wasn't a popular choice for some fans. All he asked for was a chance, and he got one, and so far, so good. The team went from three wins to nine wins in his first full season, and he's helped change the mindset. But Mike isn't satisfied, I can promise you that. He wants to accomplish some of the goals you mentioned, so there's work to be done. As for Matthews, a big first year for him in Tennessee for sure. But the receiving corps has been upgraded this offseason, so a lot of guys will be battling for spots and playing time. I think he's poised for another big year myself.
---
Justin Jones from Silver Spring, Maryland
Question: Good Evening Jim. Before I submit my question, I just would like to take the time out to Thank You for all your hard work that you provide us Titan Fans (especially the ones like me who are out of the state). It can be very difficult to get news and information from the major outlets. Plus, I'm huge fan of the mailbag and of your social media accounts.
My two question goes as follows, with training camp coming up, do we have any potential "Hold-Outs" we should be aware of? Has Corey Davis signed his rookie deal? I hope we don't have any holdouts.
Appreciate all the hard work & TitanUp!
Jim: Hey Justin. Appreciate the comments. I've noticed from doing this mailbag the team has fans everywhere, so it's a privilege for a Nashville native like myself to be able to write about the NFL team in my hometown, and answer questions. Davis has not signed his rookie deal as of yet, but a lot of these deals end up getting worked out leading up to camp. Having surrounding deals completed usually helps speed up the process, and I saw where the Jets and Jamal Adams (selected 6th) got a deal done the other day. Corey was the fifth pick, as I'm sure you know. Stay tuned on this one. I know both sides want to get it done in time for camp.
---
Alan Ray from College Grove, Tennessee
Question: Hi Jim. I've read a couple different takes on signing Eric Decker and both seem to have validity.  I'll lay them out in hopes you can offer some insightful feedback.
Some lines of thought were less than positive about the signing in that, Decker, since he didn't have time to participate in OTAs and Mini-camp, will need a lot of reps between him and Marcus during Training Camp to get him into playing shape and that will steal reps from the other young receivers and slow their development with Mariota.  Additionally, there is only one football and the Titans are a run-based offense to begin with so it further reduces the amount of times these new receivers will even be targeted.
Overkill was the underlying conclusion.
Others seemed to feel signing Decker was a good thing because it gives Marcus an experienced veteran and star receiver to throw to and that Corey Davis will benefit from Decker's leadership and experience (as will the other Receivers) and will develop gradually this year under Eric's tutelage and become the man next year.
Both arguments seem to hold water.  I'm thinkin' a happy medium somewhere in between those two trains of thought but you're on the Titan's train Jim, what's your take? Many Thanks.
Jim: Hey Alan. The addition of Decker is all positive to me. He adds a veteran presence -- and a proven receiver – and his addition takes the pressure off some of the younger guys. He's capable of lining up in a number of spots, and he's put up big numbers in the red zone. He told me roughly 5 or 6 other teams were interested in him. The negative would've been if he landed elsewhere.
---
Linda Black from Dickson, Tennessee
Question: Two years ago, after the draft, I was excited to learn that the Titans had signed Josue Matias as an undrafted free agent.  He hadn't been drafted because he had a shoulder injury, one that didn't require surgery, but needed extensive rehab.  I was excited because he played at Florida State with Jameis Winston, one of the final four playoff teams.  Getting Matias was like getting another draft pick.  This year is probably a turning point for him, so I'd like to know how far he's progressed. I hope there's good news.
Jim: Hey Linda. Josue is working hard, and he's a nice prospect. This is a big year for him, and the o-line group has added several new players, so competition will be fierce. Josue is a popular guy with his teammates, I can tell you that. His mission now will be to prove to his coaches and the front office he should stick.
---
Ryan Sheldon from Hope Valley, Rhode Island
Question: Dude the lineup is stacked this year 16-0, doncha think? Well, there's I little trash talk. I am a bit of a nerd when it comes to everything (sports+academics). I know I said 16-0 but they should be projected at 13-3. With losses to the Steelers, Bengals, Seahawks. Hope you had fun reading this.
Jim: Hey Ryan. Like the enthusiasm, but first things first. Like training camp. And the Raiders.
---
Eric Leonard from Bristol, Tennessee
Question: Hey Jim. I don't have a question this time, but I do have a simple idea I wanted to share.  I see comments and suggestions about having a fight song or something unique at Titans games, and I've thought of something that would be completely 100% unique to the Titans.
I'm excited about all of the talented players on this team, but there is one who really stands out. Mariota is the face of the franchise and the team's success will ride on his shoulders.  Hopefully he will sign an extension and remain a Titan for the entirety of his career. He's exactly what this team needs, and I honestly don't know why any Titan fan would see it differently.
Obviously, he's a Hawaiian native, and still spends part of his off-season there. I think a chant in his native language on game days, particularly for Marcus, would be very cool and a one-of-a-kind show of appreciation.  The phrase "let's go, Marcus" translates to "e hele kaua, Marcus" - which is pronounced (ee-hel-eh-cow-ah).  It's easy to say, and it would turn a common, overused gameday rally chant into a unique way to get Mariota fired up and feel like he really belongs in Nashville.
Getting the idea out to the fans would be the hard part.  If you like the idea, perhaps you could use your platform and connections to help it spread. Thanks again for all that you do and keep up the great work! The season can't get here soon enough!
Jim: Hey Eric. Well, I'll be listening to the rally chant from the press box …
Have a great weekend everyone!
TitansOnline.com looks back at some of the highlights from the 2017 offseason. (AP Photos)